Christmas is just a day away and you can already feel the festivity in the air. Children are lining up outside stores to get their hands on their favorite toys, and so are the parents, who want to surprise their kids on Christmas Eve.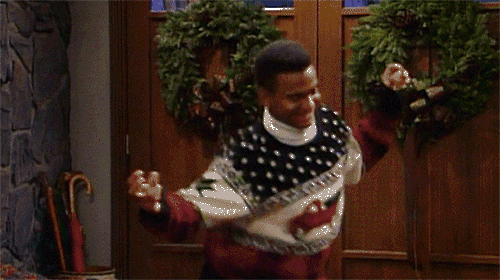 While we all await Christmas, it's the perfect time to have a great movie night or two with your family especially in the winter break that follows. While it snows outside, what's better than to live in the Christmas spirit and watch these great Christmas Movies on Amazon Prime? Here is our list of the best Christmas movies on Amazon Prime that you must watch.
Christmas Movies on Amazon Prime
The Santa Clause (1994)
Scott is worried about his young son who has just learned that Santa is not real. He dozes off thinking about what he can do to make his son feel better when he gets an unexpected visitor on the roof. It is a Santa impersonator, who has now left 8 reindeers, a sleigh, and a costume, with some instructions. Initially, it seemed like a prank, but it soon becomes clear that Scott has been recruited as Santa. His son, Charlie, is proud of him, and very anxious to accompany the new Santa to the North Pole.
IMDb Rating: 6.5/10
Rotten Tomatoes: 72%
The Nightmare Before Christmas (1993)
The king of Halloween Town, Jack Skellington, has just learned about the existence of a town called Christmas Town, and he is marveled by the news. In a bid to make amends for how things run in Halloween Town, Jack Skellington has decided to throw a Halloween themed Christmas party, and the dwellers are all too confused about what exactly is going on.
IMDb Rating: 8.0/10
Rotten Tomatoes: 95%
While You Were Sleeping (1995)
Lucy works at a subway station and sells tickets. She fancies being with a young handsome commuter who buys tickets from her every day. On Christmas, Lucy witnesses her crush falling off the platform and getting hurt real bad. She rushes to help him, calls an ambulance, and accompanies her to the hospital. Now, the hospital staff thinks that Lucy is her fiance, and Lucy decides to play along until the guy recovers from the coma.
IMDb Rating: 6.7/10
Rotten Tomatoes: 80%
Frozen (2013)
The new queen Elsa has mistakenly cast an evil spell on her hometown and now everything is turning to ice. To keep her family and loved ones safe, Else exiles herself high up in the snowy mountains, while her sister Anna takes matters into her own hands to end the chilly spell.
IMDb Rating: 7.4/10
Rotten Tomatoes: 90%
Christmas With the Kranks (2004)
The Kranks, the award-winning couple for their cheerful Christmas spirit, have decided to skip this year's annual festivities as their daughter, Blair, is in Peru after joining the Peace Corps. With the intention to save the staggering amount of $6,000-plus spent on the previous year's holiday season, the Kranks are determined to invest the money on a Caribbean cruise, much to their friends and neighbors' chagrin. However, that is easier said than done, and before long, threatening phone calls and angry protests by their neighbors will betray that there is definitely no easy way out for the traitorous couple who has turned its back on Christmas. And then, unexpectedly, Blair and her new fiancé are coming home, unbeknownst to them that the empty family nest is far from ready for the event. Can the Kranks "generate" Christmas out of nothing in less than a few hours?
IMDb Rating: 5.4/10
Rotten Tomatoes: 5%
It's a Wonderful Life (1946)
It's a Wonderful Life is directed by Frank Capra. It is based on a short story, The Greatest Gift, written by Philip Van Doren Stern.  The story is based on a frustrated financially broke businessman, George, who is on the verge of committing suicide. An angel pays him a visit from the heavens and teaches him a life lesson of always being grateful for the life and blessing that he has.
IMDb Rating: 8.6/10
Rotten Tomatoes: 94%
Christmas Story (1983)
Christmas Story is a Christmas comedy film directed by Bob Clark and inspired by semi-fictional novels of Jean Shepherd. The plot follows the story of a 9-year-old Ralphie, who is trying his best to convince his parents, teachers, and Santa Claus that this year his wish for an official Red Ryder BB rifle should be granted. Ralphie is disappointed to receive the expected demeaning response from everyone but is totally unprepared for the Christmas surprise.
IMDb Rating: 7.9/10
Rotten Tomatoes: 43%
The Heart of Christmas (2011)
The Heart of Christmas is directed by Gary Wheeler. The storyline follows Dax, a two-year-old boy suffering from leukemia. His parents, Austin and Julie Locke, along with their neighborhood, decide to celebrate Christmas in October as the last Christmas for their son. During this time, Megan Walsh, a successful businesswoman, learns a lifetime lesson to set her priorities in the correct order.
IMDb Rating: 7.0/10
Rotten Tomatoes: 57%
The Man Who Invented Christmas (2017)
In 1843, the celebrated British novelist, Charles Dickens, was at a low point in his career with three flops behind him and his family expenses piling up at home. Determined to recover, Dickens decides to write a Christmas story and self-publish it in less than two months. As Dickens labors writing on such short notice, his estranged father and mother come to bunk with him. Still haunted by painful memories of his father ruining his childhood by his financial irresponsibility, Dickens develops a writer's block which seems to have no solution. As such, Dickens must face his personal demons epitomized through his characters, especially in his imagined conversations with Ebenezer Scrooge. Now with a looming deadline, Dickens struggles for inspiration against his frustrations and his characters' opinions in a literary challenge creating a classic tale that would define the essential soul of modern Christmas. The Man Who Invented Christmas adds holiday magic to the writing of A Christmas Carol, putting a sweetly revisionist spin on the story behind a classic yuletide tale.
IMDb Rating: 7.0/10
Rotten Tomatoes: 79%
A Miracle on Christmas Lake (2016)
Chris Van Allsburg's enchanting children's book made its way to the big screen as an animated flick in 2004, drawing a new generation in for even more family fun. As the story goes, on Christmas Eve, a young boy finds a train parked outside his house—The Polar Express—which is headed to the North Pole! Whilst on the train he meets an assortment of characters, including Santa, with the majority voiced by Tom Hanks. He finds out he's been picked to receive the first gift of Christmas, and he asks for only one thing: a silver bell from Santa's sleigh. But what happens when he tries to take the bell home with him?
IMDb Rating: 4.4/10
Rotten Tomatoes: N/A
Christmas in the Heartland (2017)
Christmas in the Heartland is the story of two teenage girls, Kara and Jessie, coming from entirely different backgrounds. They both switch places with each other to avoid visiting their distant relatives in Heartland, whom they have never met before. Finding themselves living an entirely different life, their Christmas wish leads them to even more surprises.
IMDb Rating: 5.8/10
Rotten Tomatoes: 71%
An American Christmas Carol (1979)
Love proves elusive for two friends who have shared every Christmas for the past 30 years in this warmhearted romantic comedy. Sam and Katherine have been friends for the past three decades. In all of that time, neither ever paused to consider the possibility that they were meant for one another. When Sam gets a job offer in another city, it looks like any chance at romance might be lost. Now they've got one night to make it right. But will they finally come to their senses and recognize true love before it's too late?
IMDb Rating: 6.8/10
Rotten Tomatoes: N/A
A Christmas Tree Miracle (2015)
A Christmas Tree Miracle is a heartwarming tale of an eccentric tree farmer, Henry. The news of David losing his job just a few days before Christmas leaves his children, who were excited for the holiday, distraught. As Henry asks them to join him for the holidays, the message of kindness and compassion is sent out, which is the true spirit of Christmas.
IMDb Rating: 6.6/10
Rotten Tomatoes: N/A
Holiday Engagement (2012)
Holiday Engagement, directed by Jim Fall, has an interesting storyline that follows Hillary Burns. Her workaholic fiancé dumps her just before Thanksgiving when she has promised her mother to bring him home for a meetup. To avoid questions and the wrath of her family, she hires David, an unemployed actor, to substitute for her fiancé. The twist in the situation comes when this façade starts turning into something serious.
IMDb Rating: 6.0/10
Rotten Tomatoes: N/A
The Holiday
A romantic movie directed by Nancy Meyers, starring Kate Winslet and Cameron Diaz. The story is about two women living on opposite sides of the Atlantic Ocean. Desperate for a life change, both women decide to exchange homes for holidays to experience a get away from their problems.
IMDb Rating: 6.9/10
Rotten Tomatoes: 50%
Get Santa (2014)
Father and son discover Santa Clause sleeping in their garage. He has crashed his sleigh and has had a lot of troubles with the police last night, who are now looking for him. The father and son must take up the job that Santa is unable to do this time.
IMDb Rating: 6.3/10
Rotten Tomatoes: 79%
Home Alone (1990)
Get ready for one of the absolute favorite family Christmas movies of all time! When the McAllister clan ventures on a holiday trip to Paris, it's smooth sailing until everyone discovers that they left 8-year-old Kevin behind! The youngster gets comfy and adjusts very well to the empty house. Unfortunately, two burglars set their eyes on the family property. As his parents struggle to get back to him, he ends up having to defend his home from robbers. Will Kevin's wacky pranks keep the bad guys out?
IMDb Rating: 7.6/10
Rotten Tomatoes: 66%
Elf (2003)
Will Ferrell stars as Buddy, an oversized elf who never quite fits in with the other elves at the North Pole because he's actually a human. Buddy heads to New York City to find his biological father and tries to make his way in the regular world. It doesn't go so well, but when Santa is in jeopardy Buddy leads the charge to help him save Christmas. Elf is a spirited, good-natured family comedy. Elf became an instant classic when it launched in 2003.
IMDb Rating: 7.0/10
Rotten Tomatoes: 84%

Other Great Stuff To Watch on Amazon Prime
The above-mentioned movies are some of the most popular Christmas entries on Amazon Prime. However, if you are looking for more great movies to watch on the streaming service, check out these links below.
25 Best Movies to Watch on Amazon Prime Right Now
Best Comedy Movies on Amazon Prime
Every month, Amazon Prime Video adds and removes many TV shows and movies from its content library. These additions are based on new releases and new trends. If you want to remain updated with all that's new on Amazon Prime Video, we maintain a blog regularly just for that. Here is all that's new on Amazon Prime Video.
Amazon Prime Video May Not Be Available In Your Country
Amazon Prime Video is only available in a few countries such as the US, UK Canada, Australia, and some parts of Europe. If you live outside these regions, you won't be able to access Amazon Prime Video, even if you have a working premium subscription.
This is due to the regional limitations and restrictions in your country which make the streaming service unavailable. While there are many ways to access Amazon Prime Video from any country, the safest and most effective way is by connecting to a premium streaming VPN.
Access Amazon Prime From Any Country With PureVPN
PureVPN is the best streaming VPN that allows you instant access to Amazon Prime Video. Even though Amazon Prime is only available in a few regions, you can access it instantly by connecting to US servers via PureVPN. Usually, when you visit Amazon Prime, your IP address gets blocked by Amazon Prime servers if you are outside a geography that the service caters to. But when you connect to PureVPN, you can change your location to one compatible with Amazon Prime and mask your IP address to hide your location.
With PureVPN connected to your device, you can enjoy the ultimate streaming experience from any country and on any device. PureVPN is not just a streaming tool but a complete online safety suite that provides you with complete online anonymity and a great streaming experience.
PureVPN is your best line of defense against all cyber threats which surge during the holiday season. It's the time of the year when everyone is online, some busy shopping, while others are streaming. This makes it a perfect opportunity for hackers and cybercriminals to attack and inflict damage on the most number of people.
This Christmas, PureVPN wants you to enjoy the spirit, while it takes care of your cybersecurity and digital safety.