Its the perfect time to have a great movie night or two with your family. The holiday season is here, and while it snows outside, what's better than to live in the Christmas spirit and watch these great Christmas Movies on Hulu? Here are 14 of our top picks.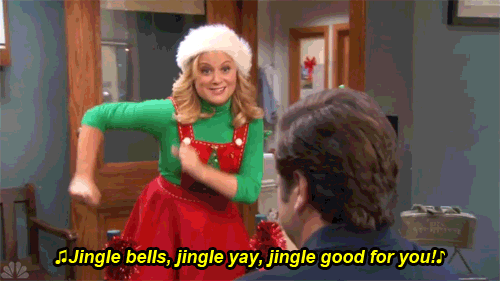 14. Daddy's Home 2 (2017)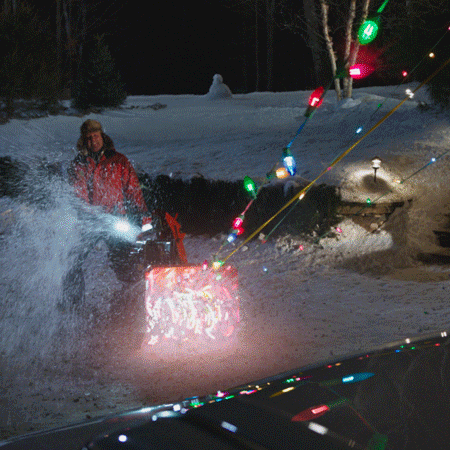 Daddy's Home 2 (2017) is a sequel to Daddy's Home (2015) and directed by Sean Anders. The story follows Brad and Dusty, who are co-parenting Dusty's children. They plan to arrange a perfect and joyful Christmas for their kids, but uninvited guests show up. The film has a great family relationship advice in the end, which makes it an excellent movie to watch on Christmas. The film stars Will Ferrell, Mark Wahlberg, Linda Cardellini, John Cena, John Lithgow, and Mel Gibson.
13. A Cinderella Christmas (2016)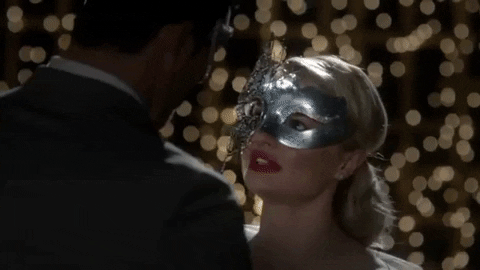 A Cinderella Christmas (2016) is a modern twist to classic Cinderella tale. The movie tells the story of Angie, who works hard to run the event planning business of her uncle, but her cousin takes all the credit. Angie takes a night off to attend a Christmasquerade Ball, where she exchanges a few meaningful glances with wealthy bachelor Nicholas but leaves before revealing her identity to him. The story moves on as Nicholas sets out to find his first sight love.
12. Christmas Belle (2013)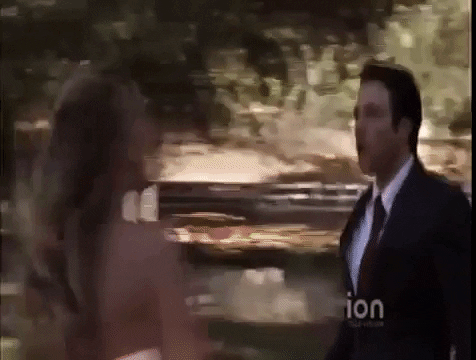 Belle has recently joined a new job, she is now a real estate agent, something that she always wanted to be. Even though she is working her dream job, her most important client, Hunter Lowell, is not a very polite person. Struggling to cope up with this new professional relationship, Hunter starts becoming friendly, then compassionate, and then lovable.
Things seem to be heading in the perfect direction. It's almost Christmas when Belle's not-so-secret admirer shows up. Not only is Belle disappointed at his sudden appearance, but Hunter is also confused too if he should stick with Belle or just walk out of her life.
11. 
Married by Christmas (2016)
Directed by Letia Clouston Married by Christmas (2016) is also entitled as The Engagement Clause. The plot revolves around Carrie, who gives her heart and soul to the business developed by her father. Carrie's sister is not so much dedicated to her father's vision and chooses to pursue her dreams. Things get a little stroppy when Carrie gets to know about the will of her father that says the fortune will pass to the sister who will be marrying first. To sustain the business, Carrie must find herself a husband before Christmas.
10. 
A Christmas Kiss 2 (2011)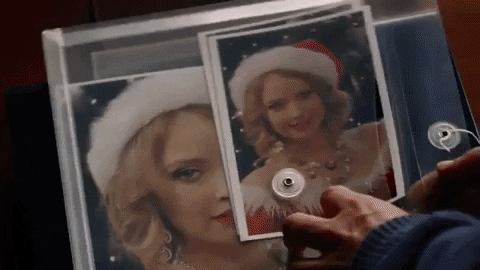 A Christmas Kiss (2011) is a romance film directed by John Stimpson. The story is about a passionate interior designer Jenna who exchanges an impulsive kiss with a boy named Cooper Montgomery in an elevator. Soon she gets to know that he is a billionaire and boyfriend of her unsympathetic employer. While decorating his house, she gets to spend some time with him that leads him to the crossroad where he should choose between her and her employer.
9. 
The Christmas Calendar (2017)
The Christmas Calendar (2017) is a Canadian film directed by Allan Harmon. The story revolves around Emily, a struggling baker in a small town. One day she receives a present that includes a handmade Christmas Calendar but the sender is unknown. Everyone in the town gets on the task of searching for the secret sender.
8. 
The Spirit of Christmas (2015)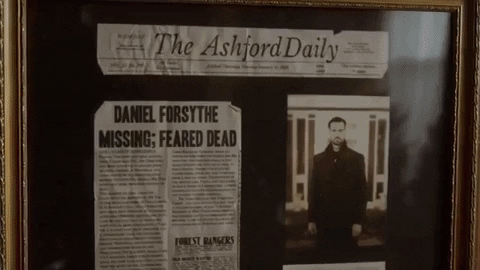 The Spirit of Christmas (2015) is a romance film directed by David Jackson. The movie is about Kate, a passionate lawyer who is assigned with the task of selling a haunted inn. The ghost possessing the inn is a century-old man who comes to life during Christmas. Kate is adamant about completing her task but not at all prepared to start an unlikely romance with the old spirit.
7. The Night Before (2015)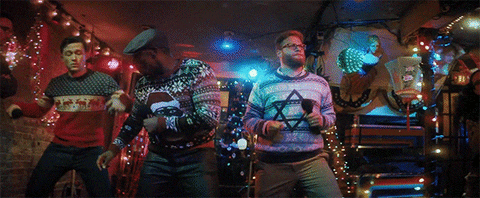 The Night before (2015) is a holiday comedy movie directed by Jonathan Levine. The lifelong best friends Ethan, Isaac, and Chris gather on Christmas Eve to celebrate their supposedly last Christmas together with a bang. They set out for the night in New York City in search of the Holy Grail of Christmas parties.
6. Holiday In Handcuffs (2007)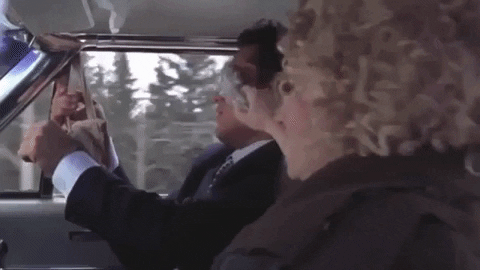 Holiday in Handcuffs is a comedy family movie directed by Ron Underwood. The story is about Trudie, a waitress who has had no luck with her love life. To avoid going to her parents as a single desperate woman, she kidnaps her customer David and introduces him as her boyfriend. As escaping stands no chance, David is trapped in the family vacation house.
5. Home For The Holidays (1995 )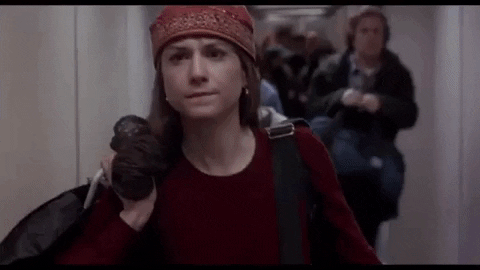 Richard Compton directed Home for the Holidays starring Sean Young, Lucia Walters, Perry King, John Novak, Paula Shaw, and others. The story is quite an emotional ride as Martha McCarthy struggles to keep her adopted niece & two nephews after the death of her parents. Paige Holloway is a kind social worker who, despite her boss' arguments that Martha is not capable of taking care of the children, helps her in all possible ways. Things get a little under control as Christmas approaches, and her Martha's old love, Jack Cooper, comes into the picture.
4. 
A Christmas Tree Miracle (2013)
A Christmas Tree Miracle, directed by J.W. Myers, is a holiday film that reminds the true spirit of Christmas. The story revolves around George's family that includes David, Julie, and their children Nick and Natalie. As David loses his job right before Christmas, the family is happily invited by a tree farmer Henry to stay with him in this time of crisis with Christmas approaching soon.
3. 
Second Chance Christmas (2017)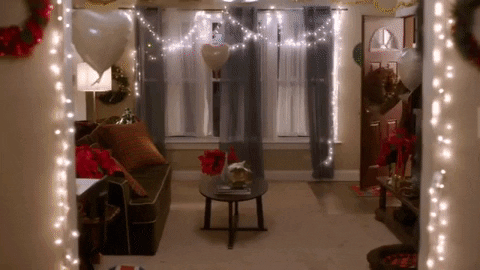 Second Chance Christmas (2017) is directed by Danny Buday. Caroline, while on her way to filing for divorce to get rid of an unhappy marriage, meets an accident as a result of which she loses her memory. Her husband does not want her to remember her past so that they can begin their life all over again.
2. Home Alone (1990)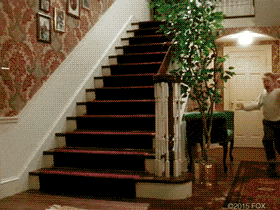 Everyone has seen this movie, but even then, it's worth watching again and again. This movie has got 5 parts, each having the same theme; a kid is left home alone during the Christmas Holidays. He has to take care of himself as well as keep his home and neighborhood safe from the thieves who are robbing every home in the neighborhood one by one.
1. Snowglobe (2007 )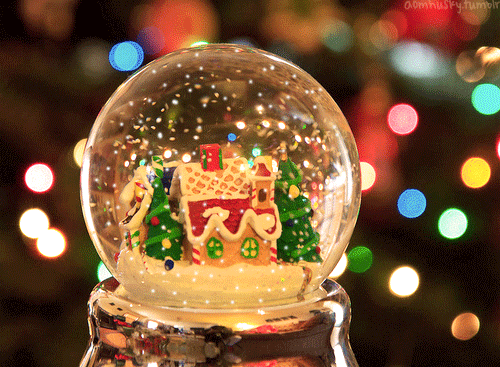 Angela wants to be with her boyfriend. She likes him for all the great reasons but her family is always in the way. They mock her, make fun of her, and look down upon her. But the magic of holiday spirit turns her dreams into a reality. In her dreams, she can go inside a snowglobe and interact with her boyfriend.

Final Word
PureVPN is your best line of defense against all cyber threats which surge during the holiday season. It's the time of the year when everyone is online, some busy shopping, while others are streaming. This makes it a perfect opportunity for hackers and cybercriminals to attack and inflict damage on the most number of people.
This Christmas, PureVPN wants you to enjoy the spirit, while it takes care of your cyber security and digital safety.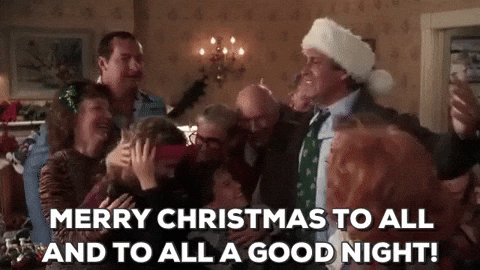 See Also: Top 8 Emmy-Nominated Shows to Watch on Hulu