It's just two weeks until Christmas and you can already feel the festivity in the air. Children are lining up outside stores to get their hands on their favorite toys, and so are the parents, who want to surprise their kids on Christmas Eve.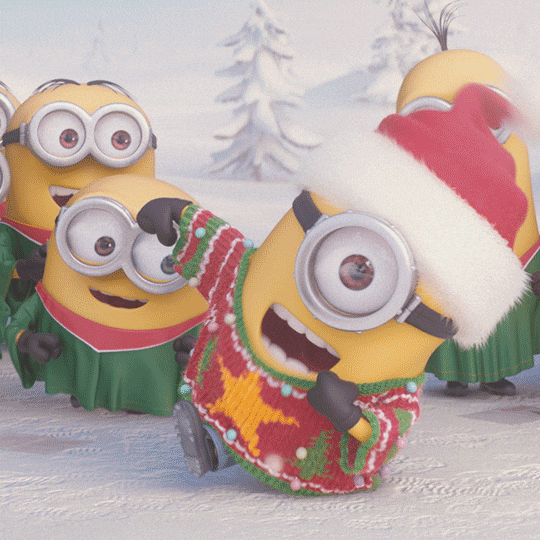 While we all await Christmas, it's the perfect moment to snuggle during the nights and watch the best Christmas movies there are on Netflix. Here is our list of the best Christmas movies on Netflix that you must watch.
18. Klaus
Klaus (2019) is a comedy animated Christmas movie. The story is about a selfish brat, Jesper, who is transferred to a frozen town, Smeerensburg. There, he befriends a toymaker named Klaus. Jesper and Klaus start delivering toys to the children of the town, and their act makes the children joyful.
17.  The Holiday Calendar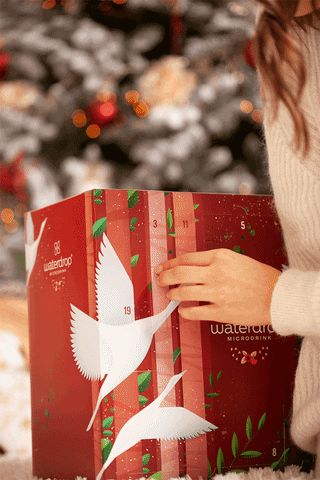 The Holiday Calendar (2018) is Christmas romantic comedy film narrates the story of a young talented photographer, Abby Sutton, played by Kat Graham. She inherits an Advent calendar from her grandfather. Soon it dawns on her that the calendar is a magical one as it can predict her future.
16. El Camino Christmas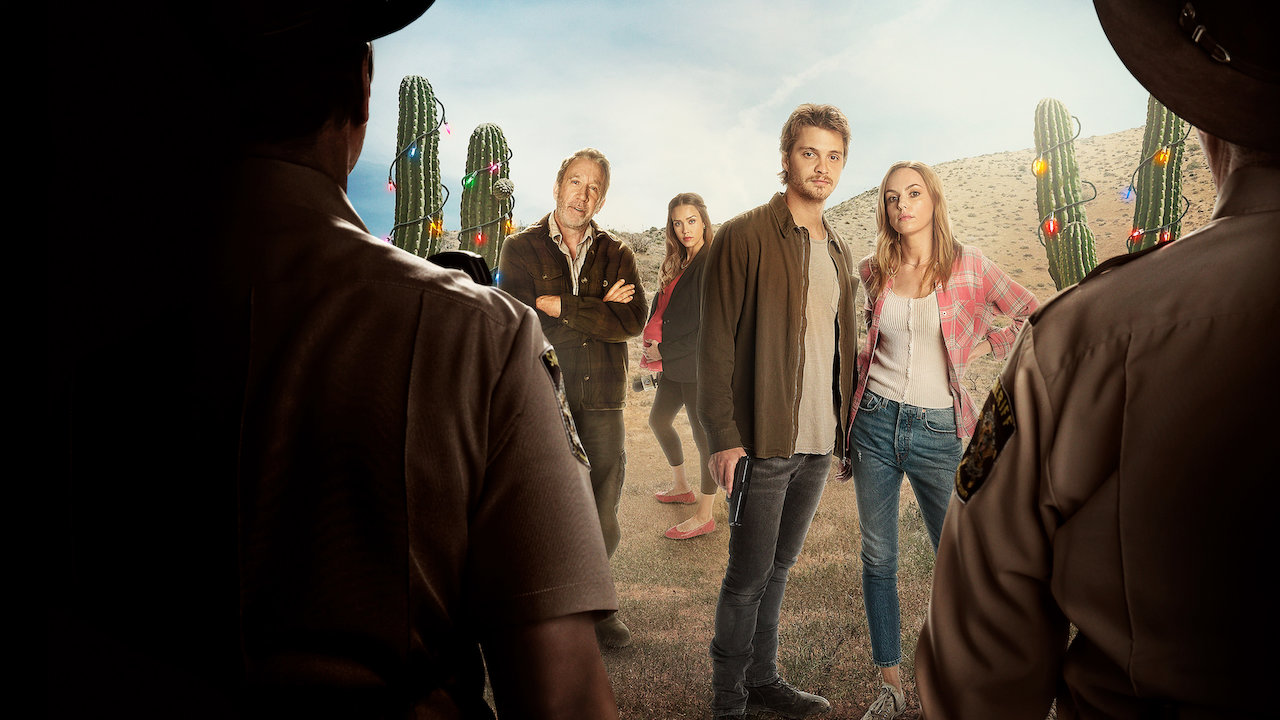 Directed by David E. Talbert EL CAMINO CHRISTMAS (2017) is a movie that tells the story of Eric, who comes to El Camino to visit his father for the first time. A drunk cop harasses Eric, and then confines him in a liquor store along with four other people. All of this gets followed by a major exchange of fires until the emergence of a rescuer.
15. The Grinch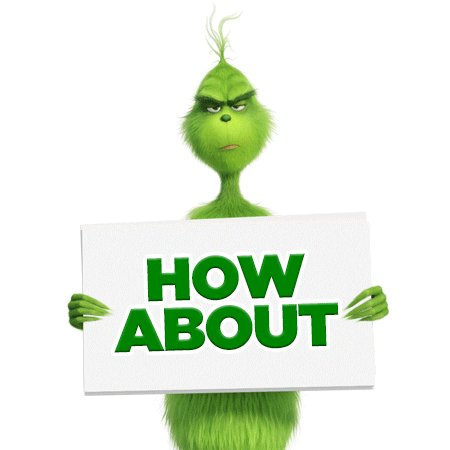 The Grinch (2018) is adapted from the novel of Dr. Seuss, How the Grinch Stole Christmas! This 3D computer-animated Christmas film tells the story of a cantankerous and green-furred creature named the Grinch, who lives with his dog Max. During Christmas, when human-like creatures, called Whos, get excited and celebrate Christmas with full excitement, Grinch gets aggravated. Grinch has decided to put a permanent end to their celebration through a scheme and appears party disguised as Santa.
14.  A Family Reunion Christmas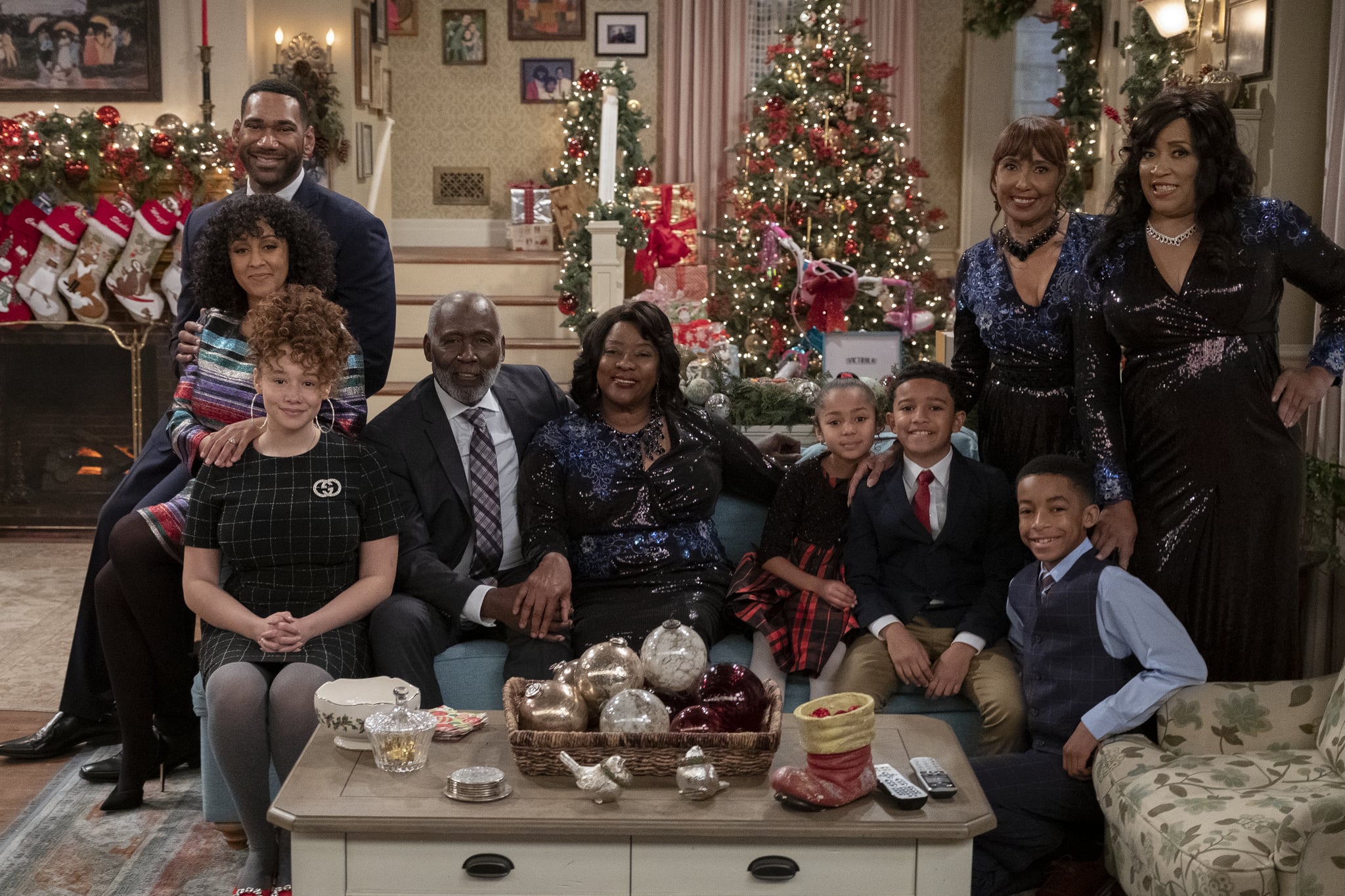 This movie revolves around the McKellan family and its values of forgiveness and empathy. M'Dear and her sisters are trying to keep their singing act together in front of a church Christmas pageant. On the other hand, kids are taught a valuable lesson by their Grandpa.
13. Christmas Wedding Planner
Christmas Wedding Planner (2017) is a romantic drama film about a wedding planner Kelsey Wilson. She is in the middle of planning Christmas Eve themed lavish and extravagant wedding of her cousin when she encounters a private investigator with extremely handsome looks named Connor McClane. This encounter leaves a lifelong impact on their lives.
12. Dear Santa
Seven-year-old daughter to a father who owns a soup kitchen, writes a letter to the Santa, making a wish. A privileged woman, Crystal, who has everything she can dream of, finds this letter and decides to grant the little girl her wish by making it come true. The little girl wished that her widowed father may find a wife that she can call mom.
Crystal takes this as an opportunity and begins seeing Derek quite often, sparking something which would have become a nice relationship, and would have granted the little girl's wish too. However, things hardly go as planned in most cases.
11. Princess Switch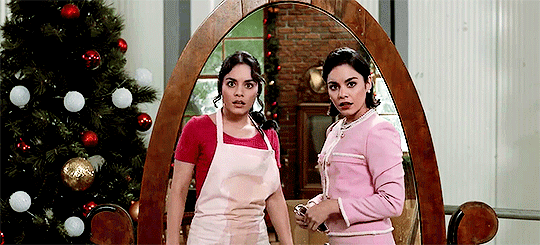 We all know Vanessa Hudgens as the singer from the famous song "Say Ok", but very few people knew that she was a great actor too until this movie came out. Princess Switch is about two women, who look exactly the same but have totally different lives. One of them is a princess, while the other one is from a middle-class family.
Fate causes them to cross paths, get to know each other, and decide to switch lives for a few days. The princess always dreamed of being an ordinary woman, away from the limelight, while the other one could only fantasize about having a royal life.
10. Christmas in the Heartland
Christmas in the Heartland came out in 2017 on Christmas. The story is about two teenage girls, Kara, and Jessie coming from entirely different worlds. When they are forced to spend Christmas with relatives, they have never met before, and decide to switch places and find themselves living in each other's life and experience things they have never imagined before.
9.  The Christmas Candle
The Christmas Candle (2013) is based on Max Lucado's novel, The Christmas Candle. The movie tells the story of a fictional village, Gladbury, where it is believed that every Christmas, an angel descends and touches a candle, and whoever lights it up receives a surprise on Christmas. The story takes a turn when David Richmond, a young minister, attempts to modernize the village, and as a result, the candle goes missing.
8.  Let It Snow
Let it Snow (2019) is directed by Luke Snellin and is based on the adult novel written by Maureen Johnson, John Green, and Lauren Myracle. The storyline is about a group of young high school students brought together by fate as a result of a snowstorm on Christmas Eve in their town. Soon they find their lives linking and colliding, and soon it dawns on them that nothing will be the same for them after Christmas is over.
7. The Christmas Chronicles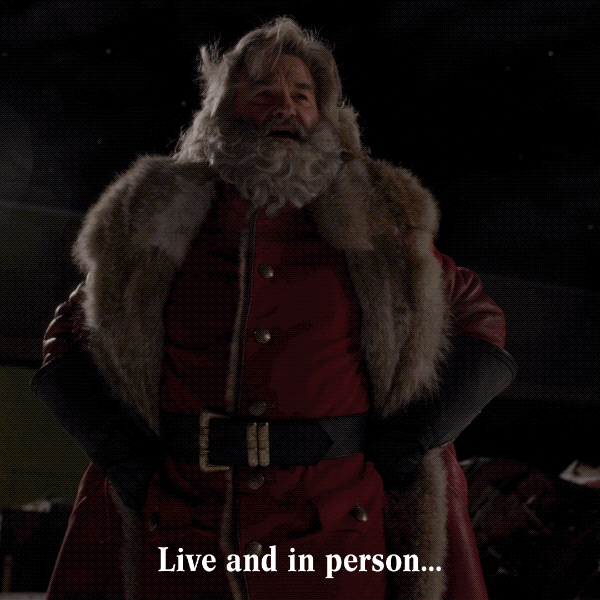 Released in November 2018, this movie has managed to pick up good ratings and reviews at quite a pace, all thanks to the amazing acting skills of Kurt Russell. The story is about Kate and Teddy, who are brothers and sisters and have a great plan for Christmas Eve. They want to catch Santa Claus on camera.
Both kids manage to get a shot of the Santa, but he notices them and confronts them. Santa then asks both the kids to accompany him on the journey he has to make on Christmas Eve and deliver presents to children around the world.
6. The Knight Before Christmas
Director Monika Mitchell's movie The Knight Before Christmas is releasing this Christmas. The story revolves around a medieval Knight who comes to the present world through magic and happens to fall for a school teacher is not attracted to love by any means. The ensemble cast includes Vanessa Hudgens, Emmanuelle Chriqui, Josh Whitehouse, and others.
5. Holiday in the Wild
Holiday in the Wild is a romantic comedy film. Its story revolves around Kate Conrad, who has just gotten out of a troubled marriage, and her son has left for college. So she decides to go to Zambia. While being there, she meets a pilot named Derek, and they both rescue a baby elephant. This sparks emotions between the couple, and they both begin to fall in love.
4. Holiday Rush
Holiday Rush is upcoming this Christmas. The story revolves around a famous radio DJ who is suddenly out of a job and has now shifted to his aunt along with his naughty and spoiled four children. The cast includes Tamala Jones, Sonequa Martin-Green, Stormi Maya.
3.  True: Winter Wishes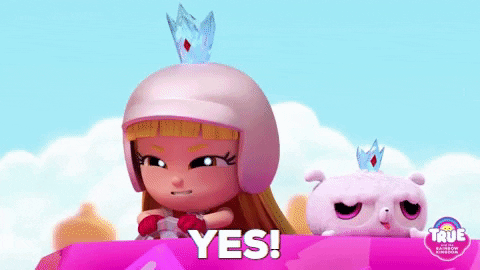 True: Winter Wishes is an upcoming animated Christmas themed and an exceptional movie for kids. While everyone has gathered in the Rainbow Kingdom to celebrate Winter Wishfest, Forever Frost suddenly escapes the Ice Kingdom.
2.  A Cinderella Story: Christmas Wish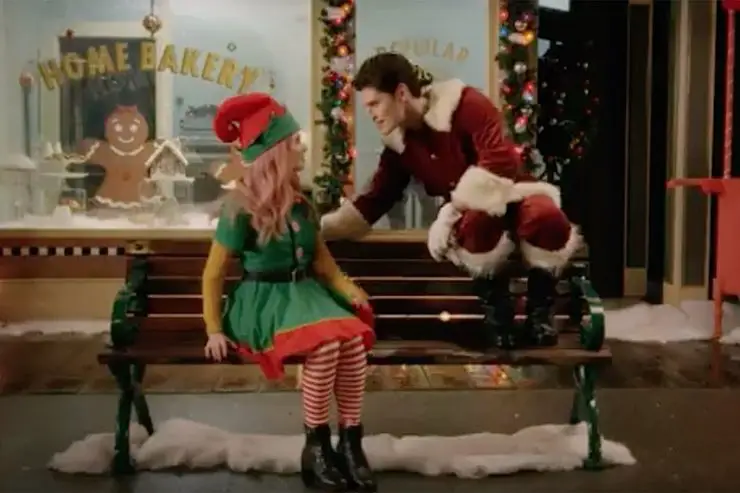 This is a modern re-imagining of classic Cinderella. The story revolves around Kat Emerson, an aspiring singer but treated as a servant by her stepmother and self-centered stepsisters. Unwillingly, Kat starts singing at the Terrence Wintergarden's Santa Land, where she falls for Nick, the new Santa. When Kat gets invited for Wintergarden Christmas Gala, her stepmother and sisters get jealous and try everything to make sure she does not attend it. Meanwhile, they all want to attend the event.
1.  A Christmas Prince Trilogy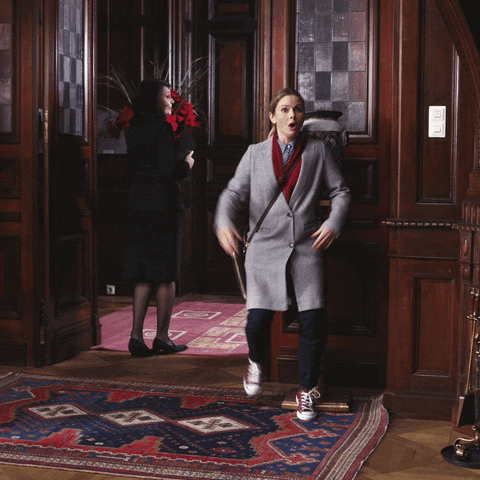 A Christmas Prince trilogy, titled A Christmas Prince: The Royal Baby, is the third sequel to A Christmas Prince and A Christmas Prince: The Royal Wedding. The royal family of Aldovia is about to welcome a baby and possibly, a new curse. The king and the queen of the fictional nation Penglia are visiting them too. Somehow, the treaty between them gets missing, and the pregnant Queen Amber gears up her skills of journalism to find the thief before midnight of Christmas Eve.

Get PureVPN and Stay Protected on Christmas
PureVPN is your best line of defense against all cyber threats which surge during the holiday season. It's the time of the year when everyone is online, some busy shopping, while others are streaming. This makes it a perfect opportunity for hackers and cybercriminals to attack and inflict damage on the most number of people.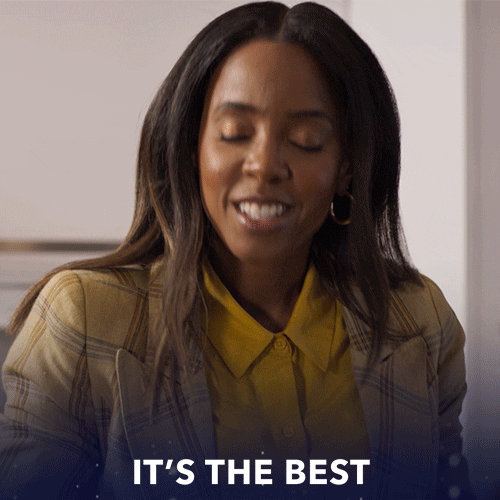 This Christmas, PureVPN wants you to enjoy the spirit, while it takes care of your cyber security and digital safety.
See Also: Best Comedy Movies on Netflix