Need some holiday cheer? When the trees go up, the lights start twinkling. And when the egg nog starts flowing, there are a lot of opportunities to to get in the Christmas spirit by revisiting (or watching for the first time) our choices for the 25best Christmas movies. Whether you're looking for a classic film, a romantic comedy, or movies for kids, there's something here for everyone.
The Best Movies to Watch on Christmas
25. Christmas With the Kranks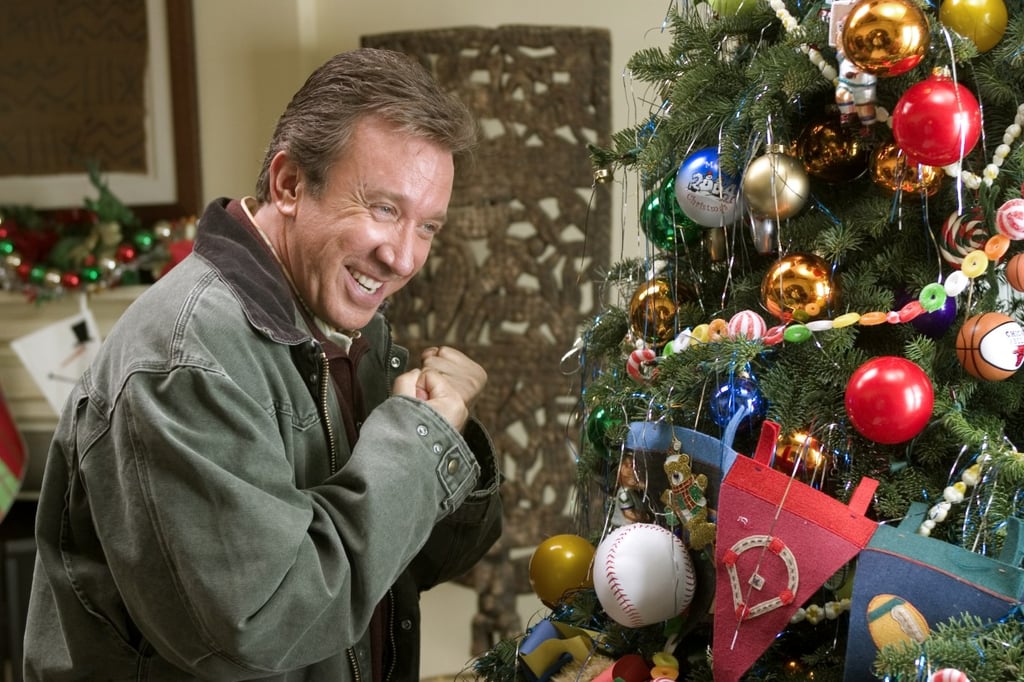 What's It About? With their daughter away, the Kranks decide to skip Christmas altogether until she decides to come home, causing an uproar when they have to celebrate the holiday at the last minute.
Where Can You Stream It? Amazon
24. The Little Drummer Boy
What's It About? An orphan drummer boy who hated humanity finds his life changed forever when he meets three wise men on route to Bethlehem.
Where Can You Stream It? Freeform
23. The Family Stone
What's It About? An uptight, conservative businesswoman accompanies her boyfriend to his eccentric and outgoing family's annual Christmas celebration and finds that she's a fish out of water in their free-spirited way of life.
Where Can You Stream It? Freeform
22. Shrek the Halls
What's It About? This half-hour animated TV special features the Shrek characters putting their own spin on holiday traditions.
Where Can You Stream It? ABC
21. Polar Express
What's It About? On Christmas Eve, a young boy embarks on a magical adventure to the North Pole on the Polar Express, while learning about friendship, bravery, and the spirit of Christmas.
Where Can You Stream It? Amazon
Related:15 Best Christmas Movies You Must Watch on Amazon Prime
20. Dear Santa
What's It About? Crystal comes from a wealthy family. She loves spending money, but when her shopping habits drain her parents' bank account, they give her until Christmas to clean up her act. Should Crystal fail to comply, her credit cards will be promptly canceled. Petrified at the prospect of having no money and no boyfriend, Crystal has a flash of inspiration when she finds a letter to Santa from seven-year-old Olivia. Olivia asks Santa to find her widowed father Derek a new wife.  Crystal soon seeks Derek out and begins volunteering her time in an effort to get closer to him. Little does Crystal realize that Derek's scheming girlfriend will do anything to keep her man to herself. Meanwhile, Crystal remains determined to prove herself, despite the obstacles that stand in her way.
Where Can You Stream It? Netflix, Hulu
19. It's a Wonderful Life
What's It About? An angel is sent from Heaven to help a desperately frustrated businessman by showing him what life would have been like if he had never existed.
Where Can You Stream It? NBC
18. Love Actually
What's It About? Follows the lives of eight very different couples in dealing with their love lives in various loosely interrelated tales all set during a frantic month before Christmas in London, England.
Where Can You Stream It? Netflix
17. The Christmas Candle
What's It About? Deep in the heart of the English countryside lies the enchanting village of Gladbury. Legend has it every 25 years an angel visits the village candlemaker and touches a single candle. Whoever lights this candle receives a miracle on Christmas Eve. But in 1890, at the dawn of the electric age, the century-old legend may come to an end. When David Richmond, a progressive young minister, arrives in Gladbury, the villagers discover a new formula for miracles: good deeds and acts of kindness. While David's quest to modernize Gladbury sets him at odds with the old world candlemaker, he finds an unlikely ally in the lovely skeptic, Emily Barstow. Now, the fiery candlemaker must fight to preserve the legacy of the Christmas Candle. But when the candle goes missing, the miraculous and human collide in the most astonishing Christmas the village of Gladbury has ever seen.
Where Can You Stream It?  Netflix
16. A Gingerbread Romance
What's It About? With Christmas just weeks away, the architecture firm Taylor works for enters her in a contest in which the teams will design and build life-sized gingerbread houses. After the contest, Taylor will likely be getting a promotion to a position in another city. The firm teams her up with Isabelle, a renowned French pastry chef with whom Taylor instantly locks horns. When Isabelle backs out, Taylor stumbles into a local bakery and meets Adam, a baker, and single dad. In an act of desperation, Taylor convinces Adam to partner with her for the contest. She spends with Adam and his daughter in their cozy home, decorating for the holidays and exploring the town at Christmas, fills her with a longing for a place to call home.
Where Can You Stream It? Hallmark
15. Entertaining Christmas
What's It About? Claire is a cookbook author, crafting expert, and television personality whose name is synonymous with perfection. As she contemplates retirement, her daughter Kara is poised to become the new face of the Livingston brand. The only trouble is, Kara can't do any of the signature things her mother is known for. When a young girl posts a video online requesting Claire help welcome her deployed father home for Christmas, Kara is sent in her place in an effort to prove herself a worthy successor to the board of directors and win the job. As Kara does her best to make a good impression, she gets more than she bargained for when the young girl's uncle Joe turns out to be a reporter for the local paper, looking for his next story.
Where Can You Stream It? Hallmark
14. Hometown Christmas
What's It About?  Back in Louisiana for Christmas, Noelle Collins has big plans to resurrect the town's live nativity, a beloved tradition that her late mother used to put on. Things become complicated, however, when Noelle runs into her high school sweetheart, Nick Russell a rising baseball star also back home due to a recent injury. Still feeling the burn from their senior year break-up, their lives are pushed together even further when they learn their parents want to be more than just friends. When things begin to fall apart with the live nativity, Nick and Noelle reluctantly team up to pull off the show and find themselves growing close, uncovering a hometown love for each other and the joy of Christmas that both never really faded away.
Where Can You Stream It?  Lifetime
13. Christmas Pen Pals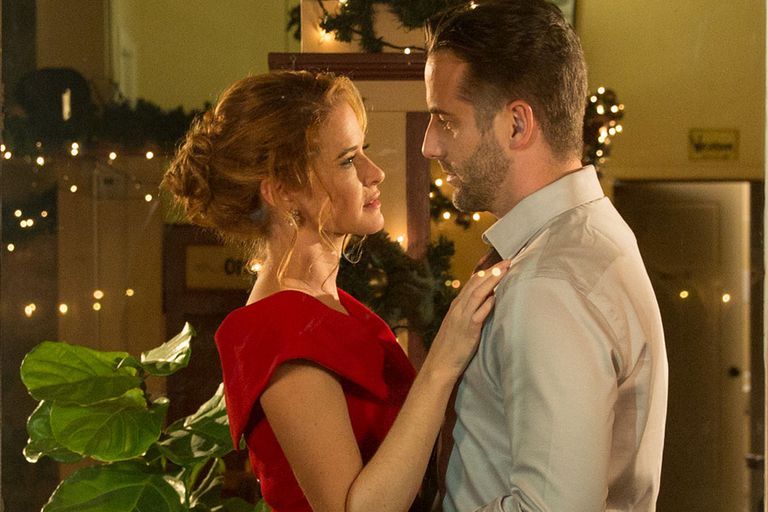 What's It About? Following an unexpected breakup weeks before Christmas, Hannah, tech wiz and creator of the dating app, Perfect One, heads home for the holidays, challenged to save her failing business by re-conceiving a new romantic dating model. Upon her return she reluctantly makes a deal with her dad, Ted to sign up for the town's Christmas Cupid, an anonymous holiday pen pal service. As the season progresses, Hannah is smitten by each beautifully written letter she receives and starts to believe that her Christmas pen pal could be her soul mate. It's not until Christmas Eve that everyone must reveal their true identities to their pen pals, even if it means coming face to face with the last person they ever expected.
Where Can You Stream It? Lifetime
12. The Man Who Invented Christmas
What's It About? The journey that led to Charles Dickens' creation of "A Christmas Carol," a timeless tale that would redefine Christmas.
Where Can You Stream It? Netflix,  Amazon
11. Chilling Adventures of Sabrina
What's It About? Since the Winter Solstice is when the veil between this world and the next is at its thinnest, it's the perfect time to conduct a séance — which Sabrina convenes, to try and contact her dead mother. But the holidays are also a time for guests and visitors both welcome and unwelcome and you never know what might drob by.
Where Can You Stream It? Netflix
Related: 12 Best Christmas Movies on Netflix You Must Watch
10. The Holiday
What's It About? Two women troubled with guy-problems swap homes in each other's countries, where they each meet a local guy and fall in love.
Where Can You Stream It? Amazon
9. Elf
What's It About? After inadvertently wreaking havoc on the elf community due to his ungainly size, a man raised as an elf at the North Pole is sent to the U.S. in search of his true identity.
Where Can You Stream It? Amazon
8. The Santa Clause
What's It About? When a man inadvertently kills Santa on Christmas Eve, he finds himself magically recruited to take his place.
Where Can You Stream It? Amazon , CBS
7. Scrooge
What's It About? This is the film version of Charles Dickens' most widely read story. This engaging musical finds Scrooge as the miser with a heart of stone who hates Christmas. He is visited by the ghost of his former business partner Jacob Marley who warns Scrooge he will walk the Earth forever tormented if he fails to change his ways. He is visited by three spirits, the ghosts of Christmas Past, Present, and Future who try to get him to change his way by showing him his past, present, and future.
Where Can You Stream It? Amazon
6. Nightmare Before Christmas
What's It About? Jack Skellington, king of Halloween Town, discovers Christmas Town, but his attempts to bring Christmas to his home causes confusion.
Where Can You Stream It? Netflix, Hulu
5. Home Alone
What's It About? An eight-year-old troublemaker must protect his house from a pair of burglars when he is accidentally left home alone by his family during Christmas vacation.
Where Can You Stream It? Netflix, Amazon, Hulu
Related: 15 Best Christmas Movies you Must Watch on Hulu
4. Princess Switch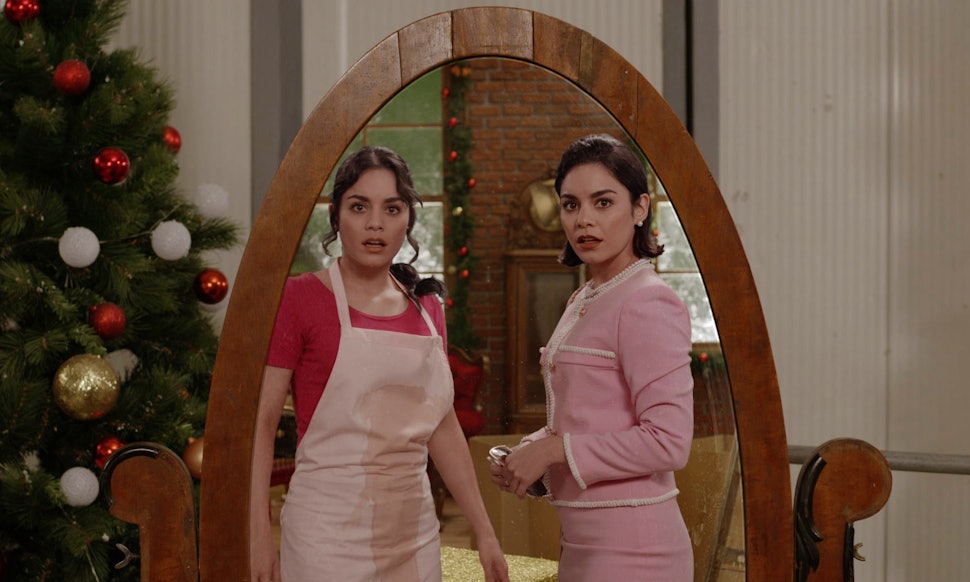 What's It About? A Chicago baker is competing in a Christmas baking competition in Belgravia. There she bumps into the prince's fiancee. They look alike and switch for 2 days. "Life is what happens to you while you're busy making other plans."
Where Can You Stream It? Netflix
3. How the Grinch Stole Christmas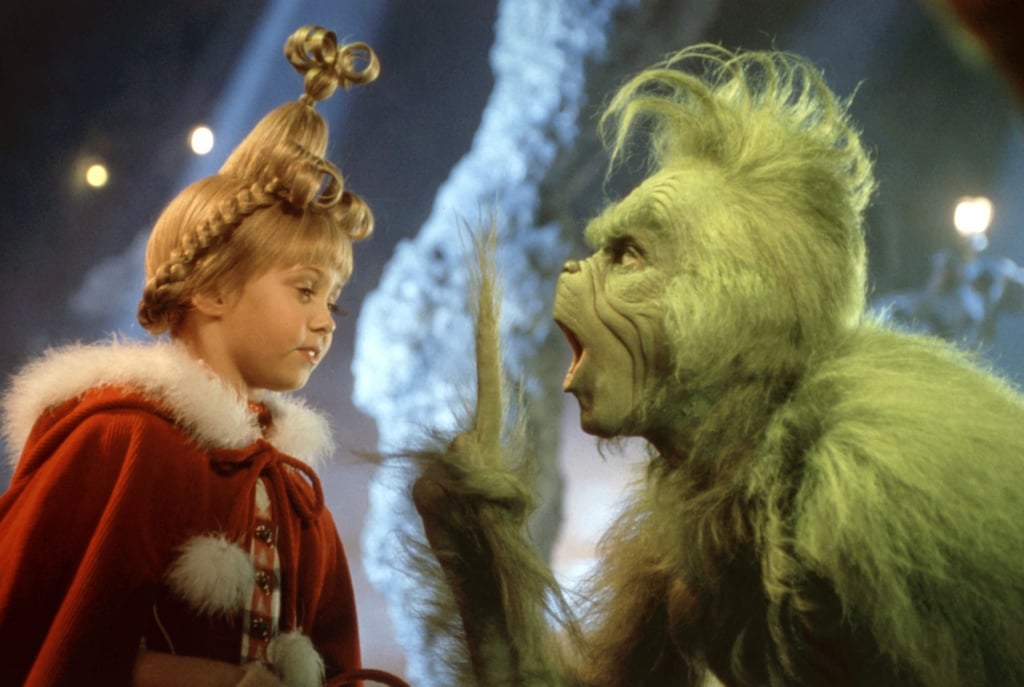 What's It About? On the outskirts of Whoville, there lives a green, revenge-seeking Grinch who plans on ruining the Christmas holiday for all of the citizens of the town.
Where Can You Stream It? Netflix, Freeform
2. The Christmas Chronicles
What's It About? The story of sister and brother, Kate and Teddy Pierce, whose Christmas Eve plan to catch Santa Claus on camera turns into an unexpected journey that most kids could only dream about.
Where Can You Stream It? Netflix
1. Christmas Carol
What's It About?  An animated retelling of Charles Dickens' classic novel about a Victorian-era miser taken on a journey of self-redemption, courtesy of several mysterious Christmas apparitions.
Where Can You Stream It? Netflix, Freeform
These are our favorites, but let us know if we've missed your's off or you disagree with our rankings in the comments below.