Halloween is the perfect time to snuggle inside your house. As the winter sets in, people spend more time in their homes with their families. To make the family time even better, people like to watch good horror movies. But the season is long and what you need is not a single movie, but a streaming service that has got many of them.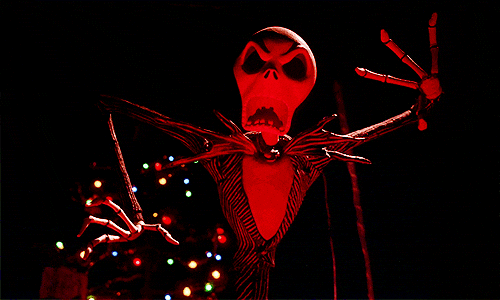 If you want to sign up for a streaming service that has got the best horror movies, this article will help you understand what each streaming service has to offer, and which one suits your needs best.
There are hundreds of streaming services that anyone can subscribe to. Streaming services differentiate among themselves by offering diverse quality content and engaging their audience with fresh topics. Some services are good all-rounders, while others are cheap and less content-worthy. When making a decision for your streaming service of choice, make sure you have researched on the type of content it offers to its viewers.
Streaming services with the Best Halloween movies
Not all streaming services have good Halloween content. For instance, Disney+ has one of the biggest content libraries, but it has few movies related to Halloween.
Amazon Prime Video
Amazon Prime has over 1,000 titles related to Halloween in its content library. They are enough to keep you busy, not only in this holiday, but also for the years to come. Apart from that, Amazon Prime offers more than 20,000 titles from diverse genres, making the library almost infinite for its viewers.
Read More: Best Horror Movies on Amazon Prime
Hulu
Hulu is famous for having few titles, but only the ones that are the best. Most Hulu Originals win multiple Oscars and Emmys each year, which just reflects the quality of content on the streaming service. On Hulu, you will find only about 50 titles related to Halloween. However, all of these movies have won dozens of awards globally, so you can just choose any one and know that you won't be disappointed.
Netflix
On Netflix , you will find over 500 of the scariest horror movies, each being totally worth your time. If you are looking for an all-rounder streaming service that has all kinds of movies including those related to Halloween, Netflix could be the right choice for you. Like Amazon Prime, Netflix also has about 20,000 titles in its content library.
Read More: Best Horror Movies on Netflix
Streaming Service with the Best Bang for Buck
Not all streaming services offer the best value for money. Some of them offer too little content, and while they have huge content libraries, they may be quite costly. Hulu, for instance, costs $54 a month for the basic plan, and if you add add-ons, your monthly bill can climb up to $90 per month.
Netflix offers 3 pricing plans starting as low as $7.99 a month. In some regions, where the currency is significantly devalued against the US Dollar, such as in Turkey, Netflix offers even cheaper pricing plans starting as low as $5. A streaming service that is this cheap and offers unlimited access to thousands of TV shows and movies definitely gives the best bang for your buck.
Currently, Disney+ is offered in only a few countries, such as the US, UK, Canada, and some parts of Europe. Disney offers 2 pricing plans, starting at $6.99. Even though Disney+ basic streaming is a dollar cheaper than that of Netflix's similar plan, we would still rate it as the second best option when it comes to value for money. This is because the Disney content library is filled with all the classics that most people have already seen. It does have a good ratio of TV shows and movies, but a huge portion of the streaming service is dedicated towards animated feature length cartoons that Disney is famous for.
Starting at $14.99 a month, HBO offers only one pricing plan. Until 6 months ago, HBO offered 3 different pricing plans, but after a major change in the streaming service, it asks for one flat fee and offers everything in return. It is slightly more expensive than Netflix and Disney+, but even then, it is one of the cheapest streaming services.
Cheapest Streaming service
This one is not cheap, it is actually free! With tons of TV shows and movies related to Halloween, you can blindly create a free account and enjoy streaming. The only problem with Crackle is that it is a regionally specific service; it is only available for access in a few countries, such as the US, UK, Canada, and Australia. Outside these regions, you won't be able to access Crackle and watch any movies on it.
Disney+ has two pricing plans. The basic plan costs $6.99 a month and offers all of the Disney+ TV shows and movies, including the Halloween movies lineup. The premium plan costs $12.99 and offers additional access to Hulu + Live TV and ESPN+. The premium plan that offers Hulu as well, allows users to get access to 50+ Live TV channels.
Starting at $7.99, Netflix offers 3 pricing plans. The content offered in each of the pricing plans is all the same. The only difference is how many users can use one account at one time. The most basic plans allow one user, the mid-tier plan allows 4 users, while the premium plan allows up to 5 users at the same time. Given that a $11.99 subscription can be used by 5 people at the same time, Netflix can be the cheapest option for you if used smartly.
How to Access Any Streaming Service with PureVPN
Most of the streaming services mentioned above have limited availability. People around the world don't have access to the same streaming services, or even the content that each streaming service provides.
Netflix, the most popular streaming service, has a different content library for each of the countries it operates in. The best titles are only available in a few countries such as the US, UK, and Canada.

Amazon Prime and Disney+ is only available in the US, UK, Canada, and some parts of Europe.

HBO is only available in the US.
To overcome all such issues and access any streaming service of your choice, you need a premium streaming VPN such as PureVPN. When you connect to PureVPN, you can choose to change your location to any region of your preference. If you want to access Netflix US library, just connect PureVPN to the US server and visit Netflix. If you live in Europe and you want to access Sony Crackle for free, just connect PureVPN to servers in the UK, visit Crackle, and start streaming.
For most streaming related problems, PureVPN offers a one-click solution. Just follow the instructions given below to download, install, and connect PureVPN.
Get PureVPN for your device

Launch the app and log in

Connect and start streaming
Be Secure This Halloween 2020
The holiday season is the time of the year when traffic grows huge online. People are shopping, streaming, downloading stuff, and using the internet for all other things of life. However, the same period also sees an increase in the number of cyber-attacks on netizens, causing losses in the millions.
No matter where you live and what device you use to get online, you are susceptible to a cyber-attack. Such an attack can cripple your device, corrupt your data, and cause many other problems. The easiest, safest, and most trusted way of protecting yourself from cyber-attacks is by using a premium VPN.
PureVPN is the best VPN that can keep you safe online at all times. When you connect to PureVPN, you become completely invisible online. This keeps you and your data safe from cyber intruders at all times, allowing you to surf the internet without any worries.