There are different kinds of horror movies.  There are those that haunt you so bad that you need to leave a light on when you go to sleep. While others just rely on cheap jump scares to frighten you. Netflix, HBO, Crackle, Amazon Prime, and Hulu have a fantastic collection of horror movies that are sure to scare the living daylights out of you.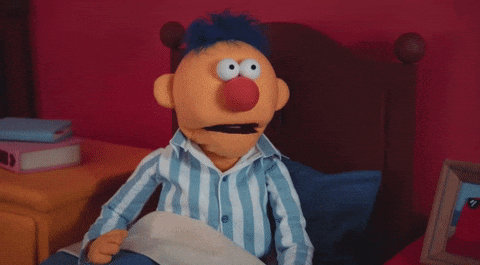 We have picked the most frightening scary movies of all time from each streaming service to get you in the Halloween mood. Just try not to spill your popcorn while watching these movies.
Best Horror Movies for Kids
Kids can't be exposed to every other horror movie out there, right? As a parent or guardian, we may completely shelter the littles from these scary flicks, but if we want to have them see what they're missing, one needs to be sure to assess the safety of what's being streamed out there. The following two titles are perfect for kids (sorry, only two), as they will learn a few things about life lessons as well, along the fun that they have while watching.
Spirited Away
A little girl is on her way to a new town with her mother and father. The father takes a wrong turn and the family ends up in a ghost town that is run by mysterious forces. The ghost town hosts a giant bath house for evil spirits and ghosts who come there every day to wash away their dirt. Due to greed, the parents of the little girl have been turned into pigs and now the girl needs to be very brave if she is to ever see her parents become human again.
Coraline
Eleven-year-old Coraline is sad. She has just moved to a new home with her parents and often feels like she gets ignored all the time. She discovers a secret passage that leads her to a world which is just perfect for her. Everything in this world is the way she has always dreamed entire life. The only problem is that even a perfect world has its dark side.
Best Rated Horror Movies
Looking for the best movies in the horror genre everyone loves? The following titles are highly rated on most movie review forums, but they're not kid-friendly. They have won dozens of awards and are a huge hit among people from all backgrounds.
Hereditary
After the death of her mentally ill mom, her daughter Annie grieves in a very different style. The family's idea of grievance is to try and summon supernatural powers which would take their sorrows away. Soon enough, Annie and her children start experiencing and witnessing paranormal presence. It is now getting out of their hands and they can no longer control the ongoing supernatural activity.
US
The Wilson Family and the Tyler Family have taken a vacation to Santa Cruz. They are staying at their childhood family home, a place that has a lot of memories for all of them. The mother of the Wilson Family gets very scared after her young son wanders off and remains missing for a few hours. Then one night, people who have a grotesque appearance break into their home. To the family's horror, the intruders are their doppelgangers.
Best Horror Movies on Netflix
If you are a habitual streamer, chances are that you already have subscriptions to a few streaming services such as Netflix. The streaming giant leads the video-on-demand space with the biggest library that has thousands of TV shows and movies. There are possibly hundreds of great horror movies on Netflix, but the following are a must watch if you haven't seen them already.
The Evil Dead
Five friends decide to have a vacation and relax at a remotely located cabin in the woods. During their stay, they discover a book and some tapes. Out of curiosity, they read out the book aloud and play the tapes, not knowing that this releases demons that eat flesh.
Paranormal Activity
A couple has just moved into a new home and they are not liking it. Each night, they feel the presence of a supernatural phenomenon. What disturbs them the most is the fact that this supernatural phenomenon is the most active in the middle of the night.
How to Access Netflix US
Netflix has global outreach, but its content does not. Most of the titles that are very popular in the US, UK, and Canada, are not available for access outside these regions, even if you have a premium Netflix subscription. To watch these titles, just connect to PureVPN and access Netflix US instantly.
Best Horror Movies on HBO
HBO has recently revamped its streaming service module. Previously it offered three different pricing plans, all of which have now been abandoned in favor of one flat fee for everyone. Currently HBO is only accessible in the US, so if you live outside the US, you need a VPN such as PureVPN to access HBO outside the US. If you already have access to the streaming service, hit the search button and search for the titles mentioned below.
The Conjuring 2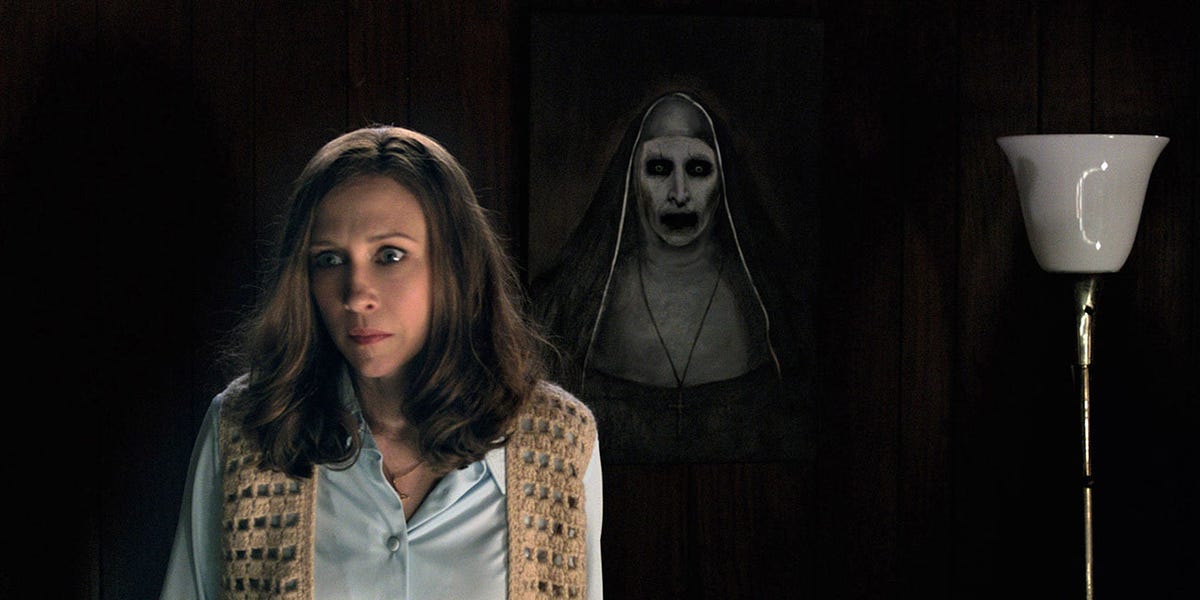 Peggy feels that there are evil spirits and ghosts in her home. She has felt a paranormal presence many times around her, and lately, one of her daughters has begun to show signs of demonic possession. Two investigators arrive in London to understand the case, only to become the next victims.
An American Werewolf in London
During a walking tour in Britain, two college students are attacked by a werewolf. One of the students is killed, while the other one gets seriously injured in killing the werewolf. Upon dying, the werewolf returns to its human form. But even though the werewolf is dead, it is still haunting the surviving student, causing him to hallucinate and have nightmares.
How to Access HBO Outside the US
HBO is a great streaming service that not only has great content but is also cheap. It is known to have some of the most famous TV shows and movies, but it has a small user base as compared to giants like Netflix. This is because HBO is only available for access in the US. To access HBO outside the US, get PureVPN.
Best Horror Movies on Hulu
Not many people use Hulu. The small user base can be partially attributed to the fact that Hulu only works in the US, and also partially due to the fact that it is a very expensive streaming service. The basic plan costs about $69, and if you get add-ons such as those for sports and live TV channels, your total bill can climb up to $120 a month.
That being said, Hulu justifies its price with the quality of content it offers. The streaming service has a reputation of hosting fewer titles but only the ones that are the absolute best. If you just search for horror movies on Hulu, all the movies you find will be a great watch. But if you are looking for something extra great, watch the two movies mentioned below. 
A Quiet Place (2018)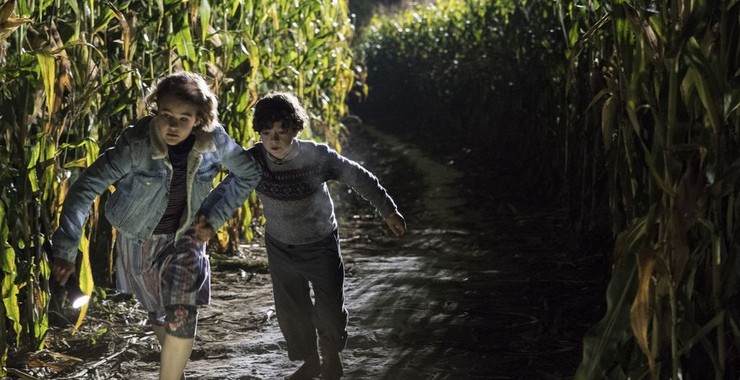 A mysterious creature has taken over earth. It kills anything that makes a sound, and humans have been its primary target. While most people have already fallen prey to the mysterious creature, some survivors have learned a new lifestyle, where everyone communicates in sign language and makes no sound so that they can stay alive.
Sleepy Hollow
Three people have been decapitated in the small ton of Sleepy Hollow. Constable Ichabod Crane heads to the town only to find out that The Headless Horseman is behind the gruesome murders. Now, both the detective and the murderer have interests of their own and secrets to protect.
How to Access Hulu Outside the US
Hulu is only available in the US. If you watch Hulu via your Disney+ subscription, you can only access Hulu from the US, UK, Canada and some parts of Europe. Get PureVPN and access Hulu from anywhere in the world.

Best Horror Movies on Amazon Prime
Amazon Prime Video is one of the most popular streaming services in the US. It also offers payment services, ecommerce, digital books, and many other things along with the TV shows and movies it is already popular for. If you are new to Amazon Prime Video or if you are unsure which movie will quench your thirst for a good horror feature, check out the two movies below.
Train to Busan
A zombie outbreak is threatening the lives of thousands of people that live between Seoul and Busan. A train that has just departed from Seoul is on its way to Busan through the tracks that are now cluttered with zombies. All passengers of the train must fight for their lives and protect their families and loved ones.
Triangle
One of the most mind boggling storylines of all time, Triangle revolves around those glitches in space/time that can cause things to repeat in a paranormal fashion. In this movie, a group of friends are out in the sea on a cruise when they find an abandoned ship. They climb onto it only to find out they are not alone. Someone is definitely chasing them, and killing them one by one.
How to Access Amazon Prime Outside the US
Amazon is available in most countries around the world. However, its streaming service, Amazon Prime Video is only available in the US. To access Amazon Prime Video outside the US, get PureVPN.
Best Horror Movies on Movies Disney+
Disney has been making movies and cartoons for a very long time. However, it is fairly new in the streaming industry. Disney+ was launched by Disney about a year ago. All the famous Disney classics, comic movies, and cartoons that Disney is famous for, have been added to Disney+ content library. However, Disney plus is only accessible in a few regions. Unlike Netflix that can be accessed globally, users can only access Disney+ from the US, UK, Australia, Canada, and some parts of Europe. If you live outside the regions of Disney+ availability, you will need a premium streaming VPN to access it.
The Nightmare Before Christmas
Don't let this animated feature length movie give you the false impression that it is only for kids. The residents of Halloween town are tired of doing the same thing each year. King Pumpkin recently saw what a Christmas town looks like and he is baffled by the charm and beauty of Christmas decorations. Along with the king, resident bats, ghouls, and goblins have also agreed to help with Christmas preparations. The only problem is that the people of King Pumpkin are Halloween experts and just can't get Christmas right.
Frankenweenie
If you have heard about Tim Burton and the extraordinary stories he has produced for children, you must already be a fan of his creativity. In this movie, a boy's pet dog passes away, and out of love the boy conducts an experiment to bring the dead dog back to life. Fortunately or not, the experiment works.
How to Watch Disney+ Outside the US
Disney+ was launched less than a year ago. It was initially made available in the US only. However, over the past few months, it has expanded its service to six more countries, UK, Canada, Australia, Spain, Germany, and France. If you live outside these regions, you cannot access Disney+ due to regional limitations. To watch great content on Disney+ from any country, get PureVPN.

So, Here's the Challenge!
So, there you go. If you think you have the spunk to watch these movies tonight (with the lights off, obviously) then we would love to see you have a go at it. If you manage to watch all without getting goosebumps even a single time, we will acknowledge you as the 'Bravest Person We Have Ever Seen.' Let the horror begin!
Looking for more spine chilling movies on specific streaming platforms? Check these out too.