Are you a fan of horror movies? Then watch the best horror movies on HBO from our spooky list below. Although HBO is free, it is still not available outside the US and you need a VPN to get access. Get PureVPN for only $0.99 to unlock HBO anywhere you want and prevent lockdown boredom.
---
Unfortunately, HBO is only available in US, however, you can access it from anywhere in the world with PureVPN. Learn the easy to follow steps at the bottom. First view the list and mark your favorites to watch.
Note: Are you excited to watch HBO Max movies and shows? Now you can unlock everything on HBO Max from anywhere in the world using PureVPN. 
---
Best Horror Movies on HBO to Watch
Halloween (2018)
David Gordon Green is the man behind this American slasher film, released in 2018. The movie stars Nick Castle and Jamie Lee Curtis. The movie has multiple sequels and prequels, and this is the eleventh installment of the original film. It entails the story of Laurie Strode who confronts her longtime foe, Michael Myers. Michael haunted Laurie and luckily she managed to escape his killing spree on one Halloween night. This is the story of how she managed to escape.
The Lost Boys (1987)
This American horror comedy film was released in 1987 and features the very popular Jason Patric, Corey Haim, and Jami Gertz. Directed by Joel Schumacher, the movie is about two brothers who have moved to a famous beach, Santa Caria, in California. While they are still settling down in this new place, both brothers unfortunately encounter vampires. These supernatural vampires form animosity with the brothers. This movie has also two sequels both of which have kept the viewer's overjoyed.
Victor Crowley (2018)
Written and Directed by Adam Green, this movie was released in 2017.  The new sequel describes the events of the original movie which was released around ten years ago. The most amazing fact about this sequel and its prequel, Hatchet, is that both the movies are based on a true story. It is a must watch movie for the new generation who are real fans of horror movies.
Dawn of the Dead (2004)
While it's essentially just a remake of George A. Romero's old film which was released in 1978 starring the very famous Ving Rhames, Sarah Polley, Jake Weber and Mekhi Phifer, the directors have done a way better job this time around. The story revolves around how the city gets filled with people that turn into flesh eating zombies. The survivors in the city are terrified and the story gets more thrilling when the remaining survivors seek refuge in a mega mall in the Midwestern area.
Arachnophobia (1990)
The title of the movie speaks for itself, it's about spiders. If you don't have a dominating fear/phobia of spiders and related creatures then you will enjoy the most. The movie was released in 1990 and is considered a black comedy horror film. Directed by the very talented Frank Marshall, starring John Goodman and Jeff Daniels, the story revolves around the discovery of a deadly spider from a coffin. Through a strange connection, the Spider is responsible for the killings of several town residents one after another. The story gets even more thrilling when the giant spider starts breeding.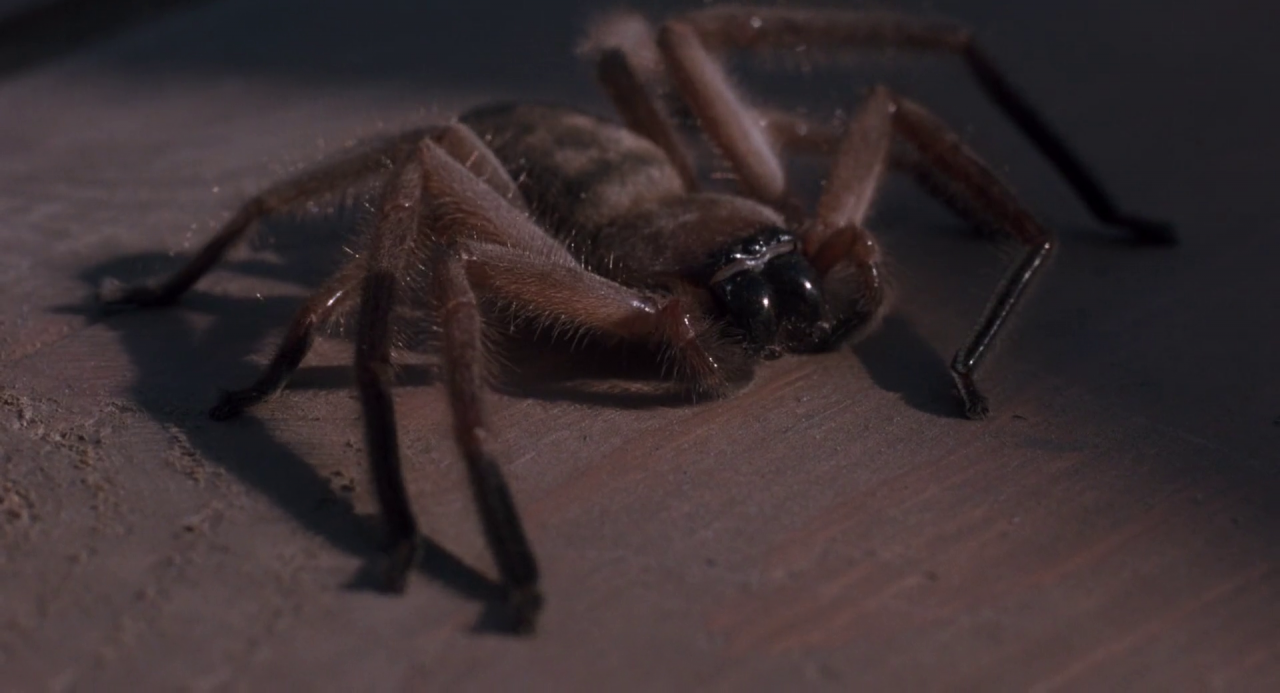 The Grudge (2004)
An American nurse working and living in Tokyo is exposed to a mysterious supernatural curse. The entire movie has truly jarring scares and has several creepy imagery. We would suggest that it should not be watched alone, or else you will be scared to hell. This movie is a must watch, although it's rating and reviews are quite low, but one cannot simply miss the chance to watch this.
Hellbound: Hellraiser II (1988)
Tony Randel is the man behind this British American horror film which was released in 1988. This movie stars Ashley Laurence, Clare Higgins, Kenneth Cranham, and Doug Bradley. A young girl named Kirsty Cotton is confined to a hospital due to mental instability. Kirsty insists that she can see her dead father who was betrayed by his wife. Her father is now stuck in hell and is in control of several creepy demons. No one believes Kirsty and think she's a psycho, but Kirsty along with her fellow patients makes a move toward hell to rescue his trapped father.
How to Access HBO Outside US?
You can access HBO from outside the US. Just follow the below steps and watch your favorite movies on HBO from anywhere in the world.
Download and install PureVPN app on your desired platform or device.
Connect to HBO from the list of Popular Websites.
HBO website will automatically open up in new tab. Search your movie and start streaming.
Looking for more spine chilling movies on specific streaming platforms? Check these out too.
Horror movies to Watch on Hulu 
Horror movies  to Watch on Amazon Prime
Horror movies  to Watch on Netflix