Every year, new TV series that have a lot of potential for greatness, but also for disappointment, make rounds. There are too many good TV shows for people to stream, especially with newer TV streaming services being launched each year. Despite that, only a few titles make it to the list of truly great shows.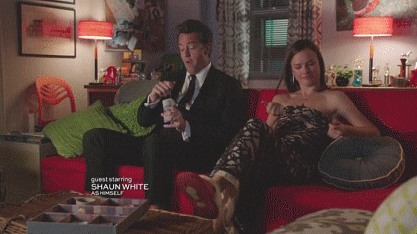 To help you decide which shows to stream in 2020, we've compiled a list of the best TV shows heading your way this year. Some of the series on this list are returning favorites that you'll want to check out.
Best TV Shows to Watch in 2020
Star Trek: Picard
Available: CBS, Amazon Prime Video
Release date: January 23
After 18 years, Patrick Stewart reprises the role that made him an icon. Picard is now older and guilt-ridden. Picard comes out of retirement for an interstellar mercy mission.
Lovecraft Country
Available: HBO
Release date: TBA
There's some serious creative force behind this new series, which include Jordan Peele and JJ Abrams. This story revolves around a Korean veteran, Atticus Black, as he travels across America in the 1950s, encountering monstrosities torn from the twisted imagination of horror writer Lovecraft, as well as the true horrors of racism.
The Falcon and the Winter Soldier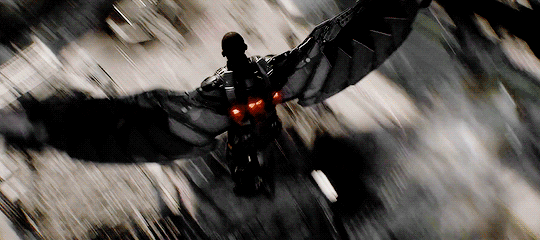 Available: Disney Plus
Release date: Fall 2020
After making record-breaking superhero movies, Marvel is looking to conquer the world of TV with this TV series that tells the story of Falcon taking the mantle of Captain America. He is accompanied by the Winter Soldier, Bucky Barnes. Together they will take on major villains from the Marvel Universe, such as Civil War's Zemo. This show will be available on Disney's recently launched streaming service, Disney Plus.
This TV series is being launched to restart the MCU on television.
Hunters
Available: Amazon Prime Video
Release date: February 21
Al Pacino makes his debut on TV with this Amazon Original. Set in 1970s New York, a group of Nazi hunters are battling against a conspiracy to create a Fourth Reich in America.
The Walking Dead: World Beyond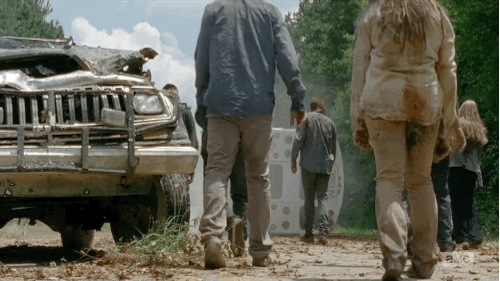 Available: AMC
Release date: TBA
The Walking Dead comes with another spin-off, based on Robert Kirkman's graphic novels. This series is set a decade after the original apocalypse, and focuses on a new generation of survivors as well as a ruthless militaristic organization.
The Outsider
Available: HBO
Release date: January 12
Stephen King continues to fuel our nightmares. This series is the adaptation of his novel which was released in 2018. It is a spine-tingling take on the normal police operations and procedures. This series is about an Oklahoma cop, Ralph Anderson, who teams up with a private investigator, Holly Gibney, to find out the truth behind a local child's murder.
WandaVision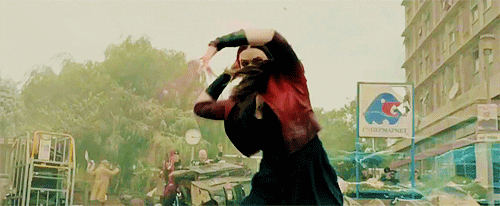 Available: Disney Plus
Release date: Late 2020
This MCU series is more of a sitcom style rather than an action series. Elizabeth Olsen and Paul Bettany return as Wanda Maximoff, and Vision, respectively, despite the fact that Vision died in Avengers: Infinity War. This is series will also have other characters of past marvel movies, such as Darcy from Thor, and Agent Jimmy from Ant-Man and the Wasp. The main mystery in this show is to find out how is Vision is still alive.
Locke and Key
Available: Netflix
Release date: February 7
This series is about three siblings who discover that their ancestral home has a demon portal. They returned to their home after their father is murdered. As the Locke children unravel the mysteries, the stakes grow as they settle into the new town.
The Mandalorian: Season 2
Available: Disney Plus
Release date: Fall 2020
The first live-action Star Wars TV series comes back for a second season. Spoiler warning: This series focuses on the search of Baby Yoda's home planet. The first season showed the unexpectedly awesome journey of a bounty hunter. We hope that this series answers the old question, the name of Yoda's species.
The Third Day
Available: HBO
Release date: TBA
This series is set on a remote island off the coast of Britain. Summer and Winter come across a local community that is committed on preserving the old ways.
The Boys: Season 2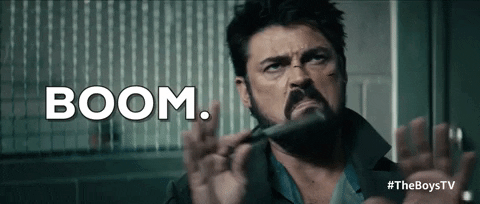 Available: Amazon Prime Video
Release date: Summer 2020
Karl Urban is back as Billy Butcher, the leader of a vigilante team, which is determined to keep the superheroes in check. Aya Cash joins the cast as Stormfront who has the power of electrokinesis.
Doctor Who: Season 12
.
Available: BBC iPlayer
Release date: January 1
Jodie Whittaker is back as heroic Time Lord. Expect bigger adventures as the series kicks off on New Year's Day, with the Time Lord and his companions resolving a planet-threatening conspiracy. Returning villains of the previous series include the Judoon, and the ever creepy, Cybermen.
Jupiter's Legacy
Available: Netflix
Release date: TBA
This series is about the descendants of superheroes that kept the world safe for nearly a century. The new generation must live up to their legacy in this epic series that spans decades and navigates the dynamics of family, power, and loyalty.
Killing Eve: Season 3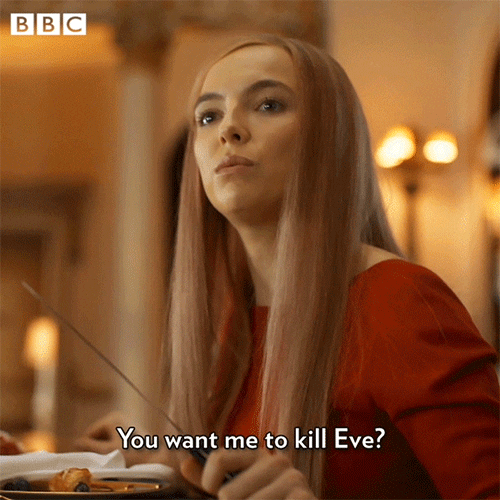 Available: BBC iPlayer
Release date: Spring
The deadly dance between Eve Polastri and Villanelle continues. Villanelle is one of the most watchable psychopath in TV history. Brace yourselves for another intoxicating clash between the two.
The Haunting of Bly Manor
Available: Netflix
Release date: TBA
This is another piece of paranormal real estate. This is the second season of The Haunting of Hill House. This series is based on the gothic horror novel, The Turn of the Screw. It tells the tale of a governess and two deeply spooky kids in a creepy home, filled with unspeakable dread.
Westworld: Season 3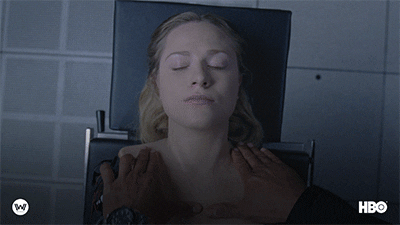 Available: HBO
Release date: TBA
HBO has kept the plot of this season under wraps. They have only revealed that some episodes will focus on Dolores and Bernard's life away from the park. It's also getting more star power, as Breaking Bad's Aaron Paul, and Black Swan's Vincent Cassel, join the cast.
Little America
Available: Apple TV+
Premieres: January 17
Each episode will feature tales that are funny, romantic, heartfelt, and inspiring, as described by Apple. Little America is expected to offer a more realistic, but positive look at life in America for those whose stories don't get told very often.
Ratched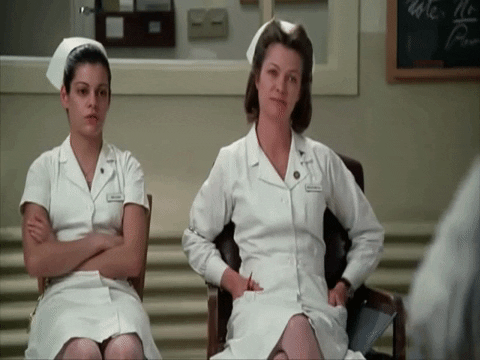 Available: Netflix
Release date: TBA
Every good villain has a backstory that turned him into what he is. This one is about nurse, Mildred Ratched, who was the sadistic antagonist of One Flew Over The Cuckoo's Nest. This new show begins in 1947, charting the career journey that made her into what she was in the movie.
High Fidelity
Available:  Hulu
Premieres: February 14
This television adaptation of Nick Hornby's novel. This new spin switches the genders. Zoe Kravitz is the music-obsessed record store owner, who does some totally stupid things in hopes of getting over her ex. Joy Randolph will star as a record store employee Cherise and Kingsley Ben-Adir as the ex, causing all the emotional damage. This series is great as an anti-Valentine's Day binge watch.
Outlander: Season 5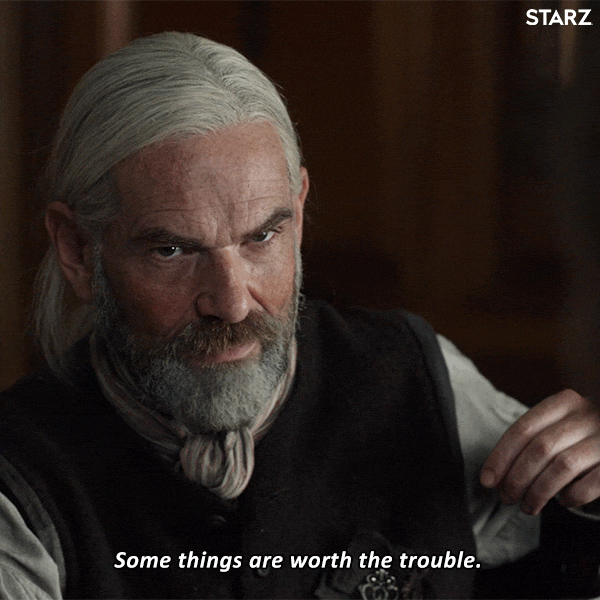 Available:  Starz
Premieres: February 16
This new season will feature new adventures of the Fraser clan. Will Claire change history in this series to protect her family? Will Bri and Roger decide to make a return to modern times? Will Murtagh be able to escape the death sentence against him?
Little Fires Everywhere
Available:  Hulu
Premieres: March 18
A suburban mother of four who is really a conservative, is now faced with liberal guilt. Now she has paired up with Mia Warren, who also happens to be her new tenant. Mia is a single mother who manages to peel back the layers of everyone else's drama, while keeping her family's secrets hidden away. This adds a layer of race relations that wasn't apparent in the book, but are the crux of the show. Little Fires Everywhere lures you into what you think is a sudsy drama, until the actual story starts to unfold.
Impeachment: American Crime Story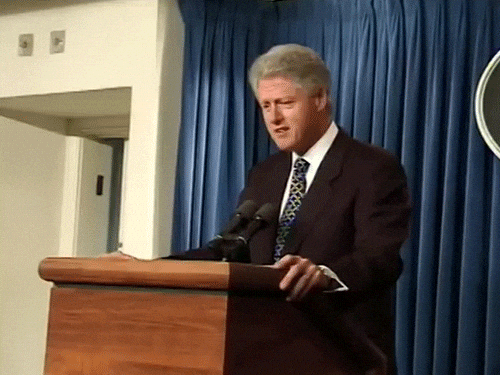 Available: FX
Premieres: September 28
This series is based on Jeffrey Toobin's book, A Vast Conspiracy: The Real Story of the Sex Scandal That Nearly Brought Down a President. This limited series promises to explore this headline-making time in the history of Bill Clinton's downfall.
Penny Dreadful: City of Angels
Available: Showtime
Premieres: TBA
One of Showtime's most underrated series, the original Penny Dreadful, was a horror delight. It casted the tremendously talented Eva Green and had some haunting literary characters brought to life in the real world. This is the next installment in the Penny Dreadful saga and is more of a companion series than a straight sequel. Natalie Dormer will play a shape-shifting hell demon, who will have frequent conflicts with her sister, Santa Muerte, the Holy Angel of Death. The show will also tackle other diverse themes, such as displacement, discrimination, and gentrification, which surrounded the birth of Los Angeles and its establishment as a major metropolitan center.
Castlevania: Season 3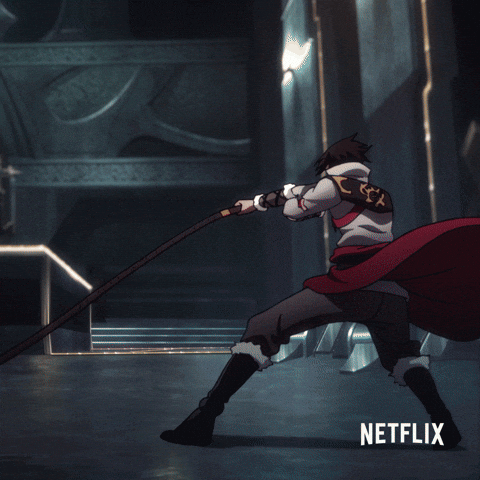 Available:  Netflix
Premieres: TBA
Dracula, Alucard, Sypha and Trevor Belmont's story, continues in this great but emotionally devastating series that is actually based on a game. As Dracula died in the previous season, the series is set to venture into an uncharted narrative territory with the show's villains, especially Isaac, who is on a path of revenge. Will the series be able to carry on despite the absence of Dracula? Or is Dracula going to be resurrected somewhere in the series.
Utopia
Available: Amazon Prime Video
Premieres: TBA
After all the tumult Utopia faced on its way from its BBC origins, it is finally coming to Amazon. The hilarious and bleak show will surely entice streamers who may have missed the original show's addictive blend of over the top antics, geeky awkwardness, and shocking gore.
How do you feel about our list? Which movie are you most excited for?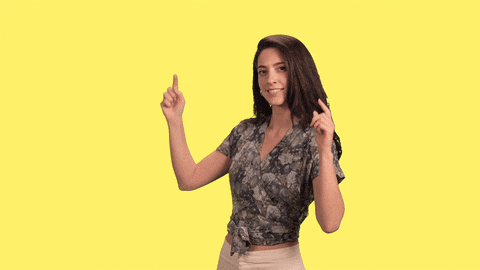 Let us know in the comments below