Serving more than 26.5 million customers, Comcast Cable Communications is one of the largest Internet service providers (ISPs) in the United States. The Xfinity brand provides landline phone, cable TV, and broadband Internet services.
However, Comcast Xfinity has developed a reputation for throttling its users' bandwidth, considerably slowing down Internet speeds. There's also the issue of them collecting their customers' browsing histories, courtesy of the Broadband Privacy repeal.
But guess what? We've got a kickass solution for you: you can avoid throttling and protect your browsing history with a Virtual Private Network (VPN). In the coming paragraphs, we'll discuss the benefits of using an Xfinity VPN and how you can set one up.
Why Do You Need a VPN for Xfinity?
Here's why you should use a VPN with Xfinity:
To Dodge Bandwidth Throttling
Are you facing slow Internet speeds while downloading or streaming on Xfinity? You could be a victim of bandwidth throttling. Many ISPs use technologies like Deep Packet Inspection (DPI) to monitor and throttle user traffic.
With a VPN, you can conceal what you're doing online through bank-grade encryption. Comcast Xfinity won't be able to see your online activities at all, so they can't throttle you. The result? A throttle-free online experience.
https://giphy.com/gifs/zendaya-xkr831YtYrdsY
To Protect Your Browsing History
With Broadband Privacy protections nullified, there's nothing stopping American ISPs like Comcast Xfinity from tracking and selling your browsing history. In this scenario, the most effective way to safeguard your Internet privacy is by using a VPN.
Not only is your original IP address replaced with an anonymous one, but also all traffic and communications are transmitted via a secure, encrypted tunnel. This will enable you to use the Internet worry-free.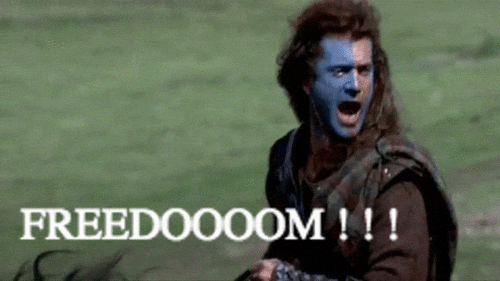 PureVPN – The Best Xfinity VPN Service!
Need a top-rated VPN for Xfinity? Look no further. PureVPN offers an array of features to help Xfinity subscribers experience the Internet on their own terms, including:
Unlimited Bandwidth: There are no limitations on bandwidth usage, meaning you can go about your online activities with complete peace of mind. Download, stream, and browse to your heart's content!
Global Server Network: With 2,000+ servers and 300,000+ IPs available at your disposal, you're able to enjoy true Internet freedom. Plus, since a single IP address is shared across multiple users, Xfinity can't trace your online activities.
IP Leak Protection: When you use PureVPN, you can be sure that your true IP address won't leak. IPv6, DNS, & WebRTC leak protection ensures your real identity remains a secret every time you hop on the Internet.
Foolproof Encryption: Upon connecting, all your data is secured with AES 256-bit encryption, the highest standard currently available. This means Comcast Xfinity can't view your Internet traffic even if they tried to.
Internet Kill Switch: The must-have feature automatically terminates your Internet connection in case of a VPN disconnection or failure, leaving no possibility of your online privacy becoming compromised.
Proven No-Log Policy: Did you know the authorities can request your data if your VPN stores activity or connection logs? This can be avoided by choosing an independently audited VPN service like PureVPN that's confirmed to not store any history for its users.
Setting up a VPN for Xfinity: Easiest Method
The simplest way is to install a VPN app on your Internet-enabled device. Just follow these instructions mentioned below:
Visit our order page and get a PureVPN subscription for $0.99 only.
Download and install the app for whichever device you're using.
Log in using your PureVPN credentials.
Connect to any of our VPN servers.
You're good to go!
How to Put a VPN on Xfinity Router
Not all routers are VPN-capable, as a significant amount of processing power is required for the encryption and decryption of VPN traffic. While Comcast Xfinity gives customers a variety of Wi-Fi routers and modems to choose from, they can't run VPNs. This leaves you with one option: purchasing a third-party Wi-Fi router with VPN support.
Luckily, PureVPN has a long list of compatible routers. Once you get your hands on your preferred one, just follow the configuration details and you'll be able to protect all the devices connected to your network. If you run into any issues, you can reach out to our friendly customer support team via live chat anytime, any day, 24/7/365.
Frequently Asked Questions
Here are some commonly asked questions about Xfinity and VPNs:
Can I Use a Free VPN for Comcast Xfinity?
You can, but we would advise against it. These so-called "free VPNs" often have a limited number of servers, impose bandwidth caps, and offer weak encryption. You must also consider the shady practices they use to pay the bills, such as selling your data to advertisers or injecting your browser with annoying (and sometimes malicious) advertisements.
It's supposed to be private; that's why they call it a virtual private network, but that's hardly the case when they violate your trust.
Are Xfinity Wi-Fi Hotspots Secure?
There are two types of Xfinity public Wi-Fi hotspots: secured and unsecured. Both can easily be identified by their Service Set Identifier (SSID).
The first one is xfinitywifi, which is open to use by anyone (including hackers looking for their next target). This means it can be accessed without a password.
The second is XFINITY and it provides Comcast subscribers with encrypted connections. It's more secure, but the bad guys can create a fake hotspot with the same name and trick users into connecting to it.
Either way, using a VPN promises a safer online experience when using either of these Xfinity public Wi-Fi connections.
Can I Use a VPN with Xfinity?
Absolutely. Xfinity allows customers to use a VPN connection as long as you don't violate their policies and terms of service.
Wrapping Things Up
If you want to get the most out of your Xfinity Internet connection, using a VPN is a great idea. It will help you bypass throttling, protect your browsing history, and has tons of other benefits as well.