Since the 72st Primetime Emmy Awards is around the corner, and the nominations are already on the table, there's no perfect timing than now to revise your watch list. In fact, things will get even easier for you if you have a Hulu subscription.
Unlike Netflix, Hulu is popular for hosting only the most binge-worthy TV shows and movies. It is only obvious for Hulu's original content to have revived so many Emmy Nominations this year. If you want to get hooked to some of the best Emmy Nominated TV Shows on Hulu, than look no further. This list is a collection of some of the best TV Shows on Hulu you can watch right away.
To watch Hulu anywhere, use PureVPN for just $0.99 and unlock the best shows easily.
For fans on Netflix, we have got a separate list of best Emmy-nominated shows to watch on Netflix.
Without further ado, let's check out the list.
Best Emmy-Nominated Shows on Hulu
The Handmaid's Tale
Based on a dystopian future where women have been cursed with infertility, the United States of America has fallen. It is now ruled by a powerful, yet very harsh system that punishes people in the most brutal ways. Amid all this madness, one women, known as Offred, has the courage to fight against all odds, rescue her daughter and run away.
3 seasons have been released so far. Each year the TV show manages to secure multiple nominations and wins, and this year is no different. The TV show has been nominated for 3 awards, including the one for Outstanding Drama Series.
RuPaul's Drag Race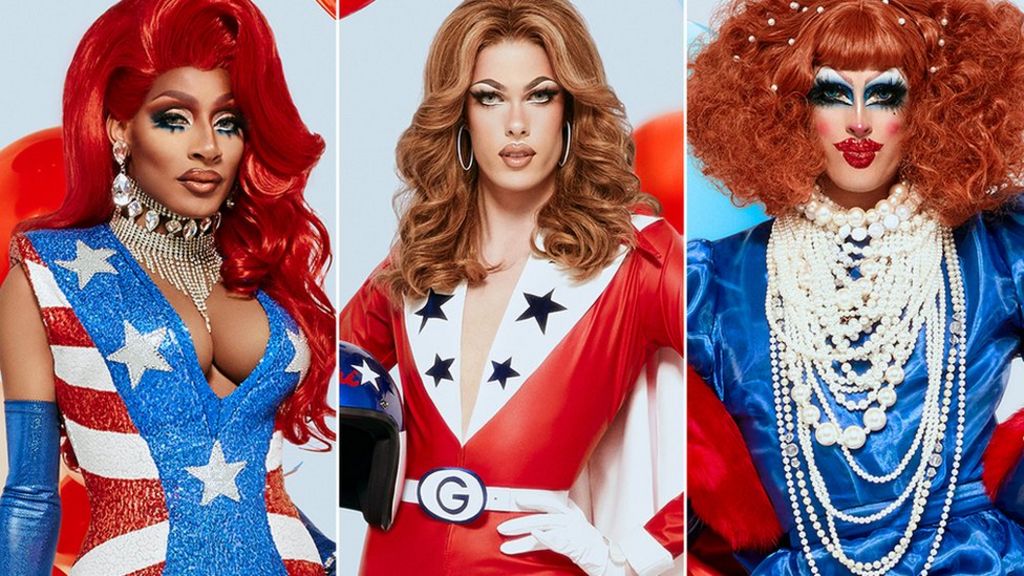 Shows like The Voice and The Masked Singer are too popular already. It was only a matter of time when Hulu came up with such a show of its own. RuPaul's Drag race is a one of a kind show where famous celebrities and actors make frequent appearances as judges. People take part in a series of competitions and challenges, each aiming to become America's next drag superstar.
The show has received a single nomination for the award of the best Competition Program. If you love such shows, you will be surprised how different, yet original this one is.
Ramy
Most American TV shows portray Muslims as the bad guys. However, this TV show by Hulu gives the Muslim community a break from the stereotypes. Ramy is originally from Egypt and now lives in a politically divided neighborhood of New Jersey. The TV show is a great visualization of how the clash of cultures and civilizations change a person.
The TV show has released two seasons so far and it was recently announced by Hulu that a third season is on the way. Ramy Yousuf, the lead actor has been nominated for the Emmy Award of Best Lead Actor in Comedy Series.
Normal People
If you have read Jane Austin's novels in your younger days, this TV show will be something you will immediately fall in love with. Based on the bestselling novel of the same name, written by Sally Rooney, Normal people is a story of young love that challenges all the traditions and norms, and questions the morality and values of love as we know it.
The TV show has received 4 Emmy Award Nominations including Outstanding Lead Actor In A Limited Series Or Movie, Outstanding Casting For A Limited Series, Movie Or Special, Outstanding Directing For A Limited Series, Movie or Dramatic Special, and Outstanding Writing For A Limited Series, Movie Or Dramatic Special.
Other Notable Emmy Nominated Shows on Hulu
What We Do in the Shadows
What We Do in the Shadows has been nominated for the Best Comedy Series Award and Best Comedy Writing Award. The TV show has released 2 seasons so far and is all ready to release a third season very soon.
Mrs. America
This brilliant TV show that covers the lives of the most inspiring ladies of the US has received 10 Emmy Nominations this year. The nominations for Mrs American include Outstanding Casting For A Limited Series, Outstanding Limited Series, Outstanding Supporting Actress In A Limited Series, and Outstanding Music Composition For A Limited Series.
About the 72nd Emmy Awards
The Emmy Awards are taking place on September 22, 2020 and you can watch them from anywhere in the world. All you need a premium streaming VPN that can allow you to change your location to any region of your preference. To Watch Emmy Awards from anywhere in the world, just connect to PureVPN and choose US as your location. Once connected, visit Hulu and start streaming.
Final Words
Don't worry if you can't access Hulu US when you are traveling outside the US. You can still watch all the Emmy-nominated Hulu shows from anywhere with a VPN.
Simply, launch PureVPN, select Stream mode, go to Popular Websites/Channels and click Hulu US to enjoy it from any country.
Looking for great movies on specific streaming platforms? Check these out too.
Emmy-Nominated TV Shows to Watch on Netflix
Emmy-Nominated Shows on Amazon Prime Video
Emmy-Nominated TV Shows on HBO