The Emmy Awards 2020 are just a few days away. It will be awhile until we get to know which TV show won the award for Outstanding TV Series, but there are 6 TV Shows that have been trending on Netflix for the last few months and have now been nominated for the Emmys.
It is worth noting that this year, Netflix has surpassed all other networks in terms of being nominated for the most awards. Netflix currently leads the pool with 160 different nominations.
If you are looking for a list of TV shows that you can binge through in one go and absolutely fall in love with, this list is all you need.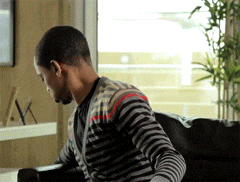 Top Emmy-Nominated Shows on Netflix
Note: You may need a VPN to watch some shows on Netflix in case they aren't available in your region.
Unorthodox
A young woman from a very conservative Hasidic Jewish family in Brooklyn has fled to Germany. She got married a year ago, and now she has just discovered that she is pregnant. Being in Germany allows her to live with her mother, and break all the traditional and oppressive norms that bound her back in Brooklyn.
The miniseries was released in March 2020, and has managed to bag 3 Emmy Nominations for 2020, including the award for Best Limited Series.
Dead to Me
The fan-favorite comedy series of 2020, Dead to Me is the best comedy series by all means. It has managed to come up with outstanding dialogues and humor in each episode. Moreover, it has managed to pull off the most unexpected twists in the story line, which has paved its way to secure three Emmy Nominations 2020, including one for the award of Outstanding Comedy Series.
Two friends, Judy and Jen, met in a grief support group. Judy has lost her husband, and Jen has lost her fiancé. In terms of personality, they both are extremely different from one another. Their friendship allows both of them to come out of their comfort zones, and do things that they could have not even imagined before.
The Kominsky Method
Featuring Academy Award winner Alan Arkin, alongside Michael Douglas, this is one of the funniest, yet on point TV shows that you will enjoy till the very end. With two seasons already aired and a third one currently in production, the series has a significant fan base, many of whom were disappointed to learn that season 3 will be the last.
This show is about two old men. Both are from different walks of life, have family problems of their own, and are now roommates in an old age home. They become best friends and their friendship is a feast to the eye. The show has been nominated for three Emmy Awards including Outstanding Comedy Series.
Ozark
Ozark is one of those shows that will keep you intrigued throughout. It is riddled with suspense, dark humor, and the most unexpected deaths of characters. For months, Ozark has trended on Netflix Top 10 alongside Breaking Bad and The Sopranos, which just shows how worthy it is.
Highly rated on IMDb, Rotten Tomatoes, as well as on TV.com, Ozark has released 3 seasons so far. Its popularity and fan following has grown with each season, and the show now stands with 4 nominations including the award for Outstanding Drama Series.
The Crown
Ever wonder how the Queen of England has managed to rule for so many years, and has become the most powerful person on Earth? If such a topic interests you, this TV show is just for you. It shows the life of Queen Elizabeth II from 1940 onwards, when she was just 25 years old.
People often ask if the show is historically accurate or is it just a twisted version of fiction. The truth is that while all episodes are laced with extremely dramatized scenes and art direction, the entire plot is totally accurate. This year, the series has been nominated for the award of Outstanding Drama Series, along with two other nominations for Best Supporting Actress and Best Lead Actress.
Stranger Things
Nominated for the award of Outstanding Drama Series, Stranger Things has been the talk of the town for a few years. In the past, the series has managed to score 6 Emmy Awards, and now it aims for more. Highly rated on all review sites and services, this show is a must watch for anyone who has even the slightest liking for fiction.
Stranger Things has been nominated for 8 awards this year. Apart from the award for Outstanding Drama Series, the show has also been nominated for Outstanding Single-Camera Picture Editing For A Drama Series, Outstanding Interactive Extension Of A Linear Program, Outstanding Sound Editing For A Comedy Or Drama Series (One Hour), Outstanding Special Visual Effects, Outstanding Sound Mixing For A Comedy Or Drama Series (One Hour), Outstanding Stunt Coordination For A Drama Series, Limited Series Or Movie, and Outstanding Music Supervision.

Final Words
While it's surprising to see Netflix leading the entire TV Show industry with 160 Emmy Nominations this year, it is even more hopeful to see its miniseries doing well. Some people even believe that Netflix has now started producing miniseries that are of HBO-like quality.
So what do you think about the list above? Have we missed out a TV show that should be mentioned here? Let us know in the comments below. 

Looking for great movies on specific streaming platforms? Check these out too.
Emmy-Nominated Shows to Watch on Hulu
Emmy-Nominated Shows on Amazon Prime Video
Emmy-Nominated TV Shows on HBO