UEFA Champions League Last 16 Fixtures
Round of 16 second legs
UEFA Champions League 2019-20 Groups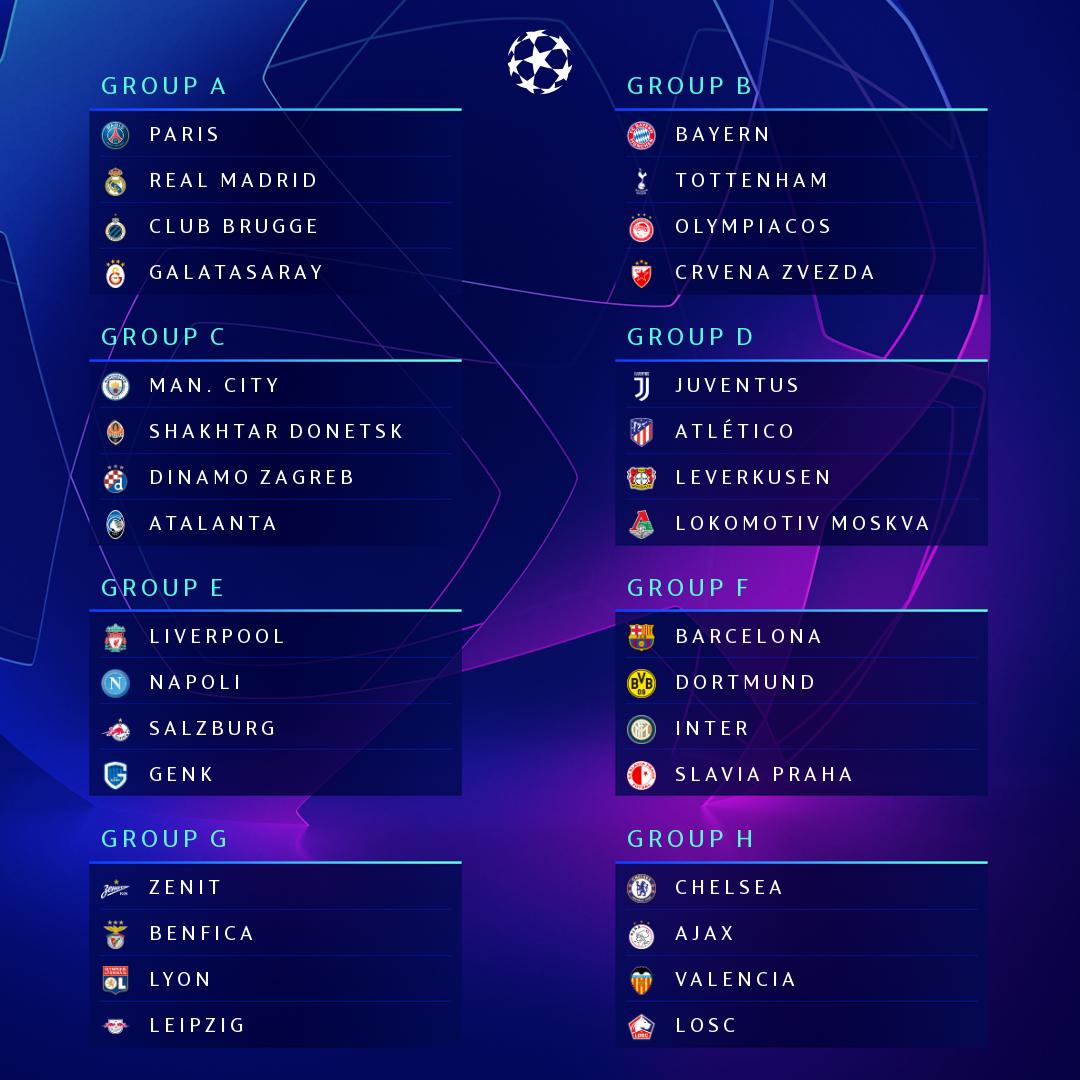 Learn How To Watch UEFA Champions League Live Online >>
Key Events and fixture dates
Group Stage
Match day one: 17-18 September
Match day two: 1-2 October
Match day three: 22-23 October
Match day four: 5-6 November
Match day five: 26-27 November
Match day six: 10-11 December
Last 16
The draw: 16 December
Round of 16 first leg: 18-19 and 25-26 February
Round of 16 second leg: 10-11 and 17-18 March
Quarter-final and semi-finals
The draw: 20 March
Quarter-final first leg: 7-8 April
Quarter-final second leg: 14-15 April
Semi-final first leg: 28-29 April
Semi-final second leg: 5-6 May
The Final
30 May,  Ataturk Olympic Stadium in Istanbul
Updated ScoreBoard
We will update the results for all the upcoming matches that will be played till final stage.
If you need real time updates with notifications, news, live commentary and scores on your Android device, download Football Pulp App (Powered by PureVPN) – Its fast, fun and completely free!
Hope, you have everything you need to know about #UEFAChampionsleague. But, here's one more thing: Do you call yourself a crazy UEFA Fan? If yes, give us the answer of this very simple question:
Till then, keep watching and enjoying Football – only with PureVPN!