The ongoing pandemic is difficult for everyone. People and companies around the world that are not as badly affected, are doing everything they can to make others feel better. Discounts are being rolled out on multiple services and products and people are offering a helping hand to those in need.
Amid the havoc, we have come across some great news. John Wick will be live streamed for free! Lionsgate, the production company behind John Wick, and many other movies, has announced a free movie night each Friday for a month. So far, The Hunger Games, La La Land, and Ended have been streamed, and now it's time to watch John Wick's first part.
Since John Wick is a PG 18 movie, users will be required to sign up and verify their age in order to access the stream. Interested users can watch the movie for free on IGN's YouTube, the Lionsgate Movies YouTube page and Fandango's MovieClips YouTube page.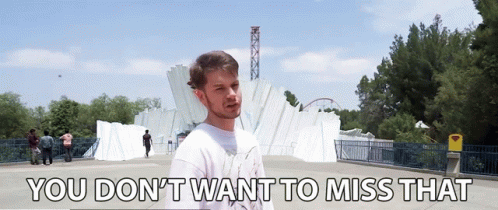 So note the date and time and be sure to not miss it out. The movie will be streamed on Friday, May 8, 2020, at 6PM PT and 9PM ET. Mark your calendar, and set an alarm too. This may be a once in a life time opportunity.
Proceedings from this streaming event will be going to the theatres and actors that have been hit the worst by the Coronavirus pandemic. Also, Lionsgate has made this a weekly thing. This means that a new movie will be streamed every Friday night, for free. So, it is recommended to keep checking on its official website to know what is coming up next.
But There Is A Catch
The three channels mentioned above for watching John Wick for free, are only available in the US and very few other regions. Most of the people around the world will be unable to watch it due to regional limitations and restrictions.
If you are in a country where IGN or Lionsgate is not available, you will be unable to access it no matter how hard you try. Your IP address, which conceals your location, will get banned each time you try to access IGN or Lionsgate, resulting in content unavailability for you.
Watch John Wick From Anywhere With PureVPN
The only way to access Lionsgate or IGN from any country, and watch John Wick without any limitations or restrictions, is by connecting to a premium streaming VPN such as PureVPN. When you connect to PureVPN, your IP address, which holds your identity and location, gets masked and replaced by a pseudo IP address assigned to you by PureVPN. This new IP address can be based in any region of your choice.
For watching John Wick on IGN or Lionsgate, select US as your preferred region when connecting to PureVPN. Once you have connected, your virtual location will be changed to US. This allows you to access all channels, services, and platforms, which are only accessible from within the US.
After connecting, visit Lionsgate (Website or YouTube Page) or IGN (YouTube Page), sign up for free and get ready to stream then movie. Or you can just follow the steps given below.
Get PureVPN for your device
Launch the app and login
Connect to a US server
Visit IGN or Lionsgate and start streaming