There are many ways you can watch F1 races live, but know that these methods are not available across the world – they are region specific and may not work where you live. Users can also subscribe to the official streaming channels broadcasting F1 races.
How to watch F1 streams on Kodi, from anywhere
To watch F1 live on Kodi, you need the right add-on. There are thousands of different add-ons that can allow you to stream F1 live online from anywhere in the world. Our expertise lies in trying and testing multiple add-ons and telling you about the ones that work best under all circumstances. Here are three add-ons that we found to work best. We believe that with these you will have a good time watching Formula 1 races live on Kodi.
Best add-ons to watch F1 live on Kodi
While there may be hundreds of Kodi add-ons that you can use for catching the F1 races live in action, we have only tested a few. Here are four add-ons that we think work great everywhere, and also manage to provide good streaming quality and speeds.
Espn3
To watch Formula Live Streaming On Kodi 17.6, follow the steps given below:
Launch Kodi > Add-ons menu.
Click the box icon > Now click "Install from repository".
Scroll the available options & select "Kodi add-ons repository".
Open Video add-ons > Select ESPN3.
Hit Install
Now go back to the home screen, and run this add-on.
See Also – Learn How To watch ESPN on Kodi
NBC Sports Live Extra
This one is by far, one of the most popular add-ons for streaming live sports. It has been around for quite some time now and continues to remain available on the official Kodi add-on repo, so it is actually super easy to install it.
This add-on gets content from licensed streaming sources, so unlike other add-ons, it will always get you legal content and good streaming quality. The add-on works wonders if you are in the US, but requires you to get a VPN, such as PureVPN if you are living outside the US.
Sports365.Live
Another extremely popular Kodi add-on that is reputed for providing live streams for many sports such as football, tennis, hockey, and motorsports such as F1. Unlike many other add-ons that provide many categories to choose from, Sports365.Live provides just one category, Live Sports.
How to install Sports365.Live on Kodi
Just follow the steps below to install Sports365.Live on your Kodi Media Player.
Launch Kodi.
Select SYSTEM then File Manager.
Select Add Source >Select None
Type https://dom.vizavi.pl/kodi and press Done.
Enter a name for the media Source, type Cherry TV and press OK.
Go back to Home Screen >Select SYSTEM >Select add-Ons.
Select Install from zip file >Select Cherry TV.
Select repository.cherrytv-x.x.x.zip.
Wait for the add-on enabled notification.
Select Install from Repository >Select Cherry TV Repository.
Select Video add-ons >Select Sport365 Live.
Click Install.
Wait until you see the Sport365 Live add-on installed message.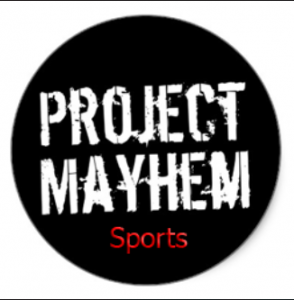 Project Mayhem Sports
This add-on was recently launched by the previously well-known guys at Maverick, as a dedicated video add-on for sports. Apart from F1, the list of other sports that Project Mayhem Sports gives you access to includes Super Bowl, BT Sports, Sky Sports, Premier League Live Streams, European Football Live Streams, Worldwide Sports Channels, Major League Baseball Live, National Football League Live, British EuroSports, Pack 12 Sports Network, Football Fanzone News Online, Sports Highlights, Martial Art Sections, and Maverick Fitness Section.
How to install the Project Mayhem Sports add-on
Just follow the instructions below to install this add-on on your Kodi Media Player.
From the home screen click the gear icon at the top-left corner.
Click File Manager > Click Add Source >Click None.
Enter the following URL: https://mavericktv.net/mavrepo/.
Name it Maverick.
Make sure all the boxes are filled and press OK.
Go back to Kodi's home screen and click add-ons.
Click the Box icon from the top left corner.
Click Install from zip file >Click maverick.
Click repository.maverickrepo-*.*.zip
It will pop up Maverick TV Repository Enabled.
Click Install from Repository >Click Maverick TV Repository.
Click Video add-ons >Click Project Mayhem.
Click Install.
How to Get PureVPN for KODI
You can sign up for PureVPN in less than 5 minutes. Just follow the steps mentioned below and enjoy the ultimate freedom of surfing on totally unblocked access to the internet!
Configure it on KODI, you can get help from our 24/7 Live chat support or tutorial articles on our support center.
Sign in with your username and password
Access the add-on from the below recommendations
Enjoy watching F1 live on your Kodi device!
Frequently asked questions
Can I watch F1 on Kodi?
You can watch all F1 races live on Kodi. To do that, make sure you have installed the latest version of Kodi on your device, and also that you have installed the right add-ons. Two good add-ons are mentioned above, which will give you instant and uninterrupted access to F1 races.
Is it legal to live stream Formula 1 on Kodi?
There is no law that makes the use of Kodi illegal in any country or region. Also, the add-ons described above are extremely safe to use. Using Kodi to stream your favorite F1 races is not illegal in any region.

What's the best Formula 1 add-on for Kodi?
There are hundreds of great sports Kodi add-ons that you can install on Kodi and watch F1 races with them. However, the ones that have been known to always work and provide you with a great streaming experience are ESPN3, NBC Sports, Project Mayhem, and Sports.365 Live.
Which F1 Kodi add-ons should I avoid?
The good thing about faulty Kodi add-ons is that they don't last online for long. If an add-on has been reported multiple times for being buggy or sluggish in performance, it will get removed or fixed.
Before installing any Kodi add-on, just read some reviews from users and try to make an informed decision based on their experience. While there are no specific add-ons that one should avoid, if your desired add-on has low rating and bad reviews, avoid installing it.
Can I watch F1 on Kodi for free?
Kodi is a free to use streaming service that you can install on many streaming devices. Once you have installed Kodi, you need the right add-ons to access your favorite content. While some premium add-ons are available online, most Kodi add-ons are free to download and use. If you get a free Kodi add-on, you would be able to watch your favorite F1 races live online for free.