Honestly, streaming websites like BBC iPlayer as well as Netflix and HBO Max can be your best friend right now. You are stuck at home and roaming around with nothing better to do, so why not watch the best content online and ease up on some tension? For Brits like you, watching the BBC iPlayer is a great option because the service is free and full of amazing shows. 
As your fellow entertainment geeks, we wanted to tell you the best TV series on BBC iPlayer in June 2020 in this blog. We update our streaming list every month to help you enjoy thrilling and binge-worthy shows without feeling bored. Plus, BBC iPlayer is home to great classics, originals, crime series, and comedies over the past few years. Why not watch the best ones first?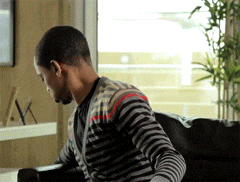 If you are outside the UK, then you may not be able to stream anything on BBC iPlayer as it only works in the UK. But don't worry, we have a solution for you that allows you to watch BBC iPlayer with a VPN from anywhere in the world.
Below is a list of must-watch BBC iPlayer shows that can entertain you at the comfort of your home in the United Kingdom. 
Best TV Shows to Watch on BBC iPlayer
Dracula
Feeling nostalgic already? There has been a long time since we have seen a good Dracula movie or series. Whether you are a fan of Dracula and vampires or not, this is an amazing watch. In this series, you can see the origins of Dracula, the battles he fought with Van Helsing's descendants, and how he lived in Eastern Europe. Dracula is in search of blood and destroys everyone that comes in his way. 
Characters to Watch: Claes Bang as Dracula, Mark Gatiss as Renfield, and Dolly Wells as Sister Agatha Van Helsing. 
IMDB Ratings: 6.8
Seasons: 1
Genre: Drama
Taboo
Tom and Chips Hardy wrote the story and Steven Knights created this amazing series. In 1814, James Delaine returned back to the United Kingdom after 12 years from disappearing in Africa. The series focuses on the twisted laws in London city, the corrupt politicians, ruling mobsters, and the poor working class. Besides that, James has 14 stolen diamonds and is the owner of Nootka Sound, a place connecting the United States and the United Kingdom.   
Characters to Watch: Tom Hardy as James Keziah Delaine, Oona Chaplin as Zilpha Geary, Jonathan Price as Sir Stuart Strange, and Jessie Buckley as Lorna Bow. 
IMDB Ratings: 8.4
Seasons: 1
Genre: Drama
Normal People
The story follows the lives of Connell and Marianne who fell in love with each other at high school and then graduated together from Trinity College Dublin. Marianne had problems at home with her annoying mother, angry brother, and father who is a domestic abuser. That's why she doesn't socialize at school and sometimes resents her romantic partner, Connell. Marianne is a sort of an anti-social oddball in the show. Whereas Connell is a popular guy who is athletic, good looking, and lives with her mother who works for Marianne's mother. 
Characters to Watch: Daisy Edgar Jones as Marianne Sheridan and Paul Mescal as Connell Waldron. 
IMDB Ratings: 8.7
Seasons: 1
Genre: Romance
The Nest 
Emily and Dan wanted to start a family but couldn't conceive a kid even after trying for many years. They both meet a troubled 18-year old, Kaya, who became a surrogate for the wealthy family in exchange for lots of money. The story unfolds when the couple starts discovering the mystery behind Kaya's pasts and how she came into their lives. Was it just coincidence or was it planned all along? 
Characters to Watch: Sophie Rundle as Emily Docherty, Mirren Mack as Kaya, and Martin Compston as Dan Docherty. 
IMDB Ratings: 7.2
Seasons: 1
Genre: Thriller
What We Do in the Shadows
This is not your regular horror documentary show. The crew in the series investigates four vampires who have been living together in Te Aro for centuries. They seek help from Jackie, a human, to run errands for them and bring virgins to their flat so they can feed themselves. Nothing new! Why does Jackie do this? To hope one day she can become immortal and turn into a vampire. 
Characters to Watch: Kavyan Novak as Nandod the Relentless, Natasia Demetriou as Nadja, and Mark Proksch as Collin Robinson.
IMDB Ratings: 8.4
Seasons: 2
Genre: Mockumentary
Killing Eve
This is some serious dark comedy! Eve Polastri is a British Intelligence agent who became obsessed with a female assassin, Villanelle, or sometimes known as Oksana. While chasing down this suspicious woman, she irked many of her superiors, and was even fired twice by the MI5, but she's eventually  recruited on a secret mission to chase Villanelle and the members of the Twelve. The series closely follows the lives of two women who are more interested in each other than their missions. 
Characters to Watch: Sandra Oh as Eve Polastri, Jodie Comer as Villanelle, Fiona Shaw as Carolyn Martens, and Kim Bodnia as Konstantin.
IMDB Ratings: 8.3
Seasons: 3
Genre: Drama
Line of Duty 
After refusing to lie about the monstrous shooting on his own team, D.S. Steve Arnott moved to the Anti-Corruption Unit 12. He became partners with a highly-commendable agent Kate Fleming and Superintendent Ted Hastings who started finding corrupt police officers. Little do they all know, the strained police department has ties with a large criminal organization. 
Characters to Watch: Martin Compston as Steve Arnott, Vicky McClure as Kate Fleming, and Adrian Dunbar as Ted Hastings.
IMDB Ratings: 8.6
Seasons: 5
Genre: Crime
Fleabag
Fan of Comedy? Fleabag is an absolute treat that will do wonders and add humor to your life.
Doctor Who
If there is one British classic science fiction TV show that has a huge fan following, it's Doctor Who. It's what has made the BBC iPlayer a popular streaming platform among those living in the UK. The show is about a time-traveling rogue, who is also the last surviving member of an alien race, called the Time Lord.
Doctor Who often finds events that pique his curiosity as he tries to prevent evil forces from harming innocent people or changing history, using only his ingenuity and minimal resources, such as his versatile sonic screwdriver. He rarely travels alone and often brings one or more companions to share these adventures. His companions are usually humans, as he has found a fascination with planet Earth, and he frequently collaborates with the international military task force UNIT when the Earth itself is threatened.
As a Time Lord, the Doctor is centuries-old and has the ability to regenerate when his body is mortally damaged, taking on a new appearance and personality. The Doctor has gained numerous reoccurring enemies during his travels, including the Daleks, the Cybermen, and the Master, another renegade Time Lord.
How to Watch BBC iPlayer Outside UK
Unfortunately, BBC iPlayer only works in the UK. This is because of the regional limitations placed by the content producers that want to restrict people outside the UK from streaming anything on the website.
Geographical limitation is a form of Internet censorship where access to content is limited based upon the user's geographical location. In this scheme, the user's location is calculated using geo-location techniques, such as checking the user's IP address against a black-list or white-list; the result of this check is then used to determine whether the system will approve or deny access to the content
Fortunately, there are ways to access the channel's content despite the regional limitations. And you do not need to travel to the UK to get access to the network. You can easily pose as a citizen of the UK while being thousands of miles away.
Here is how to do it.
Sign up for PureVPN
Connect to PureVPN on your browser
Sign up for BBC iPlayer
Start streaming.
It's that simple!
Final Word
At PureVPN, we believe that the internet is a public utility and all information available online should be made accessible to all the netizens. However, due to regional limitations and online censorship laws, most online content is inaccessible, which means it can only be accessed from certain locations.
Being advocates of online freedom and privacy, we have created multiple tools and embedded them with PureVPN, making it possible for our users to enjoy the streaming experience, which is free from stutters, buffering, and all regional limitations.
More from PureVPN: