BBC iPlayer is one of the best British streaming services, offering a massive list of amazing TV shows and series that have won the hearts of many. Shows such as Top Gear and Doctor Who have mind-blowing fan followings not only in the UK but across the globe.
Is BBC iPlayer not working on your device? Use this guide to fix BBC iPlayer proxy errors and stream your favorite shows easily. You can use PureVPN for only $0.99 which helps you get around geographic blocks and thus gets rid of the BBC iPlayer proxy error. PureVPN is compatible with all streaming devices so you can enjoy watching British content from anywhere and avoid boredom during lockdown.
"BBC iPlayer only works in the UK. Sorry, it's due to rights issues."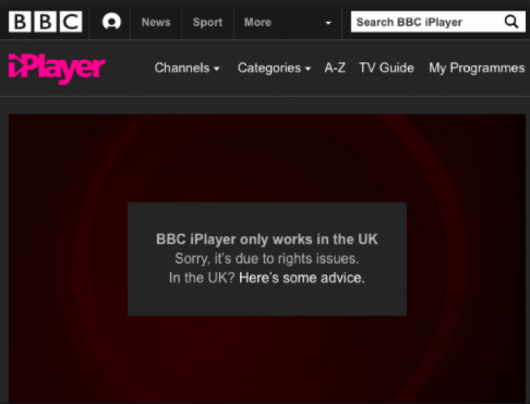 You may believe that using a VPN easily bypasses the restriction. While certainly true, some users still complain about issues regarding several errors including the most common, the notorious BBC iPlayer proxy error.
If this sounds like you, don't worry, this quick workaround assures that you can enjoy BBC iPlayer without any annoying proxy errors.
Before we get to the solution, let's introduce a few different causes behind the error.
Here's Why You Might Get the BBC iPlayer Proxy Error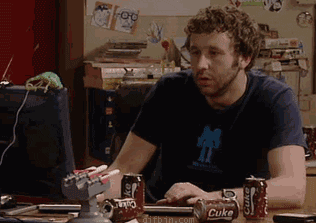 When you search for the BBC iPlayer proxy error on Google, you will find confused people similar to you, wondering why the streaming service is displaying the error.
Let's take a quick look at some of the most common causes of the error:
Cookies and caches can often end up creating a lot of trouble when browsing the Internet, downloading files or streaming online content. Such issues typically arise when users don't clear their cookies and cache periodically. If you are behind a VPN and still getting the error, it is most likely because of an old browser cache.
If the VPN has blacklisted IPs, it won't be able to connect to the BBC iPlayer server, thus prompting your proxy error message.
If the VPN is corrupted, it may fail to work properly. More importantly, it won't be able to mask your real IP. Furthermore, if your real IP is exposed, you won't be able to access the streaming service.
If you are using a VPN that doesn't come with an IPv6 Leak Protection feature, you will most likely receive a BBC iPlayer proxy error. An IPv6 leak is a major concern when it comes to VPN services, since many unreliable services don't offer built-in DNS and IPv6 leak protection.
If you are trying to watch the videos on a mobile device, the data reduction feature may also be a factor, triggering the proxy error.
How to Fix BBC iPlayer Proxy Error with VPN
As we have already discussed above, some of the common reasons for BBC the iPlayer proxy error are unreliable VPNs, blacklisted IPs, and lack of IPv6 lLeak protection. So, it is best to turn to a VPN service that is free from all such issues.
We recommend using PureVPN, because it is the best VPN to watch BBC iPlayer with. Our VPN service has a large pool of working anonymous IPs that can let you access BBC iPlayer from anywhere you want. Moreover, our VPN service features built-in DNS leak protection, IPv6 leak protection, and many other features that assure anonymity and security.
Here's what to do if your BBC iPlayer stops working:
1. Get PureVPN
PureVPN is one of the leading VPN services that provides instant access to your favorite streaming channels, and in addition to BBC iPlayer, it supports Netflix, Hulu, Amazon Prime, and more.
Therefore, if you want to access BBC iPlayer without coming across any proxy error message, subscribe to PureVPN. Subscribe now, by going to PureVPN's order page and choosing the plan that suits your needs.
We recommend our users to opt for a 2-year plan because it liberates you from the worries of having to resubscribe for another 600 days.
2. Download Extension
We also recommend that you not only install the PureVPN standalone application but also the browser extension. After all, you can only access BBC iPlayer only through the extension. Needless to say, the extension gives you the ease of experiencing internet freedom, anonymity, and security right from your browser.
3. Connect PureVPN
PureVPN prioritizes a convenient, user-friendly experience for subscribers. Therefore, we have added a shortcut to the main screen of the extension. You can simply log in to the extension, connect to UK server and enjoy streaming BBC iPlayer.
It's as simple as that!
4. Access BBC iPlayer!
Once you are connected to the VPN, you can not only access the BBC iPlayer streaming service, but also all of the TV channels and shows that the service has to offer.
How Does the BBC iPlayer Detect VPN Usage?
Every device that connects to the internet has a unique IP address,  including your streaming device. When accessing BBC iPlayer, the servers detect your IP address, and analyze all of the information it contains, such as your location. If you are located outside the UK, BBC iPlayer servers will block your access, which may result in the error you see.
Some people resort to free VPN services in order to change their IP addresses, which makes them extremely vulnerable online. Using a free VPN service not only exposes your real IP address, but also makes you prone to hacking, ransomware, and other cyber threats.
Others use proxies, which are not only ineffective, but are also loaded with popup ads. Popups use up your streaming device's RAM and cause freezing and buffering.
Why is the BBC iPlayer Blocking VPN Access?
BBC iPlayer is a catch up streaming service that targets users who may have missed out on a recent episode of an ongoing cable TV show. Furthermore, BBC iPlayer has its headquarters in the UK, so it has to abide by the local laws. For an example, one law makes it mandatory for users to state that they have a valid UK TV license, though no license number is required. Based on this condition, BBC iPlayer has decided to make its service available only in the UK. Not only does it block users access from other regions, but also blocks users access via some VPN services as well.
BBC iPlayer, and other streaming services that practice regional restrictions, may only block access of users who have connected to a free VPN service. Users that use a free VPN service share IP addresses, which makes it easy for BBC iPlayer to blacklist those IPs. Once an IP has been blacklisted, access to BBC iPlayer is not possible.
My BBC iPlayer VPN is Still Not Working
Be sure that you are connected to a premium VPN service that is optimized for streaming BBC iPlayer from outside the UK. You may still be unable to access BBC iPlayer, even though you are connected to PureVPN, and chose the UK as your preferred location. Make sure that you have signed off from all of your social accounts and emails on your streaming device. If the issue persists, contact our 24/7 live chat and our customer service representatives will resolve the issue for you.
Why Do You Need a VPN to Watch BBC iPlayer?
Since BBC iPlayer is a UK-based streaming service, its broadcasting rights are tied to the local region only. As a result, users located outside the UK are denied access to the content of the streaming service.
Additionally, not only BBC iPlayer, but many other popular streaming services such as Netflix, SlingTV, FuboTV, run into issues. If you access the service from outside their permitted region, you may find that your IP address is blacklisted when trying to use these streaming services.
However, when you use a reliable VPN such as PureVPN, you are free to use its thousands of anonymous IPs and thus access BBC iPlayer without any worries.
Wrapping Things Up
Don't miss out on your favorite BBC iPlayer TV shows and series such as Doctor Who or Top Gear, try PureVPN today!