Why PureVPN?

Because PureVPN operates a self-managed VPN constellation of 6500+ servers in 78+ countries. Because we provide instant access to your favorite content. Because we empower you to access everything on the internet, download securely, and remain protected all the while. But mostly because, we value your trust!
Want to Know Why You Need PureVPN?
#1 Iron-Clad Security of Your Online Avatar
Why Secure VPN Servers?
With your traffic routed through our secure VPN servers, you will be able to browse safely and with complete peace of mind.
Why Encryption?
To make your data appear completely gibberish to anyone who manages to intercept your communications or hijack your data.
Why Wi-Fi Security?
Public Wi-Fi hotspots are breeding grounds for hackers and identity thieves. PureVPN secures your Wi-Fi connection to protect your data transmissions.
#2 To Keep Your Online Privacy Intact
What is Privacy Anyway?
Privacy is being invisible. Privacy is not leaving any digital breadcrumbs behind. Privacy is another name for PureVPN.
What Exactly Is Tracking?
Cookies, device IDs, IP mapping and geolocation, app permissions, etc., are all used to keep tabs on your activities.
What is Data Security?
Data security means keeping your data secure during transmission and not allowing authorized access to it.
#3 To Get Complete Internet Freedom
How About Accessing Websites?
You have unlimited bandwidth, crazy speed, and a global network of servers spread across the globe to do just that.
How About P2P File-Sharing?
We have dedicated P2P servers in countries where P2P file-sharing is legal by law, so you can download files securely.
How About Streaming?
Absolutely! We have optimized servers for streaming to make sure you get a buffer-free streaming experience every time.
Here's How PureVPN Works
After connecting to PureVPN, your data is encrypted and securely passed through a series of tunnels that lead to our servers. You are not only completely anonymized but completely protected at all times!
Here's why PureVPN is the Best Choice
Here's a short comparison of what makes us better than others:
We Own A Global Network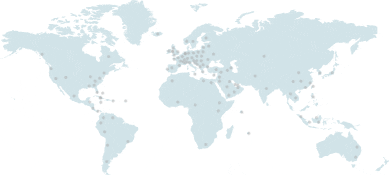 PureVPN owns a self-managed global network of 6500+ Servers. Our server footprint covers 78+ Countries. As of now, PureVPN is the only VPN provider with this level of global presence.
Limited Network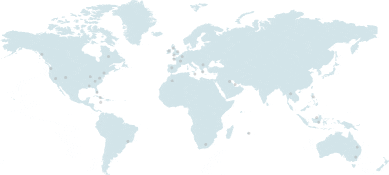 Other providers have servers in a few countries and most of them use shared servers from third-party providers. This decreases speed, raise questions about dependability, and the privacy of your data.
Engineered VPN Performance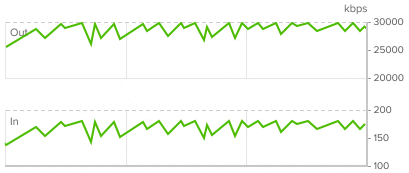 Our self-engineered VPN service and proprietary apps are optimized for evolving broadband connections. Our service runs seamlessly in the background to provide the fastest speeds across the globe.
Ready-Made Setup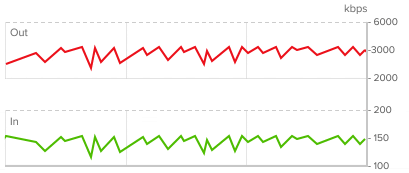 Most of the other VPN providers employ ready-made VPN setup or use third party services to manage and control their VPN servers.
All Protocols Supported on a Number of Servers
A large number PureVPN servers support all security protocols, including OpenVPN, L2TP/IPSec, PPTP, SSTP, IKEv2 and WireGuard, to provide you ultimate security wherever you're connected from
Limited Protocols
VPN providers with third-party hosting might have a long list of VPN servers, but offer support for only a limited number of protocols on different servers.
No-log Certified
We never monitor, store, or share your private information with anybody. What you do online is your business alone!
24×7 availibility, Whenever you need us
Emails, Chat and Tickets; Our team of Customer Success Heroes is always reachable.
31-Day Money Back Guarantee
We understand you might feel that You and PureVPN are not a good match. We will refund your payment with one click. No questions asked.