"Whoops, something went wrong…
Streaming Error.
You seem to be using an un*locker or proxy. Please turn off any of these services and try again…"
Isn't that the most dreaded error you come across?
You wanted to enjoy Netflix. You installed a free proxy and, in fact, you were able to open the US Netflix website successfully. However, as soon as you clicked on any show to watch, your screen turned black and showed the above message, such as in the image below:
Regardless, it is not the case for US Netflix alone. If you try to access Netflix of a country other than yours, you will get the same Netflix proxy error message (netflix.com/proxy).
How Does Netflix Know I'm Using a Proxy?
It is all due to the copyright or licensing issues of the Netflix service which are reserved for the country it is operating in.
Moreover, as long as there is a proxy or a VPN service provider and Netflix region-specific licensing policy, you will continue to see the infuriating error.
What causes Netflix proxy error to halt your streaming experience?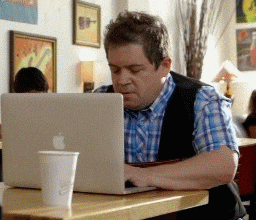 Netflix proxy error occurs primarily due to two reasons. Read below to understand why both of these issues arise, leading to Netflix Proxy Error
Blacklisted IPs
Most VPNs offer shared IPs to their users. Shared IPs are a pool of IPs that a VPN assigns to its users on random. Using shared IPs to access services like Netflix can cause the VPN provided IP address to get blacklisted, barring you from accessing your favorite content.
Shared IPs are extremely easy to spot and block for Netflix. One shared IP address that you may be using currently, might also be in use by other users around the world at the same time. When multiple content requests from the same IP address are sent to Netflix, the streaming giant categorizes this requests coming thought VPN servers and blocks them immediately.
DNS Filtering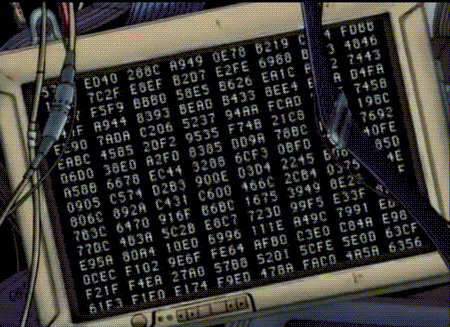 DNS, or Domain Name Server is the directory that associates IP addresses with domain names. When you launch Netflix, your device sends a DNS request to the DNS server. At times, Netflix can identity if the DNS server is associated with your ISP or with your VPN. DNS servers associated with VPN providers get blocked immediately by Netflix.
This issue mostly occurs when you are trying to access Netflix via VPN on your smartphone or tablet. On a PC, your native browser's DNS settings will work fine, but on a smart device such as iOS or Android, Netflix servers will override your VPN's DNS settings and cause an error.
Most good VPN providers route DNS traffic along with everything else through their servers, but the Netflix apps for iOS and Android compound the issue by overriding these DNS settings. The website version that you access in a web browser doesn't do this, though, so unblocking Netflix in a browser is typically easier than on the mobile apps.
Why is a VPN best to evade Netflix Proxy Error (netflix.com/proxy)?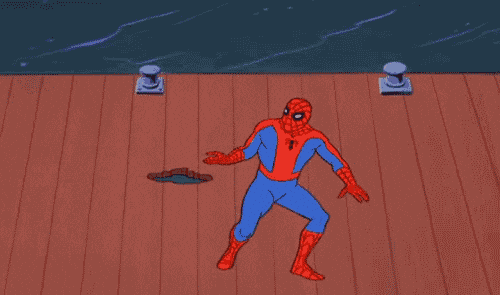 Suppose you are on vacation in the UK and you want to access the US Netflix. Unfortunately, when you try to access the Netflix, it will open the UK version of the service and shows UK content instead of US. There is not much visual difference to tell instantly if you are accessing the US library or the UK one. However, titles that you loved watching back in the US will no longer be available.
If you try to look up your TV show on Google, you will find it instantly. But when you click the search result that is supposed to lead you to Netflix's Library and allow you to access your favorite TV show, you will get a proxy error.
Here a Virtual Private Network (VPN) comes into play, allowing users to bypass the Netflix proxy error and enjoy their favorite TV shows regardless of which country they are in.
How To Fix Netflix Proxy Error With VPN?
There are many services that do not offer uninterrupted and seamless Netflix access, but PureVPN does. It is one of the best VPN that works with Netflix. It has more than 2,000 servers in 140+ countries, all of which are lag-free and easy to connect to. To get around the Netflix proxy error, here are the following methods you can opt for: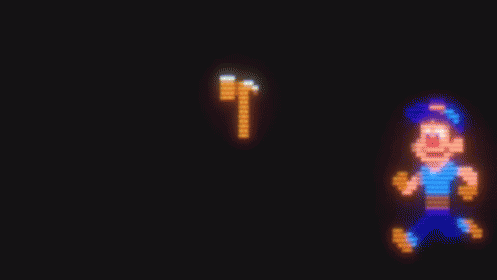 Step-by-Step Guide for Chrome or Firefox Browser
Subscribe to PureVPN and Download the Extension/Add-on
There are not many services that offer uninterrupted and seamless Netflix access. But PureVPN does. However, you first need to subscribe to the service by going through its website. Choose the deal that best meets your need.
We recommend you to choose the one of the PureVPN's long term plans that you don't have to re-subscribe frequently and thus enjoy Netflix for a prolonged period.
After getting your PureVPN credentials, go to the PureVPN extension page where you can download the add-on or extension for your preferred browser: Firefox or Chrome.
Check Your Real IP
Before connecting the PureVPN, first of check your real IP and location. Visit the website: whatismyipaddress.com to check your IP.
Since you are not using a VPN, your browser will show your actual IP and location.
Connect PureVPN
Open up the device where you want to stream your favorite shows on Netflix.
Launch the app.
Now, click on the Popular Websites tab and you will get a list of streaming services that you can connect with PureVPN. Currently, PureVPN offers instant access to a list of streaming portals other than Netflix.
Click on the US Netflix server.
Check Your IP Again
To make sure that the VPN is working, you may visit the website: whatismyipaddress.com  again to check your IP.
You should be able to see now that your IP has changed to a different one as well as your location.
Visit Netflix and Enjoy
Now, visit the Netflix website.
You will see that you access the website without any hindrance.
Now click the show you want to watch and enjoy seamless streaming without worrying about any Netflix proxy error.
Step-by-Step Guide for Android & iOS
Sign up for PureVPN premium account
Download and Install the respective app on your Android or iOS
Launch PureVPN app and select Stream Mode
Now tap Channels and then tap Netflix US
Once connected, launch Netflix US app and enjoy on your smartphones or tablets
Step-by-Step Guide for Windows & Mac
Get PureVPN premium account
Download and Install the application
Open PureVPN client on your system and select Stream
Click on Channels and then select Netflix US
Enjoy unlimited Netflix US streaming on your desired browser
Setup Guide for Other Devices via Router
You can also access Netflix on other devices using PureVPN via a DD-WRT-supported router. Following is the list of devices on which you can access Netflix with PureVPN:
PlayStation
Firestick
Smart TV
Kodi
Roku
Xbox
Windows Phone
Router
Chromecast
You can learn more about the setup guides by visiting the following link: https://support.purevpn.com/how-to-watch-us-netflix-with-purevpn
Here is a quick video tutorial on how to watch US Netflix with PureVPN from anywhere in the world.
How Does Netflix Detect I Am Using VPN?
You get the Netflix proxy error because Netflix has a smart detection system that not all VPNs can evade. As mentioned earlier, some VPNs might be able to get you to the Netflix website of the country you want. But, it won't be able to help you stream the content.
Netflix has long been against the use of VPNs or proxy servers. And, it is not simply because it has some grudge against the services themselves. On the contrary, Netflix has some strict obligations that require service to show licensed content to only agreed-upon countries.
In fact, Netflix has mentioned in its Terms of Services that users can only access the content of the country where the user has created the account. Moreover, the service has all the rights to, "use technologies to verify your geographic location."
How Netflix Detects a Proxy or a VPN?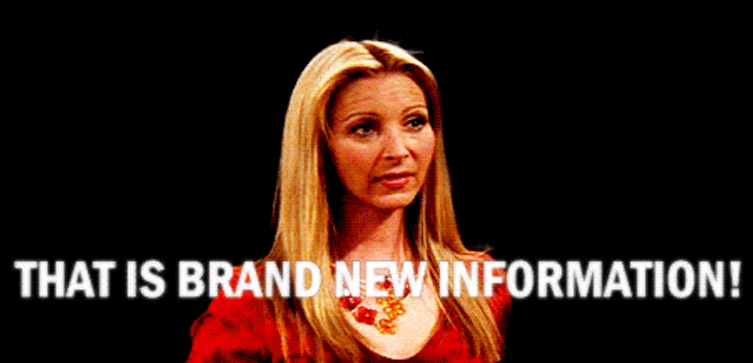 You get the Netflix proxy error because the streaming service follows advance proxy detection practices. By verifying user authentication and thoroughly analyzing the content delivery, it can detect a proxy or a VPN.
As a result, when you use a VPN that is not compatible with Netflix, you get the Netflix proxy error.
Regardless, you don't have to worry about the Netflix proxy error when you use PureVPN.
Want to Test Netflix with PureVPN?
If you are not so sure if PureVPN will be able to let you access Netflix US, you can always try out the service before making a long-term commitment such as getting a 3-year plan or a 5-year plan. For such a case, you can subscribe to PureVPN and get a 1-month package.
The one month plan has all the same features, and provides the same amazing functionality that you can make use of to access Netflix US from anywhere int he world. With PureVPN, its super-easy to bypass Netflix's Proxy Errors and access whatever you want, right away.
If you dont like it, there is a money-back guarantee for you. But chances are that you will fall in love with the service.
Conclusion
Streaming without a VPN is a risky business. Doing so exposes you to a dozen different vulnerabilities which can invade your privacy. These include hacks, ransomware, cyber attacks, cyberstalking, and worse, blackmail and extortion.
The internet is not safe. It is our job to browse the internet only after we have taken precautions. The best precaution you can take is by installing PureVPN and connecting to it, everytime you go online. This way, you will remain completely anonymous online, and no one will be able to track you or your activities.
As a rule of thumb, always use PureVPN when you go online.