As much as Kodi users love it, producers and media distributors from around the world hate it for allegedly accessing unauthorized content. They may be right in claiming that Kodi makes it easy for users to access live streams and other forms of video content from locked channels.
Content producers have been constantly taking steps to stop streamers from accessing their content on Kodi. Meanwhile, independent Kodi developers have been regularly updating add-ons to help users evade any limitations coming their way. At the end of the day, users continue to get great content for free.
Why is my Kodi buffering?
Due to the ongoing tussle, you might face situations that can almost ruin your streaming experience. After all, it's every streamer's nightmare to just stare at the buffering icon circling on the screen.
Some of the reasons why your Kodi buffering which include:
Slow connection speed
Network connectivity problems
Limited bandwidth
Network overload
Unsuitable Kodi cache settings
ISP throttling
How to Fix Buffering on Kodi
Want to know How to fix Buffering on Kodi? Fortunately, there are a few measures you can take that can have a significantly positive impact on your streaming experience. It will definitely cut down the number of times your stream goes into buffering mode and will even crank the streaming quality up a notch.
Method 1: Change Kodi Video Cache
Before going into the nitty-gritty of how to increase Kodi Video cache, you should know that the process involves editing the code in the advancedsettings.xml file found in settings. It might be slightly complicated for users who are not well-familiar with technicalities of coding. If you are one of those, you can safely skip this step and move on to method #2, which is easier and much more effective.
The process is about overwriting the default Kodi settings with a new one, which gives you the option to decide how much of your device's storage or memory you want to dedicate for Kodi's processing. The settings you need to include in your new script file should include buffer mode and cache buffer size.
By default, the buffer mode is set to 1. To increase it, put a value higher than 1 between the buffer mode tags, but don't go on a number beyond 5, as your internet connection may not have such a high bandwidth.
Secondly, your cache memory buffer size needs to be cranked up. By default, the cache is set to 10MB, which is not enough at times, especially if you are interested in HD streaming. Increase the cache size up to 50MB or 100MB, depending upon the available storage in your device.
Here is how to do it. First, you open the command prompt mode of your device that has Kodi installed in it. After you have opened it, paste one of the paths below, according to your operating system.
| | |
| --- | --- |
| Operating System | File Path |
| Android | Android/data/org.xbmc.kodi/files/.kodi/userdata/ |
| iOS | /private/var/mobile/Library/Preferences/Kodi/userdata/ |
| Linux | ~/.kodi/userdata/ |
| Mac | /Users/<your_user_name>/Library/Application Support/Kodi/userdata/ |
| OpenELEC | /storage/.kodi/userdata/ |
| Windows | Start – type %APPDATA%\kodi\userdata – press <Enter> |
If you are using Raspberry Pie, this is what your screen will look like:
Then you need to copy paste the following code, which will automatically amend your settings:
-<advancedsettings>
-<network>
<buffermode> 2 </buffermode>
<readbufferfactor> 1.5 </readbufferfactor>
<cachemembuffersize> 104857600 </cachemembuffersize>
</network>
</advancedsettings>
Close the window, and you have resolved the issue. Its time to put an end to stop Kodi buffering and enjoy streaming your favorite content.
Method 2: Install Program Addon for Changing Settings
Another credible way of making it all work and reducing the amount of buffering you see on your Kodi screen, is to install a program addon on your Kodi media player.
Download the Durex add-on from this repository. This is not an official Kodi add-on, so you will have to enable downloads from unknown sources on your Kodi media player.
Once you have installed, head on to your home screen and follow the instructions below:
Click Program Add-ons category and select the Durex add-on which you have just installed.
Click maintenance > System Tweaks/Fixes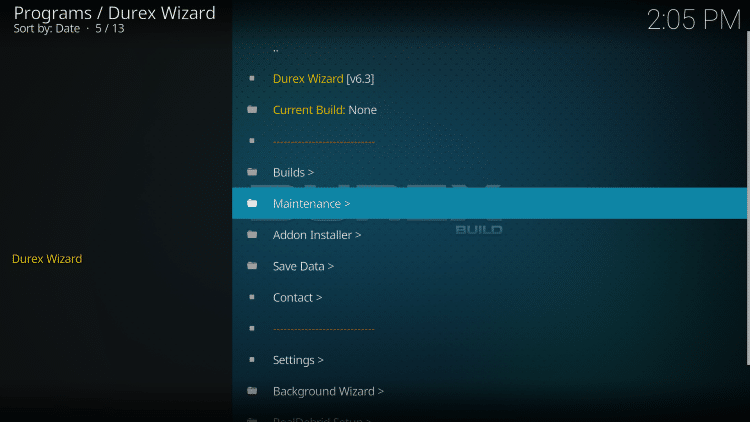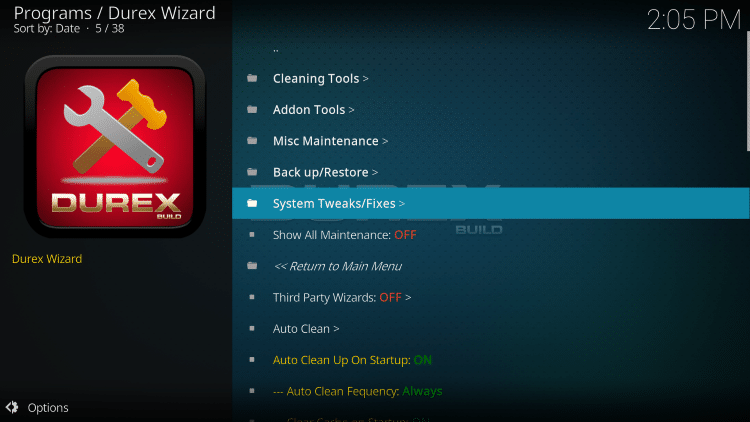 > Advanced Settings > Quick Configure AdvancedSettings.xml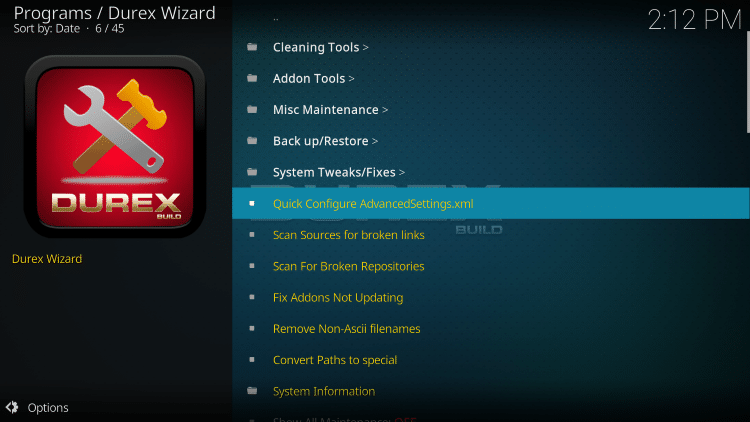 You will see an interface such as the one below.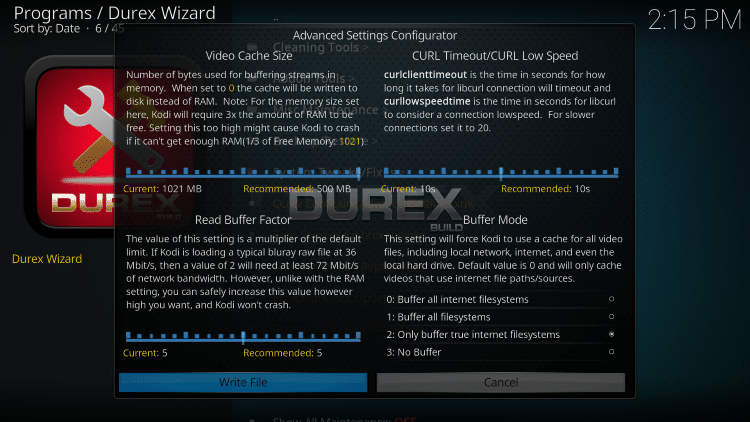 Here, you can crank up your values for buffering and cache size by clicking the Write File button.
Once done, restart your Kodi device.
Method 3: Get PureVPN
The easiest way to get rid of Kodi buffering issues once and for all is by installing PureVPN. As you know, the buffering is a direct effect of ISPs and broadcasting authorities trying to limit your access to videos via Kodi. This is done by determining your location, based on which your connection gets subjected to region limitations.
How to Stop Buffering on Kodi
Need a solution for How to Stop Buffering on Kodi? You just need a PureVPN which is optimized for streaming users. It allows users to access anything they want, all thanks to the 2,000+ servers placed across the globe. PureVPN makes use of hi-tech cutting-edge functionality such as split-tunneling, encryption, and dedicated IPs, which makes it impossible for any entity to restrict your streaming experience.
PureVPN offers dedicated apps for all popular devices, such as iOS, Mac, Android, Windows, Xbox, etc. It doesn't matter which device you have, just configure your Kodi media player with PureVPN, and get going.
How to Get PureVPN on Kodi
Getting PureVPN on Kodi is extremely easy. It involves navigating through a very simple and guided installation process. Here's how it goes.
Sign up for PureVPN
Get PureVPN for your device
Log in with your username and password
Connect and enjoy limitless streaming!
Added Benefits of PureVPN on Kodi
Once you have installed and configured PureVPN on your Kodi media player, you will open new realms of content libraries and have the mental freedom of watching whatever you want without the fear of any repercussions. PureVPN does so by making you completely invisible online, making it impossible for anyone to track, restrict, or hijack your data sessions.
Moreover, PureVPN provides split tunneling feature, a great function to speed up the streaming by securing only personal data, and sending the rest over an insecure network. This speeds up your overall connection speed, without requiring you to compromise on your online safety and security.
Final Word
PureVPN is the ultimate cybersecurity tool that can warrant an uninterrupted buffer-free streaming experience for you. With PureVPN, you can finally say goodbye to every issue keeping you from having the most perfect binge-watching experience.
Get PureVPN today and access locked content from around the world, whenever you want.