Mothers are a blessing. We don't need a single day in the entire year to celebrate Mother's day when we can do it every day. However, is there anything special we can do to make that single day more special from the rest of the year?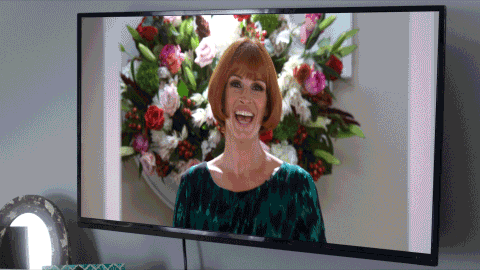 You can start by whipping up a delicious dinner for your mother, take her out to somewhere amazing or spend a whole night with your mother binge-watching her favorite movies.
Now that is something every mother would love. An entire day with her children indulging in joy and entertainment!
Well, the best way to binge-watch movies is to log into Netflix.
Why Watch Movies on Netflix?
There are many reasons to subscribe to Netflix. First of all, it is a hub of 24/7 entertainment. Secondly, it has a vast collection of old to latest movies collection, TV shows, documentaries and more.
More importantly, you get to enjoy your favorite movies or shows on any device you want. However, to access Netflix from outside the US, you may want to subscribe to a VPN that works with American Netflix. After all, Netflix has a country-restricted content gallery which is inaccessible to other countries.
Regardless, here is a list some amazing movies you can enjoy with your mother this Mother's Day.
Otherhood
This year, on Mother's Day, feeling forgotten, long time friends Carol, Gillian and Helen decide to drive to New York to reconnect with their sons. They soon realize that their sons are not the only ones whose lives require a change. A journey to reconnect becomes a journey of rediscovery that forces them to redefine their relationships with their kids, friends, spouses and even, themselves.  Otherhood is a soulful, hilarious and honest exploration of life after motherhood.
Mothers and Daughters
The movie is available on Netflix under a different label which is more directed to this special day, i.e., Mother's Day. The movie includes an amazing cast of actresses, including Sharon Stone, Susan Sarandon, Christina Ricci and Courteney Cox. The story follows a pregnant photographer who films the mother and daughter relationships around her while at the same time she re-analyze the mistakes that weaken her relationship with her mother.
Mary Poppins Returns
A great  choice for families to watch together this Mother's Day is Disney's Mary Poppins Returns. Marry Poppins is a magical nanny and returns to the Banks and helps the family evade dangers by taking them all on various magical adventures. With laughter and fun for all, this return of Mary Poppins is a great family film.
Dumplin'
In this Netflix original, a former pageant queen, Rosie,  can't see eye to eye with her teenage daughter, Willowdean, after her sister, Lucy, dies. To make a point, Willowdean signs up in her mom's pageant along with her peers. In addition to the heartfelt story, the soundtrack is full of Dolly Parton songs, bound to make both you and your mom revel in nostalgia.
Tallulah
If you are not into serious drama or overly emotional flicks but comedy, then Tallulah is the movie you should reserve for the Mother's Day. What makes Tallulah a great comedy-drama is not only its storyline but also the great role played by the characters, especially Ellen Page. You might remember Page from the popular movie Juno. Well, the story of Tallulah centers on a frustrated mother who is tired of taking care of her toddler and ends up hiring a stranger for babysitting.
Life as We Know It
Despite having a disastrous first date, Holly and Messer need to work out their differences to take care of their goddaughter when their friends pass away in a tragic accident. Yes, they'll fall in love with each other — you just can't go wrong with this heartfelt premise when it comes to picking out a movie to watch with your mother.
Enjoy Your Favorite Movies on Netflix This Mother's Day
You can find all these movies on Netflix and spend all day long with your mother, not just eating your favorite dishes but also watch some great movies.
If you are not living in the US and the movies are not available in your region, don't lose heart. As we have mentioned earlier, you can always get to watch your favorite Netflix movies from anywhere in the world with PureVPN.
Plus, you don't have to go through a long list of steps to get started. Simply, subscribe to our VPN service, get our Chrome or Firefox browser extension, access Netflix and enjoy!