About two years ago, Cloudflare added a so-called VPN to its secure DNS service (known as 1.1.1.1). In the months leading up to WARP's release in late September, about 2 million individuals signed up for the waitlist.
Cloudflare described WARP as a quick, lightweight, mobile-only VPN that doesn't slow you down or deplete your phone's battery, which sparked a lot of interest. First thing's first, though: Is WARP a VPN?
What is WARP?
When you use WARP, your DNS queries are protected from snoopers using Cloudflare's 1.1.1.1 DNS service. A layer of encryption is also added to secure your traffic from prying eyes on the internet. However, unlike traditional VPNs, WARP does not mask your IP address, which means you can't use it to improve your privacy or stream geo-restricted content.
What is a VPN?
As mentioned above, a VPN keeps your data safe by using robust encryption algorithms. This allows you to enjoy improved online security and even helps you avoid bandwidth throttling by your ISP. It also changes your IP address to any country of your choice, which results in greater privacy on the internet and enables you to access geo-restricted content and services.
The answer is: No, WARP isn't a VPN. A VPN encrypts all of your device's data before sending it to a server maintained by the VPN service. This, in turn, masks your IP address, making it impossible for your ISP or anyone else to monitor your traffic.
WARP vs. VPN – A Comparison
With that out of the way, let's take a closer look at how WARP compares to other traditional VPNs:
WARP vs. VPN – Security
WARP secures your data with encryption to keep your personal information safe, but it doesn't provide any extra security. For instance, it doesn't offer any form of anonymity protection. There's no new IP address allocated to you, which means your traffic is not disguised from your ISP and other third parties – they can trace it back to you!
On the other hand, VPNs will not only encrypt your traffic but also mask your IP address with one of their own, resulting in a more secure online experience. For example, PureVPN has thousands of IP addresses from 78 countries and provides up to 256-bit encryption.
VPN vs. WARP – Privacy
Cloudflare, the parent company of WARP, is located in the United States – a founding member of the 5/9/14-Eyes Alliance. If you value your privacy, this may alarm you. What's more, the company gathers far more data than its advertising suggests.
Your name, credit card details, and phone number are not collected by the VPN. It also doesn't collect your email address unless you provide it voluntarily. Unfortunately, this is where the good news comes to an end.
When you connect to WARP, Cloudflare collects information like your IP address, the websites you visit, limited DNS query data, and more. Let's face it; letting your VPN provider collect information about your online activities negates the purpose of using a VPN in the first place.
According to the company, your usage data is kept anonymously in a way that it isn't linked to your personally-identifying information. Plus, all logs are deleted after every 24 hours. However, Cloudflare may share your information in some circumstances, which have been described here.
Given that sections of their privacy policy are phrased ambiguously, it's difficult to know exactly how much data is being gathered. VPNs, meanwhile, are becoming increasingly privacy-centric, with many of them undergoing independent audits to validate their zero-log claims. PureVPN is no-log certified by KPMG and has an always-on audit policy, a first of its kind in the VPN industry.
WARP vs. VPN – Pricing
The basic WARP service, which supposedly makes your internet faster, is free of cost and comes without bandwidth limitations or caps. WARP+ is claimed to be even faster but runs on a limited data plan – you earn extra MBs of data for every person you refer.
With WARP+ Unlimited, you get premium access with no data limits. The monthly subscription can be purchased from the App Store (iOS) or Play Store (Android). As far as its price is concerned, it varies from region to region.
When it comes to VPNs, most of them have reasonably priced plans but you can enjoy bigger savings by signing up for a longer contract. Many providers also offer mouth-watering discounts on events like Cyber Monday, Black Friday, and Christmas. (get PureVPN's 2-year plan at 82% OFF and gift 24 monthly accounts to your loved ones).
VPN vs. WARP – Money Back Guarantee
WARP is not backed by a money-back guarantee. All fees paid are non-refundable, per the terms of service.
If you're an Android user and request a refund via the Play Store within 48 hours of your purchase, you may be entitled to a refund. There are no refund options for iOS users, though.
This is rare as almost every prominent VPN service on the market provides some form of the money-back guarantee, which can last anywhere between 7 days to 30 days. When it comes to PureVPN, all plans are backed by a 31-day money-back guarantee.
WARP vs. VPN – Compatibility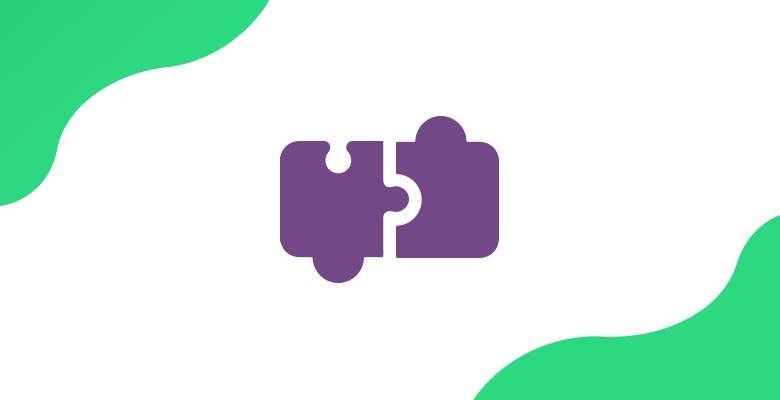 The WARP app used to be available to mobile users only, including Android, iPad, and iPhone. Now desktop users (Windows and macOS) can also take advantage of the service. There's no clear policy regarding the number of multi-logins one WARP account supports.
Most VPNs such as PureVPN offer easy-to-use apps for all major mobile and desktop platforms. They also have lightweight browser extensions and manual configuration guides for devices with no native apps.
WARP vs. VPN – Streaming
WARP wasn't designed with geo-spoofing in mind, so you won't be assigned a new IP address. Furthermore, there's no option to change servers – this means you can't use WARP to access and stream geo-restricted content.
VPNs, on the contrary, are designed with geo-spoofing capabilities. You have a huge network of servers to choose from, allowing you to get an IP address from any country in the world to unlock the streaming service of your choosing. With PureVPN, you get limitless access to 6,500+ servers in 70+ countries.
VPN vs. WARP – P2P File Sharing
WARP isn't a good option for P2P file sharing because it doesn't provide any kind of anonymity. As mentioned earlier, it doesn't disguise your IP address or conceal your identity from the websites you visit. Additionally, the company collects too much information, which makes it unfavorable for purposes like P2P file sharing.
VPNs, meanwhile, mask your IP address and identity and also encrypt your traffic. The result? A worry-free P2P file sharing experience. PureVPN supports P2P file sharing on selected servers, which are placed in countries where the practice isn't illegal.
Here's How PureVPN Helps its users:
To access your favorite online content.
Strengthen your online privacy.
Enhance your Gaming experience.
Frequently Asked Questions
Is Cloudflare WARP safe?
Yes. Cloudflare WARP is safe to use. It uses industry-standard protocols to encrypt your data and keep it safe. Plus, Cloudflare has a stellar reputation in the industry for offering reliable and secure internet services.
What is the Difference Between WARP, WARP+, and WARP+ Unlimited?
The basic WARP service is completely free, with no bandwidth quotas or restrictions. A monthly subscription is required to access WARP+ Unlimited. WARP+ is an even faster variant of WARP that you can pay for if you want to.
Is cloudflare warp a vpn?
No. WARP's security is substantially less than that of a traditional VPN. It encrypts your data, but it doesn't conceal your IP address from visited websites.
Cloudflare doesn't hide this fact, but it also doesn't clarify that WARP doesn't provide the same level of security as a complete VPN.
Since you can't use WARP to stream geo-restricted material, evade censorship, or P2P file-share anonymously, you're better off sticking to full-fledged VPNs for these purposes.
Is Cloudflare WARP Unlimited?
Yes, the basic version of WARP offers unlimited bandwidth. There are no bandwidth caps with WARP+ Unlimited, too – but you'll have to get a subscription to take advantage of it.
Can I access other countries' Netflix with WARP?
Unfortunately, you can't. As mentioned earlier, WARP doesn't hide your IP address and there's no option to switch servers, either. This means you won't be able to use it to access the Netflix libraries of other countries like the US, UK, or Japan.