Hotstar VPN: Watch Hotstar outside India in 2023 [December]
Hotstar offers some of the best movies, TV shows, and live sports. However, Hotstar is not available outside India due to geo-restricted access and offers a different content library depending on the country you are accessing it from. However, If you want to enjoy the best catalog, you'll need a Hotstar VPN to get an Indian IP address, and this is where PureVPN can help.
Download PureVPN
Log in and connect to a server in India.
Start streaming Hotstar anywhere hassle-free!
Last Updated on: December 1, 2023
Watch movies, TV shows, and live sports with the best VPN for Hotstar
Here's how you can use a VPN to access Hotstar India from anywhere in the world: Watch movies, TV shows, and live sports with the best VPN for Hotstar. To ensure your privacy while streaming content on Indian Hotstar, such as popular movie titles like the Avengers and sports from Premier League and Bundesliga, it is recommended to connect to a VPN. Here's a simple guide on how to do it.
Subscribe
to PureVPN and download the app on your device.
Connect
to our virtual India server to get an Indian IP address.
Stream
your favorite content on Hotstar India!
Join the family of 3M+ satisfied users
What is Hotstar?
Hotstar is a popular Indian over-the-top streaming platform. In 2019, a deal between media companies led to Disney acquiring Hotstar, and the service was officially rebranded as Disney+ Hotstar.
Hotstar, long regarded as one of the best streaming services to watch cricket, has expanded its library of content to offer something for every type of viewer. Sports fans can enjoy live streams of major sporting events, including the English Premier League and the ICC Cricket World Cup.
If you are into movies and soap operas, Hotstar gives you access to tons of originals and the latest Disney+, HBO, Bollywood, and Hollywood content.
Why does Disney+ Hotstar not work outside India?
If you are living in the United States, Australia or Canada, you can't access the entire Bollywood catalog. Most streams, movies, and TV shows that are available to the Indian audience won't be accessible from the US or Canada.
It's just like watching Netflix outside the US. You get way less content than you can get from inside the US. This is because of geographical licenses that streaming companies often get because of competition or to save costs.
For example, a particular TV show may already have sold its US license to HBO Now, Amazon Prime, or any other network. In such a scenario, Hotstar will not be allowed to stream that TV show inside the United States.
Or Hotstar would simply buy an Indian license for a particular TV show and won't buy the license for other countries just to keep it cheap and save costs. Once again, that TV show won't be accessible on Hotstar users outside India.
In this scenario, you will be wondering how you can access Hotstar outside India or any other region where it is already available. Well, you should fret not, because we have a solution that can help you learn how to watch Hotstar outside India.
How to watch Hotstar outside India with PureVPN
Accessing Hotstar is pretty easy if you have the right tool to work around being blockeds. Unlike Netflix, Hotstar doesn't keep a strict watch if you're using an Indian VPN service to change your IP address.
Using a high-quality VPN like PureVPN to get an Indian IP address is the easiest way to watch Disney+ Hotstar outside India. All you have to do is follow these simple steps:
How to sign up for Disney+ Hotstar outside India?
To sign up for Hotstar outside India, you can follow these simple steps:
Subscribe to PureVPN, and choose any plan of your choice.
Download the PureVPN app on your device.
Connect to an Indian server.
Choose a subscription plan and provide an Indian phone number.
Enter your email address and password to create your account.
Enter your payment details to complete the subscription process.
Log into your Disney+ Hotstar account and start streaming!
Why do you need a VPN to watch Hotstar outside India?
If you are outside India, accessing Disney+ Hotstar content can be a challenge due to geo-restrictions. However, there is a way to get around them in a matter of seconds! A VPN gives you an Indian IP address, which makes it seem like your traffic is coming from India. In this way, you can bypass geo-restricted website Disney+ Hotstar's geo-blocks and gain full access to all the content it has to offer. .
The process to access Hotstar outside India is easy. You'll just need to change your IP address using the Hotstar VPN service. VPNs allow you to change your IP address to any location with ease. Because websites depend on your IP address to figure out your geo-location, changing your IP address convinces the website into thinking that you live in another country.
.
What can you watch on Hotstar outside India?
For cricket aficionados outside India, Hotstar is gearing up for the most anticipated event: the ICC Cricket World Cup 2023. But that's just the tip of the iceberg. The platform also streams other cricketing spectacles like the Asia Cup, IPL, World Cup T20, Ashes, and numerous live domestic and international matches. Soccer fans can revel in the English Premier League, Hero ISL, and Bundesliga action. On the tennis front, the ATP Cup Tennis is covered. And for those seeking diverse sporting entertainment, Hotstar showcases the PKL Pro Kabaddi League, riveting boxing clashes, Formula 1 races, and dynamic esports tournaments.
However, the service has gone dark in the rest of the globe. Previously, you could access Hotstar from anywhere despite being officially available in India only. The company has gotten strict, however, and the service is no longer available outside India, Canada, and the US.
This means that if you try to access Hotstar from anywhere outside India, Canada, or the US, chances are that you won't be able to access it and the following error will be displayed on your screen, "This content is not available in your region."
Movies on Hotstar
Experience a vast collection of movies on Hotstar, including blockbuster titles like Avengers, Inspector Avinash , The Trial, Avengers: Endgame, and Shaitaan many more. With Hotstar's extensive library, you can enjoy a wide range of genres. To ensure your privacy and access Hotstar's full movie catalog, consider using PureVPN. By connecting to a VPN, such as the PureVPN for Hotstar, you can securely stream your favorite movies without any restrictions. Unlock a world of cinematic entertainment on Hotstar with the added protection and anonymity provided by Hotstar VPN.
TV shows on Hotstar
Discover the hottest shows on Hotstar and immerse yourself in captivating storylines and compelling characters. From gripping dramas to hilarious comedies, Hotstar offers a diverse selection of top-quality series such as Night Manager, Criminal Justice, Kerala Crime Files, Ashiqaana Season 4, and Koffee with Karan. Connect to Hotstar VPN through PureVPN to safeguard your personal information and enjoy uninterrupted access to the best shows.
Live sports on Hotstar
Catch all the live sporting action on Hotstar, including matches from the Premier League, Bundesliga , Cricket and more. Whether you're a football enthusiast or a cricket fan, Hotstar offers a wide range of live sports events to cater to every sports lover's preferences. To ensure a seamless streaming experience and protect your privacy while accessing live sports content on Hotstar, consider using a VPN. Connect to Hotstar via PureVPN, to enjoy high-quality sports streams and maintain your online privacy, with a VPN for Hotstar, you can cheer for your favorite teams without worrying about any geo-restrictions or privacy concerns.
Watch Hotstar on multiple devices
You can access Hotstar through devices like Chromecast, Apple TV, LG Smart TV, Amazon Fire TV, iOS (iPads and iPhones), Android (phones, tablets, TV boxes, TVs), and all desktop or laptop browsers. Since PureVPN offers 10 multi-logins, you can easily set it up to watch Hostar on your desired device.
How to watch Hotstar outside India on Roku
Here's how you can watch Disney+ Hotstar outside India on Roku:
Subscribe to PureVPN.
Configure our VPN service on your router.
Select an Indian server.
Make sure your Roku is connected to your Wi-Fi network.
Download the Disney+ Hotstar app from the Roku Channel Store and log in or sign up.
Enjoy streaming Disney+ Hotstar outside India on Roku!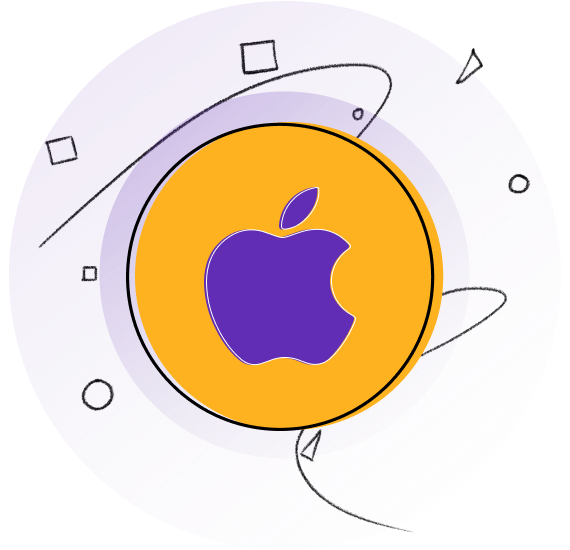 How to watch Hotstar anywhere on iOS (iPhone, iPad, or iPod)
Just follow these simple steps: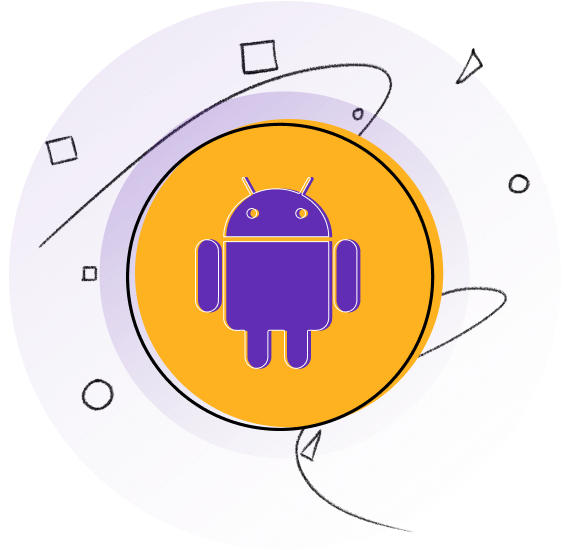 How to watch Disney+ Hotstar anywhere on Android
Just follow these simple steps:
How to Watch Hotstar anywhere on Smart TV
Just follow these simple steps:
Subscribe to PureVPN.
Download the PureVPN app from the App Store and sign up.
From the list of servers, select India.
Connect your smart TV to your Wi-Fi network.
Download Hotstar your smart TV's app store and log in or sign up.
Start streaming all you want!
PureVPN extensions for your favorite browsers
Chrome Extension
Want to quickly access Hotstar via your Chrome browser? Just download our Chrome extension, choose Popular Websites, and select Hotstar IN to access the streaming service restriction-free.
Firefox Extension
By getting our extension for your Firefox browser, you can instantly watch Hotstar straight from your computer. Just go to Popular Websites, choose Hotstar IN, and you'll no longer face any hurdles in accessing it.
Edge Extension
The easiest way to stream Hotstar through your Edge browser is installing our extension. It comes with a Popular Websites tab, where you will find the Hotstar IN option. Click it to access the platform without any restrictions.
Why PureVPN is best VPN for Hotstar
PureVPN has dozens of VPN servers in India to give you hassle-free access to Hotstar from anywhere. With PureVPN, bypassing Hotstar's geo-blocks and anti-VPN measures takes a few seconds, allowing you to watch Hotstar content no matter where you are. Even if you run into a snag while accessing Hotstar, you can reach out to our 24/7 customer support team via live chat for instant solutions.
Furthermore, with servers that support up to 20 Gbps speeds, you get to enjoy a smooth and uninterrupted streaming experience on any device using PureVPN. Still not sure if PureVPN is the right fit for you? We offer a 31-day money-back guarantee, giving you the opportunity to secure your purchase.
Frequently asked questions
Can I sign up for Hotstar India outside of India?
You can, though it's a little tricky. Signing up for Hotstar India requires an Indian phone number and payment method. If you don't have an Indian phone number, you can buy a virtual one online to receive the password necessary to register to Hostar. Once done, connect to a server in India via a VPN and create your Hotstar account.
Does Hotstar work with VPN?
You should face no problems in using a VPN to stream Hostar (it may be against the service's terms of use, though). That said, if you're unable to access the platform, it could be because Hotstar has upgraded its VPN-detection technology. Good VPNs like PureVPN are usually able to solve issues like these within hours.
Can I access Hotstar from outside India?
Yes, it's possible with a VPN. All you have to do is connect to a server in India, and you'll be given an Indian IP address. As a result, Hostar will think you are in India and grant you access to its content-rich library.
Is Hotstar available worldwide?
No. Hotstar is currently available in select countries, like India, the US, and Canada.
How many devices can use Hotstar?
With one Hotstar account, you can stream your favorite content on up to two different devices simultaneously.
How can I watch Hotstar?
Access the website or download the Hotstar app to your desired device – it's on the Google Play Store, App Store and more devices. Sign in to your PureVPN account, and then connect to a server based in the US. Now that you're connected to a VPN, open the Hotstar app and log in to your account.
Does a free VPN Work with Disney+ Hotstar?
It depends on the free VPN you are using. However, it is not recommended to use free services as they can compromise your privacy and are easily detectable by streaming services like Disney+ Hotstar.
Which streaming devices are compatible with Hotstar?
The following devices are compatible with Hotstar. You can easily stream Hotstar on any of these devices: 1. Windows PC 2. OSX Mac 3. iPhone 4. iPad 5. Android 6. Apple TV 7. Chromecast
Why is Disney+ Hotstar not working with my VPN?
Your VPN might've been detected and blocked. Disney+ Hotstar uses advanced detection methods that can recognize and block VPN connections. If you are facing issues in accessing Disney+ Hotstar with your VPN, try using a different server. It will fix Hotstar VPN Detected Error.
Watch Disney+ Hotsar from anywhere