How to Watch HBO Max in Ireland in 2023 [September]
If you're a fan of HBO Max content but live in Ireland, you might be disappointed to know that HBO Max is currently geo-restricted in Ireland. However, there is a solution that can help you access HBO Max in Ireland. By using a reliable VPN service like PureVPN, you can bypass the geo-restrictions and enjoy your favorite HBO movies and TV shows, all while being in Ireland. Read on to know how:
Subscribe to PureVPN.
Log in and connect to a server in US.
Start streaming HBO Max in Ireland!
Last Updated on: September 26, 2023
Is HBO Max Merging with Discovery Plus?
Yes, Warner Media and Discovery have reached an agreement to merge HBO Max and Discovery Plus into a single streaming service called 'Max'. This merger between Discovery Plus and HBO Max took place on May 23, 2023, starting with the US library and later expanding to Europe, Latin America, and the Caribbean by the end of 2024.
Max in Ireland will offer a wide range of content, combining HBO Max and Discovery's extensive catalog. While there won't be significant price increases, some changes to the membership plans can be expected once Max becomes available. The service will offer three options: Ad-Lite for $10, Ad-Free for $15, and Ultimate for $20. Existing members will have the option to retain their current subscription plan for the first six months.
Can I watch HBO Max in Ireland?
Unfortunately, HBO Max is not currently available in Ireland due to geo-restrictions. However, there is a solution if you want to access HBO in Ireland. By subscribing to a premium VPN service like PureVPN and connecting to their US-based servers, you can bypass these restrictions and enjoy HBO Max's content from Ireland.
The Easiest Way To Watch HBO Max in Ireland
Want to access HBO Max in Ireland? No worries! With a top-notch VPN like PureVPN, you can enjoy all the exclusive content from HBO in Ireland. By using PureVPN, you can hide your real IP address and make it seem like you're browsing from the US. This unlocks HBO Max's restricted library, allowing you to binge-watch their incredible shows and movies without any location-based restrictions. Say goodbye to limitations and embrace the global entertainment experience offered by HBO Max! It's time to enjoy all your favorite content, right at your fingertips.
Subscribe
to PureVPN
Download
and install the app on your streaming device.
Connect
to US and stream HBO Max
Join the family of 3M+ satisfied users
How to get an HBO Max subscription in Ireland?
The simplest method to obtain an HBO Max subscription in Ireland is by using a virtual prepaid card, enabling the creation of a US account from anywhere and hassle-free payment for HBO Max.
Pay for HBO Max Ireland using Virtual Card (For IOS & Android Users)
Get a PureVPN subscription.
Sign up with a virtual prepaid card StatesCard (US-based), and add funds using your credit/debit card or PayPal.
Now connect to the US Server using PureVPN app.
In the App Store (iOS) or Play Store (Android), go to account settings, choose 'United States' under 'Country/Region'.
Agree to the terms & conditions, add the virtual card details, and click 'Next'. Once your virtual card is set up, search for HBO Max, and download it.
HBO Max should now be accessible! You can create a new account or sign up using an existing one in Ireland hassle-free!
Note: Desktop Users can sign up for HBO in Ireland on Android and Apple devices, and then access it outside the US by connecting to a US server on browsers without hassle.
Why Do You Need a VPN to Watch HBO Max in Ireland?
To access HBO Max in Ireland, a VPN is essential due to the streaming service's limited availability only in the US and select territories. Unfortunately, HBO Max does not have immediate plans to introduce its platform in Ireland, citing licensing and copyright constraints as the reason. When attempting to access HBO Max from Ireland, you will likely encounter the error message: "Sorry, HBO MAX isn't available in your region yet."
However, a straightforward solution to bypass these geographical restrictions is by utilizing a reliable VPN service like PureVPN. By altering your IP address to appear as if you're browsing from the US, a VPN enables seamless access to HBO Max in Ireland. This approach provides unrestricted and hassle-free HBO Max viewing in Ireland, granting you complete access to the platform's offerings. If you want the cheapest method to get HBO Max Ireland you can get great help.
Watch HBO Max on Different Devices
HBO Max is compatible with all Apple devices such as iPhone, iPod, and iPad, as well as Apple TV (HD and 4K). You can easily log in to the HBO Max app on your Apple device if you are an HBO subscriber already. Plus, you can enjoy HBO Max movies using AirPlay if you have a 2nd or 3rd generation Apple TV at home. Moreover, you can use your Android device, Android TV, and Chromecast to watch HBO Max. Although HBO Max hasn't announced all the compatible devices yet, hopefully, the service will work on game consoles, tablets, and multiple phones.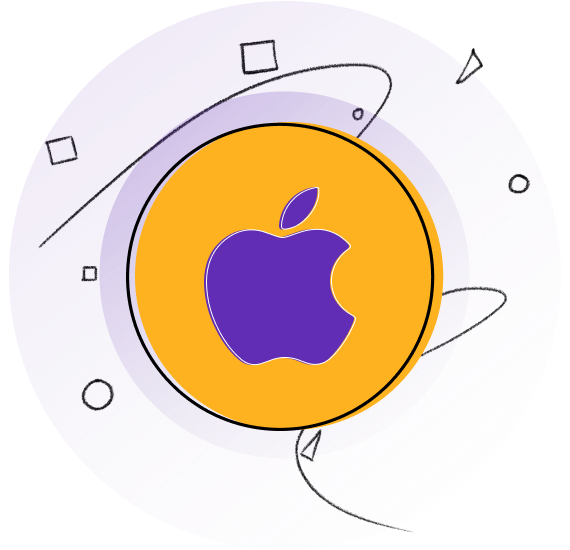 How to watch HBO Max in Ireland on Apple Devices (iPhone, iPad, or iPod)
To watch HBO Max Ireland while using your Apple device, all you need to do is: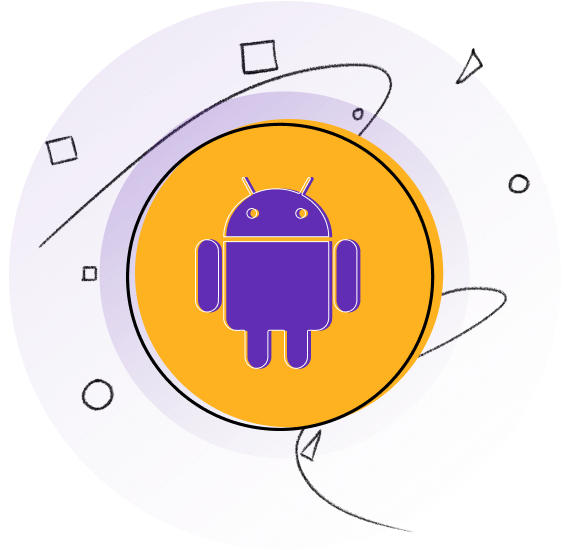 How to watch HBO Max in Ireland on Android Devices
Learn how to access HBO Max on Android by simply following the instructions below:
How to watch HBO Max in Ireland on Firestick
Here's how you can stream shows on HBO Max on FireStick with these instructions:
Subscribe to PureVPN.
Configure the PureVPN connection on your Firestick manually.
From the list of servers, select the USA. .
Go to the Amazon App Store and download the HBO Max app.
Open the HBO Max app, create an account and enjoy binge-watching shows on HBO Max Ireland!
What's to Watch on HBO Max?
HBO Max Shows and Movies
You can enjoy some of the most popular TV series like Game of Thrones, Westworld, and Titans on HBO Max. Plus, there are many Hollywood hits as well as documentaries. Whether you are an adult, a schoolkid, or a teenager, HBO Max offers movies and shows for everyone. The best part? You'll get access to Warner Media films from the last four decades like Poor Devil, Beach Cottage Chronicles, All the Beauty and the Bloodshed, Rain Dogs The Wizard of Oz (1939), The Goonies (1985), Casablanca (1942), Superman (all movies), and Batman (all movies).
Binge-Worthy HBO Max Series
A lot of new TV series will premiere on HBO Max in 2021 and beyond. You can enjoy more than 10,000 hours of premium shows on HBO Max as the library is full of HBO service, Warner Bros, DC, TNT, Cartoon Network, and Max Originals. Some of the best original series on HBO Max are Last of Us (2023), White Lotus, and Succession Season 4(2023). Also, you can enjoy Rick and Morty (2013), Doctor Who (2005), and The Big Bang Theory (2007).
HBO Max Blockbusters and Oscar-Winning Movies
From Love & Death (2023) to The Suicide Squad (2021), All the Beauty & Bloodshed (2023), Matrix (1999), Jason Isbell: Running With Our Eyes Closed (2023), and Conjuring (2021), you can enjoy a variety of horror, comedy, drama, and action-packed movies. You can access up to 700 blockbuster movies on HBO Max as soon as you are logged in to the service. Also amazing is that HBO Max will offer Japanese movies as well as family-friendly films.
PureVPN extensions for your favorite browsers
Chrome Extension
Install our Chrome extension to connect to all popular geo-restricted streaming services across the world at the click of a button
Firefox Extension
Get PureVPN's Firefox extension to get access to more than 6500 servers in 140+ countries, ensuring you're never blocked from viewing your favourite content.
Edge Extension
Using PureVPN's 10 multi-logins on Edge browser, you and your family can continue accessing multiple streaming services at the same time without any restrictions.
Frequently Asked Questions About HBO Max VPN
Here are answers to some of the most asked questions about using a VPN with HBO Max.
Does HBO Max replace HBO Now?
HBO Max is a new HBO service that offers more libraries, movies, and TV shows than HBO Now and HBO Go combined. If you are an HBO Now subscriber, then you can upgrade your subscription to HBO Max for free. The monthly subscription of HBO Max is $14.99, the same as HBO Now.
What will HBO Max include?
HBO Max offers a great collection of movies and up to 10,000 hours of content. Some of the best shows on HBO Max are South Park (1997), The Big Bang Theory (2007), Silicon Valley (2014), Veep (2012), Westworld (2016), The Lego Movies, DC movies, Game of Thrones (2011), and Rick and Morty (2013). Plus you can enjoy Oscar-winning movies and documentaries which will premier throughout 2020.
How do I get HBO Max?
HBO Now subscribers can easily upgrade to HBO Max without any extra cost. Moreover, if you watch HBO using DIRECTV, AT&T TV, Spectrum, or Hulu, then you can access HBO Max for free. However, new subscribers can sign up for an HBO Max subscription.
How much will HBO Max cost?
The monthly subscription of HBO Max is $14.99. But you can get a discount on an annual subscription that will cut down your monthly price to $11.99.
What's the difference between HBO Max, HBO Go, and HBO Now?
The main difference is the entertainment library. You need a cable subscription for HBO Go, whereas you can stream HBO Now for $15 every month without any cable TV provider. HBO Max is a stand-alone service where you can enjoy Hollywood movies, series, originals, and documentaries with a monthly subscription.
How to watch HBO on Hulu?
HBO Max can be purchased as a Hulu add-on, allowing you to watch via the Hulu app or website.
How can I watch HBO Max in Ireland?
Open Google Play Store or Apple App Store and go to Account. Go to 'Change your Country' and select US as the region. Now connect to a reliable VPN such as PureVPN and head back to Play Store and search for the HBO Max app. Download HBO Max and sign in to watch movies and shows on your Android and Apple devices in Ireland.
Can I access HBO Max from anywhere?
HBO Max is region-locked for now. This means you have to use a VPN to get around geographical blocks and access HBO Max from outside the United States. With a VPN connection on your device, you can virtually transport to any country where a server is available.
How to Watch HBO Max Outside US
HBO Max is available for certain countries. Not everyone has access to the service. If you are living outside the United States, then you can easily access HBO Max movies and shows by using HBO Max VPN.