How to Watch HBO Max in Germany [December 2023]
With classics like the Lord of the Rings and modern hits like Silicon Valley, HBO Max has become one of the most in-demand streaming services on the market. However, since HBO Max in Germany is not technically available yet officially, here's what you need to do to access the service in Germany without any issues:
Get a PureVPN subscription
Log in and connect to a server in US.
Head over to Max's website, log in with your credentials, and enjoy streaming HBO Max in Germany with ease
Last Updated on: December 1, 2023
What is HBO Max?
HBO Max is a premium streaming service with an extensive collection of movies, series, documentaries, and exclusive content from renowned networks like HBO, Warner Bros., and DC. From gripping dramas to action-packed blockbusters and everything in between, HBO Max has something for everyone to enjoy.
How to Watch HBO Max in Germany
Looking to access HBO Max in Germany? You can easily enjoy HBO Max's exclusive content from anywhere with a high-quality VPN like PureVPN. By using PureVPN, you can mask your IP address, making your online traffic appear to originate from the US. This enables you to access HBO Max's restricted library and watch their captivating shows and movies, regardless of your location. Say goodbye to limitations and embrace the global entertainment experience offered by HBO Max Germany!
Subscribe
to PureVPN and download our app.
Download
and install the app on your streaming device.
Connect
to US and stream HBO Max in Germany
How to get an HBO Max subscription in Germany?
The simplest method to obtain an HBO Max subscription in Germany is by using a virtual prepaid card, enabling the creation of a US account from anywhere and hassle-free payment for HBO Max.
Pay for HBO Max Germany using Virtual Card (For IOS & Android Users)
Get a PureVPN subscription.
Sign up with a virtual prepaid card StatesCard (US-based), and add funds using your credit/debit card or PayPal.
Now connect to the US Server using PureVPN app.
In the App Store (iOS) or Play Store (Android), go to account settings, choose 'United States' under 'Country/Region'.
Agree to the terms & conditions, add the virtual card details, and click 'Next'. Once your virtual card is set up, search for HBO Max, and download it.
HBO Max should now be accessible! You can create a new account or sign up using an existing one in Germany hassle-free!
Note: Desktop Users can sign up for HBO Max on Android and Apple devices, and then access it outside the US by connecting to a US server on browsers without hassle.
Why Do You Need a VPN to Watch HBO Max in Germany?
At the end of the day, this is what matters the most. At some point, you'll probably wonder why exactly am I supposed to use a VPN? After all, Virtual Private Networks (VPNs) are mostly known as cybersecurity tools that are meant to ensure your digital anonymity.
However, there are several uses and benefits that most users aren't fully aware of. One of these uses include giving you unrestricted access to geo-restricted or unavailable content and websites around the world. How does a VPN do this? By masking your IP address.
Your IP address is your primary identification around the world. This is how websites know where you're accessing them from. This is also how they're able to block your access to a site that's not supposed to be available in your country. But once you connect to a different server via PureVPN, you can access any content, any website from around the world without compromising your privacy online.
Watch HBO Max Germany on various devices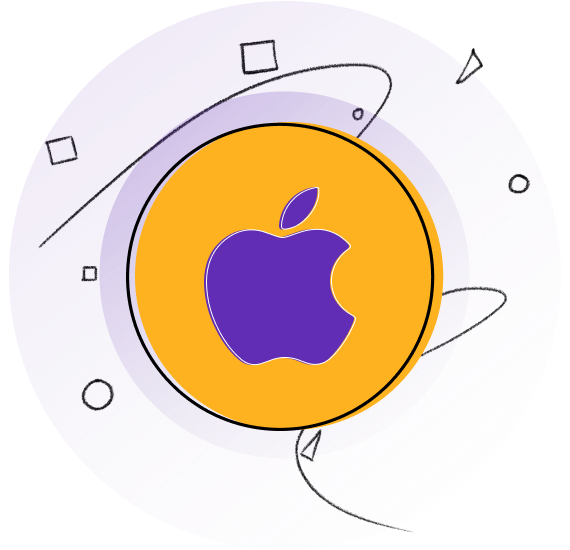 How to watch HBO Max Germany on Apple Devices (iPhone, iPad, or iPod)
To watch HBO in Germany while using your Apple device, all you need to do is:
Subscribe to PureVPN.
Download the PureVPN app from the App Store and sign up.
From the list of servers, select the USA. .
Now head to HBO Max and login or sign up for your account.
There you go, enjoy limitless access to HBO Max's content on Apple devices!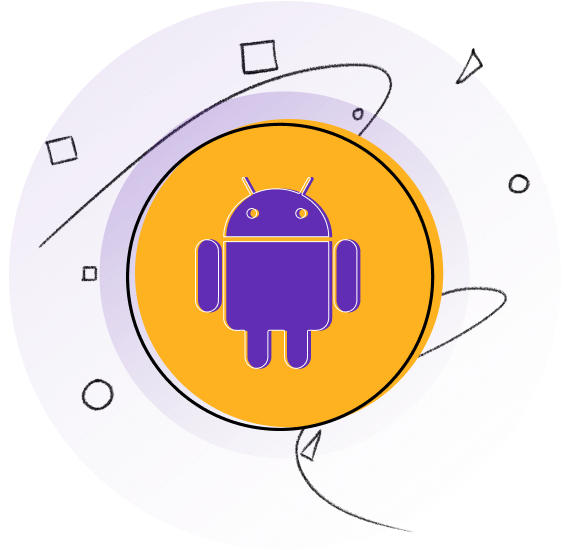 How to watch HBO Max in Germany on Android Devices
Learn how to access HBO Max on Android by simply following the instructions below:
Subscribe to PureVPN.
Download the PureVPN app from the App Store and sign up.
From the list of servers, select the USA. .
Access the HBO Max website or download the HBO Max app from Google Play.
Sign up for an account, and voila, enjoy streaming your favorite shows on HBO Max!
How to watch HBO Max Germany on Firestick
Here's how you can stream shows on HBO Max on FireStick with these instructions:
Subscribe to PureVPN.
Configure the PureVPN connection on your Firestick manually.
From the list of servers, select the USA. .
Go to the Amazon App Store and download the HBO Max app.
Open the HBO Max app, create an account and enjoy binge-watching shows on HBO Max!
Is HBO Max Merging with Discovery Plus?
Yes, Warner Media and Discovery have reached an agreement to merge HBO Max and Discovery Plus into a single streaming service called 'Max'. This merger between Discovery Plus and HBO Max took place on May 23, 2023, starting with the US library and later expanding to Europe, Latin America, and the Caribbean by the end of 2024.
Max in Germany will offer a wide range of content, combining HBO Max and Discovery's extensive catalog. While there won't be significant price increases, some changes to HBO Max subscription plans can be expected once Max becomes available. The service will offer three options: Ad-Lite for $10, Ad-Free for $15, and Ultimate for $20. Existing members will have the option to retain their current subscription plan for the first six months.
What to watch on HBO Max?
HBO Max Shows and Movies
You can enjoy some of the most popular TV series like The Last of Us, House of the Dragon, Westworld, Game of Thrones and Titans on HBO Max. Plus, there are many Hollywood hits as well as documentaries. Whether you are an adult, a schoolkid, or a teenager, HBO Max offers movies and shows for everyone. The best part? You'll get access to WarnerMedia films from the last four decades like Poor Devil, Beach Cottage Chronicles, All the Beauty and the Bloodshed, Rain Dogs The Wizard of Oz (1939), The Goonies (1985), Casablanca (1942), Superman (all movies), and Batman (all movies).
Binge-Worthy HBO Max Series
A lot of new TV series will premiere on HBO Max in 2023 and beyond. You can enjoy more than 10,000 hours of premium shows on HBO Max as the library is full of HBO service, Warner Bros, DC, TNT, Cartoon Network, and Max Originals. Some of the best original series on HBO Max are Curb Your Enthusiasm (2000), Veep (2012), and The Larry Sanders Show (1992). Also, you can enjoy Rick and Morty (2013), Doctor Who (2005), and The Big Bang Theory (2007).
HBO Max Blockbusters and Oscar-Winning Movies
From Wonder Woman (2017) to The Suicide Squad (2021), A Star Is Born (2018), Matrix (1999), The Lord of the Rings (2003), and Conjuring (2021), you can enjoy a variety of horror, comedy, drama, and action-packed movies. You can access up to 700 blockbuster movies on HBO Max as soon as you are logged in to the service. Also amazing is that HBO Max will offer Japanese movies as well as family-friendly films.
How PureVPN allows you to unblock HBO Max in Germany?
All you need is a top-notch VPN like PureVPN to access the entire library of premium content on HBO Max, all while being in Germany. This is because, PureVPN switches your IP address to an American one and makes your traffic appear to originate from the US. And just like that, you will be all set to access HBO Max from anywhere in the world, including Germany, absolutely restriction-free!
HBO Max Error Code 100: Solved
There's no better alternative than PureVPN to ensure you have access to HBO Max in Germany in addition to a smooth streaming experience. However, like most streaming services, HBO Max Germany is highly efficient in its bid to ensure people outside certain regions cannot access their service.
Hence, as unlikely as it may be, there might be times when you receive the "Not in Service Area or VPN Detected" error. This means that HBO Max's servers have detected that you're accessing their service in Germany.
The solution is relatively simple. Since PureVPN has hundreds of servers and thousands of IPs in each country it has servers in, you can disconnect and connect to another German server. And that should be that. You can now go back to watching HBO Max in Germany without any issues.
Frequently Asked Questions
What is the price of HBO Max Germany
Since HBO Max in Germany isn't officially available, the price you'll have to pay is the US one. Keep in mind; you're using PureVPN to give you access to the US library of HBO Max. So, for all intents and purposes, you are a visitor from the US. While it is highly probable that once HBO Max Germany is officially launched, it will have the local pricing, but until then, while you're suing HBO Max in Germany, you can expect to pay $14.99 per month.
Does HBO Max work in Germany?
Not officially. As mentioned earlier, HBO Max is geo-restricted and only available in a select few countries. These countries do not include Germany. So, if you want to log in or create a new account to watch your favorite content on HBO Max, get PureVPN to do so without any issues.
Can I Watch HBO Max in Germany?
Well, yes, but not officially. HBO Max Germany hasn't been formally launched, and while there are undoubtedly plans to make sure that HBO Max in Germany is available in the years to come, you'll have to rely on PureVPN to get you past the being blockeds until it is.
Is HBO Max availble in Germany?
Unfortunately, HBO Max is not available in Germany due to geo-restrictions. However, you can still watch HBO Max in Germany using a premium VPN like PureVPN!
Is there a release date for HBO Max in Germany?
In early 2021, HBO Max confirmed that while it plans to launch eventually in Europe, it does not expect it to happen until at least 2025. So, until then, a VPN is your best bet to enjoy watching HBO Max in Europe
Can I use a free VPN to watch HBO Max in Germany?
No. Firstly, not all free VPNs are capable of unlocking HBO Max. Secondly, these services are notorious for collecting your personal data and selling it to third parties for a profit. It is generally recommended that you use a HBO Max VPN that offers strong encryption, reliable performance, and plenty of US servers to access your favorite content on HBO Max
Access HBO Max from Anywhere
Other Channels You Can Access Instantly: